Can Employers Stop Workers' Compensation Benefits?
October 28, 2020
In New Jersey, most employers are required to provide Workers' Compensation coverage to employees. Employees have the coverage for their entire period of employment, starting on their first day, regardless of any prior physical conditions.
Employees who are receiving Workers' Compensation for workplace injuries and occupational diseases may find that their employers have taken steps to stop these benefits after they have started. There are different reasons why this can happen, but some employees may be entitled to challenge this decision.
If an injured worker disagrees with the termination of their benefits, they may have legal recourse. A lawyer will help the hurt worker file an appeal.
What Regulations are Implemented?
One reason why employees may be facing reduced or terminated benefits is because they did not comply with certain regulations. Companies may require the injured employee to undergo an independent medical exam. If the employee does not follow their doctor's orders for treatment, it could take longer for the employee to get well. This is another reason for losing benefits.
An injured worker must also report their injury to their employer after a workplace accident. In New Jersey, a worker has to report their injury to their employer within 14 days. If an employee misses the deadline, they might not be able to receive benefits.
Permanent Total Disability Benefits and Permanent Partial Disability Benefits
If an injury lasts longer than seven days, a worker is entitled to temporary permanent total disability benefits. Once the worker reaches maximum medical improvement, they will be reevaluated by a doctor to determine if they have a permanent disability. If an employee is permanently disabled, they will continue to receive weekly benefits. After 450 weeks, an employee may try to stop these benefits. A worker must prove they are unable to return to their pre-injury state.
In New Jersey, permanent partial disability benefits last for 600 weeks. After this, an employer may attempt to end the employee's benefits. In such a case, a worker should hire a lawyer.
What if a Company Closes?
If a company closes, it should not affect Workers' Compensation benefits. When in operation, a business makes payments on their Workers' Compensation insurance policy. If a company closes, they stop making these payments. If an ill or hurt employee is already receiving benefits, the benefits should continue coming from the insurance provider. On the other hand, if an injured employee's Workers' Compensation claim was in process and being investigated when the company closed down, the claim might be delayed.
What if I am Not Ready to Return to Work?
An employee who disagrees with their company's determination that they are ready to return to work can find themselves in a tough position. Sometimes, the employer's medical examiner will have a different perspective than the employee's own provider. If an employee refuses to return to work, the company may file a petition. The employee will continue receiving the payments until the case is heard by a judge. If the worker disagrees with their own physician's recommendation to return to work and refuses to do so, it is likely that the benefits will be modified or terminated.
What are Lump-Sum Payments?
An injured employee may be offered a lump-sum settlement from the insurance company. This amount might be less than what the employee is actually entitled to. For this reason, it always is a good idea to speak with an attorney before signing any kind of insurance company document. A lawyer will ensure that the worker receives the maximum amount of compensation.
What if I am Offered a Modified Job?
In some states, employers are able to show that they can provide modified jobs to partially-disabled employees. However, an employee may be unhappy with the new position for any number of reasons. If the employee refuses to take the job, the company may take steps to have the employee's benefits changed or terminated. When payments are suspended, this signifies that the wage loss benefits are finished. When judges review these cases, they can terminate benefits.
Unexpected Events
An employee who is receiving Workers' Compensation and ends up in jail will lose their benefits. Even if the employee has family members who depend on these payments, the benefits will still be terminated.
Also, if an employee dies because of the work-related illness or injury, their family may receive death benefits.
Workers' Compensation Guidelines
In general, employers will want to limit the amount of time that their workers will receive Workers' Compensation benefits. They may set up an independent medical exam or have their insurance company arrange to have a vocational consultant do an interview with an injured employee. It may be in their best interest to stop making payments, but not always for the employees. If a worker wishes to file for benefits, it is advantageous for them to speak to a lawyer.
Vineland Workers' Compensation Lawyers at DiTomaso Law Help Injured Employees Keep Their Work Injury Benefits
Work-related illness and injuries can have long-term effects, impacting your lifestyle and ability to work. Do not let your employer take away your entitled benefits. Our experienced Vineland Workers' Compensation lawyers at DiTomaso Law advocate for injured workers. For a free consultation, complete our online form or call us at 856-414-0010. Located in Cherry Hill, New Jersey, we serve clients throughout South Jersey, including Mt. Holly, Camden County, and Vineland.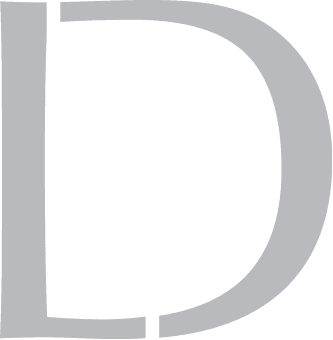 Get A 100% Free Case Evaluation
From A Top-Rated Personal Injury Attorney
$11.7M
Tractor-Trailer Accident
$1.5M
Drunk Driving Accident
$1.3M
Defective Machinery Accident
View All Case Results
"5 stars absolutely deserved here. If the need arises for legal representation again this is the only firm I will use. They handled every detail from insurance companies, doctors, and bills. I highly recommend Richard and his colleges and have to my friends and family."
See All Client Reviews