New Jersey Motor Vehicle Accident Lawyers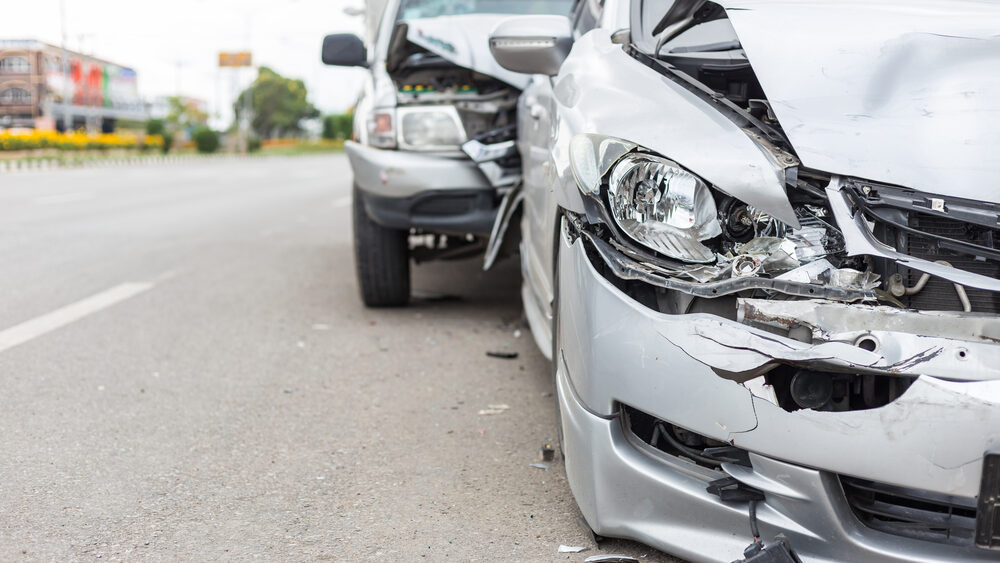 Automobile Injury Attorneys in Cherry Hill, NJ Hold Negligent Drivers Accountable for Injuring Our Clients in Crashes in Camden County, Gloucester County, Burlington County, and Throughout NJ
A motor vehicle accident can leave you with devastating, life-altering injuries. These injuries can have serious financial consequences for you, including piling medical bills, lost income, and costs of long-term care. If you were hurt in an auto accident caused by another driver's or party's negligence, you deserve to seek financial recovery for the harm and loss you have suffered. Reach out to the New Jersey motor vehicle accident lawyers of DiTomaso Law to assist you with demanding accountability and justice.
Our firm is focused on aggressively advocating for the rights of injured accident victims. Over the years we have recovered millions of dollars for clients, including taking on some of the most difficult cases where we have obtained maximum financial recovery. Our legal team has extensive experience in personal injury, including having previously worked for insurance firms. This gives us a unique insight into how insurers handle injury claims, which we now use to prepare effective, persuasive arguments in support of your right to compensation. 
Turn to DiTomaso Law for a free initial claim evaluation with our automobile injury attorneys in Cherry Hill, NJ. Our firm can help you to better understand your legal options for pursuing financial recovery for your injuries and vehicle damage. 
Common Types of Motor Vehicle Accidents
The New Jersey motor vehicle accident lawyers of DiTomaso Law can help you pursue financial recovery after you have been involved in motor vehicle accidents such as:
Car accidents
Rideshare accidents, including Uber accidents and Lyft accidents
Truck accidents
Motorcycle accidents
Bus accidents
Bicycle or pedestrian accidents caused by negligent drivers
Distracted driving accidents
Hit-and-run accidents
Uninsured/underinsured motorist accidents
★★★★★
Rich DiTomaso was an excellent attorney. He was knowledgeable, thorough, and settled our case with a great result. We would highly recommend using this attorney.
★★★★★
Five stars absolutely deserved here. They handled every detail, from insurance companies to doctors and bills. I highly recommend Richard and his colleges.
★★★★★
Richard Ditomaso is an expert in his field. He goes above and beyond for his clients. If you're looking for a great lawyer, give this one a chance; you won't regret it. A+++
Common Causes of Auto Accidents
Frequent causes of motor vehicle crashes in New Jersey include:
Speeding and driving too fast for road/traffic/weather conditions
Reckless driving, including street racing, excessive speeding, or swerving through traffic
Tailgating (following too closely)
Failing to signal or check mirrors before changing lanes or turning
Failing to yield the right of way
Running red lights/stop signs and disregarding other traffic signs and controls
Drowsy or fatigued driving
Driving under the influence of alcohol or drugs
Distracted driving, including cell phone use, eating or drinking, or adjusting the radio/navigation system
Inadequate vehicle maintenance
Vehicle defects
Poor road conditions such as potholes or black ice
Adverse weather conditions, including heavy precipitation or fog
Driver inexperience
Dangerous Machine Accident
Financial Compensation Our New Jersey Motor Vehicle Accident Lawyers Can Recover for You
The financial recovery you may be entitled to following an auto accident can provide you with compensation for your expenses and losses, including:
Costs of vehicle repairs, or reimbursement of your vehicle's cash vehicle if it was totaled by the accident
Costs of recovery from your injuries, including hospitalization, surgeries, pain medication, doctor's appointment, and physical therapy
Costs of long-term care for permanent disabilities that result from your injuries
Loss of income after missing time from work due to accident injuries
Loss of future earning ability and job benefits if you become permanently disabled from working
Pain and suffering
Disabilities and scarring/disfigurement that reduces your enjoyment and quality of life
What Will the Automobile Injury Attorneys in Cherry Hill, NJ from DiTomaso Law Do to Help You Demand Accountability and Justice?
After being injured in a motor vehicle accident, you deserve to focus on your medical treatment and rehabilitation. Let the New Jersey motor vehicle accident lawyers of DiTomaso Law handle the details of preparing and pursuing your legal claims against at-fault drivers and insurance companies, including by:
Recovering evidence from the accident, including police accident reports, accident scene photos, surveillance or traffic camera footage, and eyewitness statements
Identifying the drivers or other parties at fault for the crash, as well as other parties who may be held liable for your losses
Calculating your past, ongoing, and future estimated expenses to document the full compensation you are entitled to
Sitting down with you to go over your legal options for financial recovery, including filing claims with your own auto insurance policy
Filing claims and demand letters on your behalf to begin pursuing compensation for you, whether through a negotiated settlement or by advocating on your behalf in court and at trial
Contact DiTomaso Law for a Free Claim Evaluation to Discuss Next Steps in Your Motor Vehicle Accident Case
Contact DiTomaso Law today for a free, no-obligation consultation to learn more about how our experienced New Jersey motor vehicle accident lawyers can guide you through the claims process to ensure you obtain the compensation and justice you deserve for your injuries. 
Frequently Asked Questions about Motor Vehicle Accidents in New Jersey
Do I still have a claim if I was partly at fault for the crash?
Potentially yes! New Jersey's comparative negligence rule does not bar motor vehicle accident victims from pursuing legal claims for financial recovery just because they were partly responsible for causing the crash. You may seek compensation from the other driver or another party so long as you were less at fault or equally at fault for the accident.
What is the statute of limitations on motor vehicle accident lawsuits?
New Jersey's statute of limitations on motor vehicle accident lawsuits normally gives you two years from the date of the crash to file suit against an at-fault driver or other liable parties. In limited circumstances, you may have additional time to file suit. However, if you wait until after the statute of limitations expires on your claim to file a lawsuit, you run the risk that your case will be permanently dismissed. This makes it important to reach out to DiTomaso Law as soon as possible after an auto accident to make sure your claims are timely filed.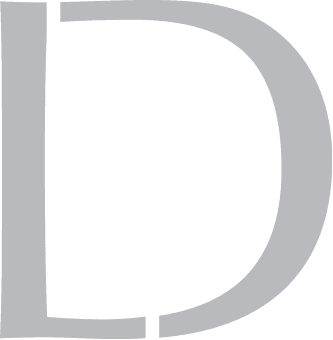 Get A 100% Free Case Evaluation
From A Top-Rated Personal Injury Attorney
$11.7M
Tractor-Trailer Accident
$1.5M
Drunk Driving Accident
$1.3M
Defective Machinery Accident
View All Case Results
"5 stars absolutely deserved here. If the need arises for legal representation again this is the only firm I will use. They handled every detail from insurance companies, doctors, and bills. I highly recommend Richard and his colleges and have to my friends and family."
See All Client Reviews