New Jersey Workplace Injury Lawyers
Results-Focused On-The-Job Injury Attorneys in Cherry Hill, NJ Pursue Workers' Comp Benefits and Other Financial Recovery for Injured Workers in Burlington County, Camden County, Cumberland County, and Throughout South Jersey
Workplace injuries can be devastating and can occur in many different types of environments, such as construction sites, loading docks, factory warehouses, and even offices. Workplace injuries can even be caused by heavy equipment and unsafe tools or products. These injuries often occur when safety protocols are absent or have been ignored. Common workplace injuries are listed below. Contact our New Jersey workplace injury lawyers today at 856-414-0010 and get a free consultation with our on-the-job injury attorneys in Cherry Hill, NJ at DiTomaso Law.
Factories use large machines capable of exerting tremendous pounds of pressure. If your arm or leg gets trapped in a machine, it can cause horrific damage that could result in amputation.
Back Injuries
Back injuries often manifest over the course of months, but they can also happen immediately in a workplace accident. If you improperly lift a heavy object or engage in the same repetitive action, it could result in a chronic back injury. A slip and fall accident can also cause a back injury.
Brain and Head Injuries
Head and brain injuries are some of the most severe workplace injuries. These injuries can lead to long-term neurological problems.
Burn Injuries
While fire is a common cause of burn injuries, it is not the only reason why these injuries happen. A worker can suffer burns from touching a machine that is too hot or by being exposed to hot steam or other hot liquids.
Carpal Tunnel Syndrome
Carpal tunnel syndrome is another workplace injury that can develop over time. If you consistently use a keyboard for office work, the result can be tingling in your hand or wrist followed by pain and weakness.
Emotional or Psychological Distress
Suffering from a significant workplace injury can not only cause you physical pain but mental and emotional pain as well. Suffering a disability can impact your self-esteem as you must grow accustomed to a new lifestyle.
When you find it difficult to return to your job because of your injury, you may have post-traumatic stress disorder (PTSD). This is a debilitating mental injury but could be helped with therapy and medication.
Eye Injuries
If a workplace accident causes any type of trauma to your eye, it could result in a loss of vision or adversely affect your eyesight going forward. You could even become blind from a workplace accident.
Bone Fractures
A bone fracture is a common, serious workplace injury. A bone fracture can occur due to a slip and fall or when a heavy object falls from a high area and hits a limb.
Hearing Loss
Millions of workers are exposed to hazardous noise levels each day. Machines, motors, and other harmful noises can lead to hearing loss.
Strains and Sprains
Strains and sprains occur due to lifting and carrying heavy objects. You could suffer them immediately if you pull or lift something too quickly, or they can develop over time.
Neck Injuries
Neck injuries can be caused by lifting and carrying heavy objects. If you slip and fall, you could also injure your neck, or you could strain your neck during the course of your workday.
Spinal Cord Injuries
When you suffer a back injury, it can also damage your spine. A severe spinal cord injury could even cause paralysis. A spinal cord injury can be debilitating and lead to a lifelong disability.
Repetitive Stress and Overexertion Injuries
When you engage in the same physical activity repeatedly over long periods of time, you can start to develop repetitive stress or overexertion injuries. To avoid such injuries, you need to take frequent breaks or alter your movements routinely.
What Common Accidents Cause Severe Workplace Injuries?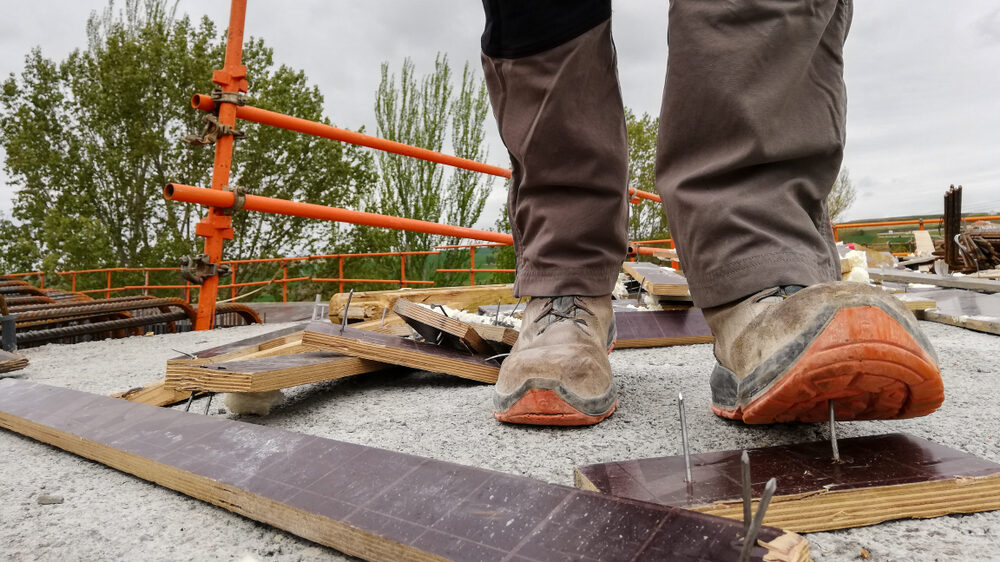 Our New Jersey workplace injury lawyers want you to know it does not matter the type of job you have, there is always the possibility of sustaining a workplace injury. Some workplace accidents that could cause severe injuries may include the following:
Slip and fall accidents: These accidents occur due to icy or slippery floors around your office or work area. They can be prevented through proper maintenance and care on rainy and snowy days. It is also important to clean up spills and debris promptly on all work sites.
Struck-by falling objects: These accidents can be devastating. If an object drops from a significant height and hits a worker, it can cause severe injuries.
Crashes or collisions: Not all accidents occur on a jobsite. If you are traveling for work and get into a car accident, that might constitute as a workplace accident. In addition, a forklift is routinely used in warehouses, and if someone is not using caution when driving it, they could collide with a person or an object, leading to a severe injury.
Harmful substance exposure: Many work areas have hazardous materials. There are some offices that are in old buildings that contain dangerous materials, such as asbestos. Long-term exposure can lead to medical problems, such as an occupational illness.
Fire and explosions: No matter if you work in an office or in a warehouse, fire is always a real concern. An electric short or an accident in another office can cause a fire that could easily get out of control. While fires and explosions are not as common as other accidents, they can cause the most devastation.
All of these accidents can leave to significant injuries that result in medical costs along with wage loss if you are unable to return to work in your original capacity. Fortunately, there are ways for you to recoup losses through Workers' Compensation.
New Jersey Workplace Injury Lawyers Shine Insight on How Workers' Compensation Works
Workers' Compensation is a no-fault insurance program that most employers in New Jersey are required to have. It serves as protection for employees who are injured in the course of their employment. An employee must be on the clock and performing the services related to their job to be eligible for Workers' Compensation. They do not necessarily have to be on the premises of the company. For instance, if a person is injured while making a delivery for a company, they still may qualify for Workers' Compensation.
The insurance is no-fault, meaning that negligence does not have to be in play to recover benefits. Most employers in New Jersey are required to carry Workers' Compensation insurance. There are exceptions, such as companies that are covered by federal programs.
It is important to note that only employees are eligible to receive Workers' Compensation benefits, while independent contractors are not. You should find out ahead of time how your company has you classified so you know what benefits you are able to receive.
Workplace injury cases are fact-sensitive and require a thorough legal analysis so you can be apprised of the rights and benefits to which you are entitled to under the law. In some cases, workers could be denied benefits after filing an initial claim. When this happens, it is critical that they consult an experienced Cherry Hill Workers' Compensation lawyer to help with their denied claim.
Dangerous Machine Accident
What Benefits Can I Receive From Workers' Compensation?
Workers' Compensation will compensate you for any medical expenses you incur or will incur due to your workplace injury. You can also collect a portion of any lost salary you experienced, such as a reduction in pay for having to take a position with less responsibility.
Workers' Compensation will also compensate the family of a deceased worker who passed away in a workplace accident. The family may be able to recoup up to 70 percent of the deceased worker's salary, along with an additional $3,500 for funeral expenses.
While Workers' Compensation will reimburse you for medical expenses, the amount you will receive will vary depending on a variety of circumstances. Benefits may include:
Temporary disability benefits: There are two main types of temporary disability benefits: temporary total disability (TTD) and temporary partial disability (TPD). These benefits are available to employees who are unable to work for more than seven days due to their injury. The total amount for TTD benefits will be about 70 percent of their average weekly wage, up to a maximum of 75 percent of the statewide average weekly wage (SAWW), but no lower than 20 percent of the SAWW. The state routinely changes the SAWW so the amount of what you will receive could vary year to year. TPD benefits come into play when an employee can work, but in a limited capacity.
Permanent partial disability benefits: If your injury is so severe that it results in a permanent disability, and your temporary disability benefits have lapsed, you may be eligible for these payments. The extent of the impairment will impact the amount you will receive. With these benefits, the worker has a disability but is able to work in some capacity.
Permanent total disability benefits: This is the highest level of Workers' Compensation you can receive if you are unable to work because of your injury and you are permanently disabled. You will receive your benefits for up to 450 weeks. If you are still unable to return to work, you may be eligible to continue to receive the benefits moving forward. If your injury resulted in the loss of a limb or other detrimental damage, you will automatically be considered permanently disabled.
You will begin to receive benefits soon after they have been approved, although the approval process could take time.
New Jersey Workplace Injury Lawyers Assist in How To File for Workers' Compensation?
There are a few steps you will need to go through to file for Workers' Compensation for your workplace injury.
After you have been hurt at work, it is important that you seek medical assistance as soon as possible. Even if you do not believe you were injured in a workplace accident, it is essential that you have yourself cleared by a doctor. Some workplace injuries do not show up right away.
As soon as you can, report your accident to your supervisor. It is best to do this in writing, although it is not required, and detail the circumstances of what led to your accident, what happened, and what injuries you sustained. Do not go into too much detail, as the company may attempt to find ways to avoid paying what is rightfully owed to you. This is a vital step, as it will begin the formal process. You must give your report diagnosis within 90 days of your accident or diagnosis.
The company may conduct its own investigation, and it is a good idea to collect as much evidence as you can on your behalf. That will include your timecard to prove that you were officially on the clock, as well as any pictures of the area where the accident took place. The pictures will illustrate any conditions that were present that may have contributed to the accident. You can also speak to any eyewitnesses and get their statements and information. Later, if there is a dispute, your Workers' Compensation lawyer will be able to contact these witnesses if they need to question them further.
If your company denies your claim, you have a couple of options available to you. You can file a formal claim petition or an application for an informal hearing with the Division of Workers' Compensation. Either must be filed within two years of the company's decision.
The latter calls for an informal hearing, where you case will be assigned a judge who will listen to both sides of the case. They will then make a recommendation. If either side disagrees with that recommendation, they can they request a formal hearing.
With a formal claim petition, another judge is assigned to the case, and they will also hear both arguments, including witnesses. This is a much longer process but will result in a ruling by the judge.
★★★★★
Rich DiTomaso was an excellent attorney. He was knowledgeable, thorough, and settled our case with a great result. We would highly recommend using this attorney.
★★★★★
Five stars absolutely deserved here. They handled every detail, from insurance companies to doctors and bills. I highly recommend Richard and his colleges.
★★★★★
Richard Ditomaso is an expert in his field. He goes above and beyond for his clients. If you're looking for a great lawyer, give this one a chance; you won't regret it. A+++
Can I File a Personal Injury Lawsuit if I Suffered a Workplace Injury?
Injuries at work can often involve two separate claims. For example, if you are injured on a construction site because of faulty scaffolding, you may be eligible to file a third-party claim in addition to Workers' Compensation. It is important to note that you cannot sue your employer under Workers' Compensation.
There are multiple reasons why you would seek a third-party liability claim in addition to your Workers' Compensation claim. The primary reason is because of the lack of some forms of compensation owed to you through Workers' Compensation. While Workers' Compensation benefits will cover medical expenses and a portion of your lost income, you will not be able to collect noneconomic damages, such as pain and suffering. A Workers' Compensation lawyer can help you determine the best course of action.
Cherry Hill Workers' Compensation Lawyers at DiTomaso Law Can Provide Legal Guidance if You Have a Workplace Injury
If you have been hurt at work, you might not realize the full extent of your legal options. Our Cherry Hill Workers' Compensation lawyers at DiTomaso Law can advise you on the next steps you should take. Call us at 856-414-0010 or contact us online to schedule a free consultation today. Located in Cherry Hill, New Jersey, we serve clients throughout South Jersey, including Mt. Holly, Camden County, and Vineland.
Frequently Asked Questions About Workplace Injuries in New Jersey
What is workers' compensation?
What is covered under workers' compensation?
What workers' compensation benefits are available?
What should I do after a work accident in order to pursue workers' compensation?
Can I sue an employer or another employee for my workplace accident?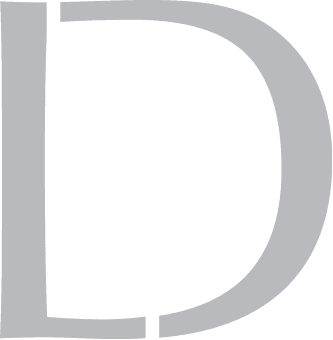 Get A 100% Free Case Evaluation
From A Top-Rated Personal Injury Attorney
$11.7M
Tractor-Trailer Accident
$1.5M
Drunk Driving Accident
$1.3M
Defective Machinery Accident
View All Case Results
"5 stars absolutely deserved here. If the need arises for legal representation again this is the only firm I will use. They handled every detail from insurance companies, doctors, and bills. I highly recommend Richard and his colleges and have to my friends and family."
See All Client Reviews