Types of Auto Accidents in NJ
Contact The Top Rated New Jersey Car Accident Lawyers at DiTomaso Law Today if You Have Questions About the Types of Auto Accidents in NJ Related to Your Car Accident Injury Claim
Car accident victims need a lawyer who will help them. A lawyer will investigate the claim and determine the strategy for the case. A lawyer will also determine who is to blame and begin to negotiate the claim if it can be settled. Lawyers do not accept settlement offers unless their clients have instructed them to do so. Contact one of our South Jersey car accident lawyers if you have any question regarding your accident claim and get a free consultation today.
A lawyer is willing to negotiate with the defendant, or they can take the case to court. Attorneys are also accustomed to facing off against insurance companies. The insurance company often does not want to pay, or the company might provide little to no coverage. In certain cases, the insurance company might attempt to invalidate a victim's claim. Drivers should contact a car accident lawyer for help because they understand how to deal with insurance companies and their lawyers.
Lawyers will seek lost wages, lost earning potential, rehabilitation costs, payment for pain and suffering, and punitive damages. The total of these damages will represent the value of the lawsuit, and a lawyer is not paid until their client is compensated by the defendant. Additionally, a lawyer should be involved if someone dies during a car accident. A wrongful death lawsuit can be filed in the place of what would have been a personal injury claim. A lawyer will show that the deceased had medical bills, final expenses, and earning potential that was lost when they died. In these cases, the family deserves to be compensated appropriately for their loss.
What Types of Car Accidents Should I Be Aware of?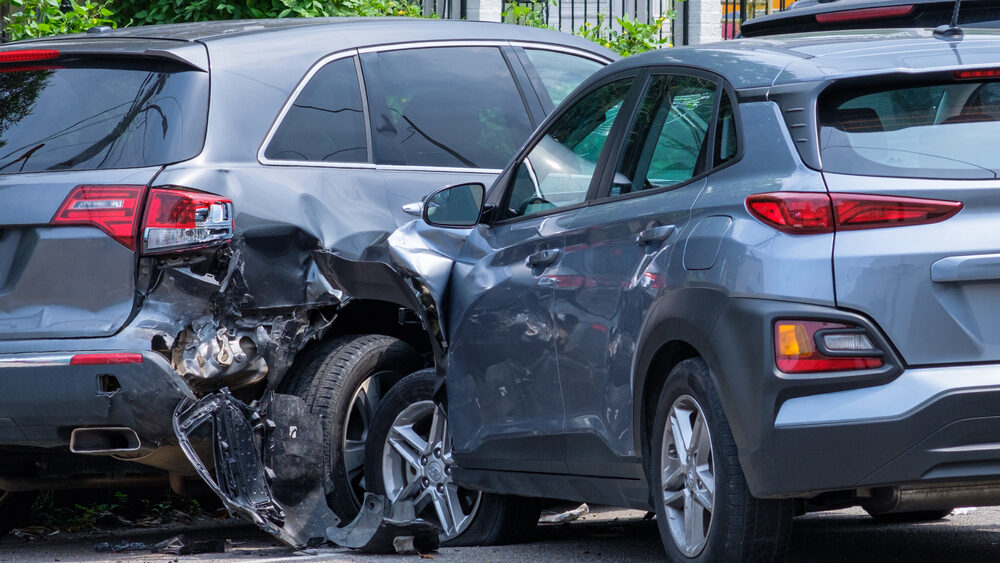 Someone who is driving throughout South Jersey and the tri-state area every day needs to know how to avoid car accidents. Because these accidents can take on many forms, drivers must be as diligent as possible. When an accident occurs, victims should hire a South Jersey car accident lawyer to handle any claims or lawsuits that arise from these accidents. Another driver might have been negligent, reckless, intoxicated, or caused a multi-vehicle accident, and that person should be held accountable for their actions and the victim's suffering.
Multi-Vehicle Accidents
A multi-vehicle accident often occurs when one driver sets off a chain reaction that is impossible to stop. Drivers might not have a way to get around the accident as it develops, or a line of traffic could involve several rear-end collisions. When drivers are on the highway or a heavily traveled surface street, they should leave a safe stopping distance. A multi-vehicle accident can be avoided if drivers are not sitting bumper-to-bumper.
Multi-vehicle accidents also involve large trucks that jackknife and take out several cars along the way. Although a driver cannot be expected to control the actions of a large truck, cutting them off can cause them to jackknife when the driver must slam on their brakes. Drivers can also avoid multi-vehicle accidents by staying away from other vehicles. There are places in South Jersey that naturally have heavy traffic, but there are shortcuts or surface streets that drivers can use to avoid traffic.
Signaling when changing lanes or merging onto another road is much safer for everyone. When a driver signals, they let everyone around them know that they are changing lanes or making a move on the highway. This is important because drivers cannot judge the intentions of everyone on the road without a signal. Speeding causes accidents every day and is a factor in multi-vehicle accidents because drivers have less reaction time. A driver who slowed down can stop safely and give those behind them space to stop.
★★★★★
Rich DiTomaso was an excellent attorney. He was knowledgeable, thorough, and settled our case with a great result. We would highly recommend using this attorney.
★★★★★
Five stars absolutely deserved here. They handled every detail, from insurance companies to doctors and bills. I highly recommend Richard and his colleges.
★★★★★
Richard Ditomaso is an expert in his field. He goes above and beyond for his clients. If you're looking for a great lawyer, give this one a chance; you won't regret it. A+++
Rear-End Collisions
Rear-end collisions are similar to multi-vehicle accidents because they involve speed and lack of vision on the road. Rear-end collisions often occur because drivers speed and do not have time to stop. These accidents can easily be avoided if drivers slow down, but drivers also need to judge distances properly. That can be difficult to do if the driver is distracted, speeding, or changing lanes.
A rear-end collision could occur because a driver is changing lanes at a traffic light and taps the person in front of them who stopped sooner than expected. Drivers on the highway have these problems because they assume traffic will flow at 70 miles per hour without stopping. Anyone who has driven across South Jersey knows that this is not the case. Although cruise control is convenient, drivers should turn it off even in light traffic. Drivers should keep their eyes on the road, and use their turn signal no matter if other cars are around.
In heavy traffic, getting as close as possible to the next vehicle could cause aggression or lead to an accident. Drivers should stay back from the next car to leave ample stopping distance and space for that driver to roll back if they are driving a vehicle with a manual transmission. Rear-end collisions also occur in parking lots when drivers are not paying attention. The slow speed of these accidents might cause only minor damage, but drivers could still suffer from whiplash.
Bicycle, Truck, and Motorcycle Accidents
Drivers in South Jersey need to be aware of vehicles that are difficult to maneuver around. Bicycles often have their own lanes on side streets, and drivers cannot cut through these lanes without looking out for a bicyclist. Likewise, bicyclists might not respect large vehicles on the road and even stop traffic. Motorcyclists might slide between cars, or they might move so fast that passengers or drivers cannot see them until it is too late.
A large truck is especially dangerous; it carries the weight of the truck cab, the trailer, and the load. Damage caused by an accident involving a large truck may include major injuries or death. Drivers should be careful to look out for large trucks and avoid encounters with large vehicles. General guidelines for dealing with these vehicles include the following:
Slow down.
Give vehicles room to maneuver.
Assume that the vehicle cannot stop like a passenger car.
Allow the vehicle to pass whenever possible.
Do not confront the driver of the vehicle because that can cause an even more dangerous situation.
Anyone who is driving near these vehicles needs to be concerned about visibility. Drivers should give these vehicles enough space and use signals where appropriate. If an accident occurs, a car accident lawyer should take over the case as soon as possible.
Dangerous Machine Accident
How is Liability Assigned for Each Accident?
When car accidents occur, the police report only tells a portion of the story. A lawyer needs to investigate the case to understand who caused the accident. Another driver might have caused the accident, and they will become the defendant in the subsequent lawsuit. A multi-vehicle accident involves liability on every level. Liable parties may contain those who crashed into another vehicle. Likewise, these drivers might have been hit by someone else. At times, a lawyer is needed to determine who caused the crash and carnage that resulted from that accident.
Liability for large truck accidents might confuse drivers. A driver could be hurt or killed by a large truck, but the truck driver is not the only person who could be responsible. Trucking companies, leasing companies, and manufacturers could be held liable for injuries sustained by those in a passenger vehicle. Liability in the case may also include the manufacturers of the cars themselves. When a car manufacturer does not recall a defective vehicle, it can be held liable for all damages. Also, a mechanic or service technician who improperly serviced the vehicle or used faulty parts may be held liable for the accident.
South Jersey Car Accident Lawyers at DiTomaso Law Serve Accident Victims Throughout the Region
If you were involved in a car accident of any type, you can reach out to the South Jersey car accident lawyers at DiTomaso Law. Call us today at 856-414-0010 or contact us online for a free consultation. Located in Cherry Hill, New Jersey and Philadelphia, we represent car accident victims throughout southeastern Pennsylvania and South Jersey, including Cherry Hill, Mt. Holly, Camden County, and Vineland.
Frequently Asked Questions About Types of Auto Accidents in New Jersey
What should I do after a car accident in order to pursue my injury claim?
What are the main causes of car accidents, and how can they be avoided?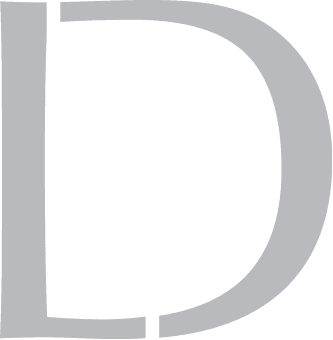 Get A 100% Free Case Evaluation
From A Top-Rated Personal Injury Attorney
$11.7M
Tractor-Trailer Accident
$1.5M
Drunk Driving Accident
$1.3M
Defective Machinery Accident
View All Case Results
"5 stars absolutely deserved here. If the need arises for legal representation again this is the only firm I will use. They handled every detail from insurance companies, doctors, and bills. I highly recommend Richard and his colleges and have to my friends and family."
See All Client Reviews