New Jersey Construction Worker Injury Lawyers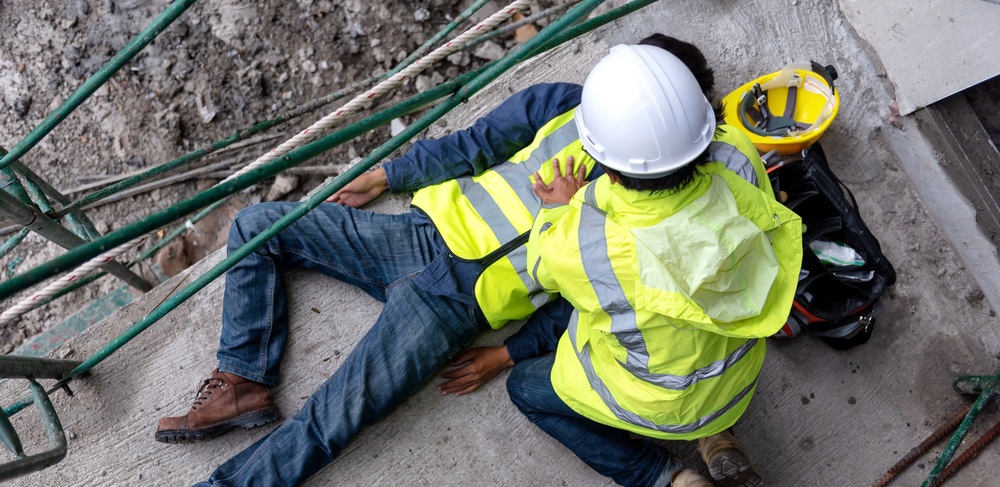 Construction Laborer Injury Attorneys in Cherry Hill, NJ Help Hardworking People Secure Financial Recovery After Being Hurt on the Job in Camden County, Gloucester County, Burlington County, and Throughout NJ
Construction workers face some of the most hazardous job conditions in all industries. While these workers experience one of the highest rates of work-related injuries, they have legal options for obtaining financial compensation to help them treat and rehabilitate their injuries and make ends meet while waiting to get back to work. If you are a construction worker who was injured on the job, let the New Jersey construction worker injury lawyers of DiTomaso Law fight for your interests. We know that obtaining justice is never simple. For over 25 years, we have vigorously advocated for hardworking injured people in the Delaware Valley and throughout New Jersey. Our legal team has the experience and resources to take on even the most complicated worker injury claims and recover maximum compensation. 
Reach out to our firm for a free initial consultation with our construction laborer injury attorneys in Cherry Hill, NJ, after you have been hurt at a construction site. Let our firm help you better understand your legal options for securing the financial resources you need for your recovery. 
Common Construction Site Accidents and Their Causes
Examples of construction site accidents that our New Jersey construction worker injury lawyers help clients recover from include:
Scaffolding accidents
Crane accidents
Slip/trip and fall accidents
Falls from heights
Falling objects
Fires and explosions
Toxic exposure, including exposure to asbestos
Electrocutions
Building/trench collapse
Common causes of construction site accidents in New Jersey include:
Lack of fall protection, including protection from falling objects
Missing or broken guards or safety devices on tools and equipment
Defective tools, equipment, and machinery
Unsafe property conditions
Inadequate worker training or having unlicensed workers use heavy equipment
Slipping or tripping hazards
Adverse weather conditions
Poor lighting
Improperly stored toxic or flammable materials
Lack of protection around live electrical wires or power lines
Inadequate site safety procedures or lax enforcement of procedures
Lack of trench support
★★★★★
Rich DiTomaso was an excellent attorney. He was knowledgeable, thorough, and settled our case with a great result. We would highly recommend using this attorney.
★★★★★
Five stars absolutely deserved here. They handled every detail, from insurance companies to doctors and bills. I highly recommend Richard and his colleges.
★★★★★
Richard Ditomaso is an expert in his field. He goes above and beyond for his clients. If you're looking for a great lawyer, give this one a chance; you won't regret it. A+++
Injuries Construction Workers Frequently Suffer
Injuries commonly suffered by construction workers include:
Lacerations, abrasions, or degloving injury
Broken bones
Ligament, tendon, and muscle injuries
Repetitive stress injuries
Nerve damage
Herniated disc injuries
Burns
Weather exposure injuries, such as sunburn, heat stroke, frostbite, or hypothermia
Internal organ injuries and internal bleeding
Spinal cord injuries and paralysis
Head or facial injuries
Vision or hearing damage
Traumatic brain injury
Crush injuries
Traumatic amputation or loss of limb
Toxic exposure and development of diseases such as cancer
Dangerous Machine Accident
Legal Options for Compensation for Injured Construction Workers in New Jersey
A construction worker injured on the job in New Jersey may be entitled to file a claim for workers' compensation benefits. Under New Jersey's workers' comp system, available benefits include:
Medical benefits – Pays for the cost of all reasonable and necessary medical treatment, rehabilitation, and pain management for a work-related injury until the injury reaches maximum medical improvement (although a worker may be entitled to ongoing pain management care)
Temporary disability benefits – Provides partial reimbursement of wages if you miss time from your job because you cannot work due to your injuries
Permanent partial disability benefits – If you suffer a permanent partial impairment but can still work in gainful employment, these benefits compensate you for the loss of a bodily function or bod party, with benefit amounts based on the type and severity of the disability
Permanent total disability benefits – Continues partial wage replacement benefits after the exhaustion of temporary disability benefits for as long as a worker remains unable to return to the workforce
In addition to workers' comp, a construction worker who is hurt due to the negligence or legal fault of a third party may also have the right to file a personal injury claim against that third party. Compensation available in a personal injury case include:
Medical and rehabilitation expenses
Costs of long-term healthcare and personal support
Ongoing loss of income and loss of future earning capacity
Pain and suffering
Loss of quality of life due to disability, scarring, or disfigurement
Turn to the New Jersey Construction Worker Injury Lawyers of DiTomaso Law to Advocate for Your Interests After Suffering a Work-Related Injury
You deserve to recover maximum financial compensation for injuries you suffered on the job in a construction site accident. Let the construction laborer injury attorneys in Cherry Hill, NJ, from DiTomaso Law go to work in your case by:
Recovering evidence from the work accident to determine your legal options for financial recovery
Documenting the expenses and losses you incur due to your work injury or occupational illness
Identifying potentially liable third parties that you may have personal injury claims against
Filing workers' compensation and injury claims on your behalf, pursuing maximum financial recovery for you whether through the settlement of your claims, pursuing formal workers' comp claim petitions, or taking injury claims to court
Contact Our New Jersey Construction Worker Injury Lawyers for a Free Consultation with Our Construction Laborer Injury Attorneys in Cherry Hill, NJ to Discuss Your Legal Options
Contact DiTomaso Law today for a free, no-obligation case evaluation with our New Jersey construction worker injury lawyers to learn more about how we will advocate for your right to financial benefits and compensation after being injured at work in a construction site accident. 
New Jersey Construction Worker Injury Lawyers Answer Frequently Asked Questions about Construction Worker Injuries in New Jersey
What is workers' compensation?
What is covered under workers' compensation?
What workers' compensation benefits are available?
What should I do after a work accident in order to pursue workers' compensation?
Can I sue an employer or another employee for my workplace accident?
 Can I file a personal injury lawsuit as an injured construction worker?
New Jersey's Workers' Compensation Act typically prohibits injured workers from filing a personal injury lawsuit against their employer for a work injury, instead restricting them to defined workers' compensation benefits, although an employee does not need to prove any fault on the part of their employer to recover benefits. However, if a third party's actions or omissions caused your construction work injury, you can file a personal injury lawsuit against that third party in addition to recovering workers' comp benefits.
How long do I have to file a compensation claim after being injured on the construction site?
To obtain workers' compensation benefits, you must notify your employer of your construction work injury within 90 days of the date that you were injured on the job, although you can ensure your right to full benefits from the date of your injury by promptly notifying your employer. If you need to file a formal workers' comp claim to recover benefits from your employer, you have two years from the date of your injury or the last payment of benefits to file. If you have a personal injury claim against a third party, the statute of limitations requires you to file a lawsuit within two years of your injury. Filing an untimely claim may result in the loss of your rights to recover financial benefits and compensation.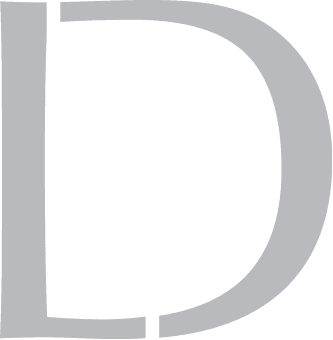 Get A 100% Free Case Evaluation
From A Top-Rated Personal Injury Attorney
$11.7M
Tractor-Trailer Accident
$1.5M
Drunk Driving Accident
$1.3M
Defective Machinery Accident
View All Case Results
"5 stars absolutely deserved here. If the need arises for legal representation again this is the only firm I will use. They handled every detail from insurance companies, doctors, and bills. I highly recommend Richard and his colleges and have to my friends and family."
See All Client Reviews