New Jersey Commercial Vehicle Accident Lawyers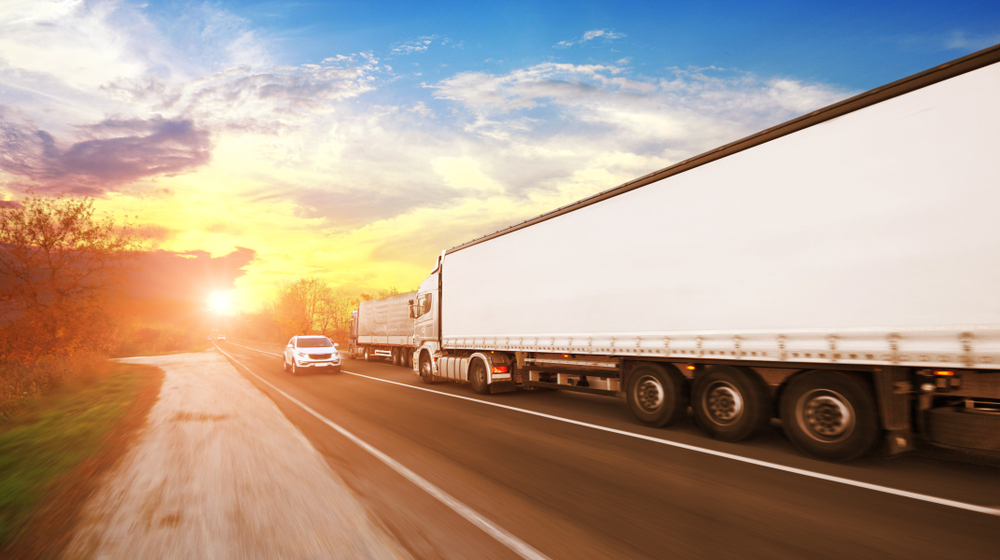 Work Vehicle Injury Attorneys in Cherry Hill, NJ Help Clients Recover Compensation from Businesses When Their Negligent Employees Cause Auto Accidents in Camden County, Gloucester County, Burlington County, and Throughout NJ
Commercial vehicles come in a wide range of styles, including dump trucks, waste collection trucks, buses, motor coaches, tow trucks, and cherry pickers. These large vehicles can cause serious injuries when they negligently collide with others on the road. You should not have to bear the financial consequences of injuries that you suffered in a work vehicle crash. Turn to the New Jersey commercial vehicle accident lawyers of DiTomaso Law to help you pursue compensation for your injury expenses and losses. 
Our firm fights for the interest of victims of all types of commercial vehicle accidents in New Jersey. When you have experienced permanent disability and pain due to accident injuries, in addition to significant medical expenses and lost income, we will do whatever it takes to help you obtain financial security so that you do not need to continue struggling to move on with your life. Our legal team uses our extensive experience in personal injury law, which includes prior defense work on behalf of insurers that gives us in-depth knowledge of how to handle insurance adjusters, to demand maximum financial recovery for you. 
Reach out to DiTomaso Law today for a free initial case review with our work vehicle injury attorneys in Cherry Hill, NJ, to discuss your legal options for obtaining compensation for the expenses and losses you incurred following an accident. Our firm will not rest until we have secured maximum financial recovery and justice for you. 
Were You or a Loved One Injured in an Accident and Now You Have Questions? We Can Help. Tell us What Happened.
Common Causes of Commercial Vehicle Accidents
Frequent cases of commercial vehicle accidents in New Jersey include:
Speeding
Driving too fast for road/traffic/weather conditions
Tailgating
Distracted driving, including looking at a cell phone or navigation system
Drowsy/fatigued driving
Driving under the influence of drugs or alcohol
Running red lights and stop signs
Failing to yield the right of way
Failing to signal before turning or changing lanes
Failing to check mirrors before turning, changing lanes, or backing up
Excessive or unsafe cargo loads
Driver inexperience with commercial vehicles
Lack of vehicle maintenance
Vehicle or auto part defects
Bad weather
Poor road conditions
★★★★★
Rich DiTomaso was an excellent attorney. He was knowledgeable, thorough, and settled our case with a great result. We would highly recommend using this attorney.
★★★★★
Five stars absolutely deserved here. They handled every detail, from insurance companies to doctors and bills. I highly recommend Richard and his colleges.
★★★★★
Richard Ditomaso is an expert in his field. He goes above and beyond for his clients. If you're looking for a great lawyer, give this one a chance; you won't regret it. A+++
Let Our Work Vehicle Injury Attorneys in Cherry Hill, NJ Pursue the Maximum Compensation You Deserve
When you have been involved in an accident with a commercial vehicle due to no fault of your own, the law firm of DiTomaso Law will fight to obtain a full financial recovery for you that includes compensation for your:
Vehicle or property repair expenses, or reimbursement for the cash value of your totaled vehicle
Costs of medical treatment and rehabilitation, including hospitalization, surgeries, physical therapy, doctor's appointments, prescriptions, or medical/mobility equipment
Costs of long-term care you need for permanent disabilities that result from your commercial vehicle accident injuries
Ongoing and future losses of income if you cannot work due to injuries or disabilities
Physical pain and emotional distress or trauma
Loss of quality of life caused by permanent disabilities and scarring/disfigurement
Dangerous Machine Accident
How Will the New Jersey Commercial Vehicle Accident Lawyers of DiTomaso Law Ensure You Can Demand Accountability After a Devastating Commercial Vehicle Wreck?
After you have been injured in a commercial vehicle accident in New Jersey, you may not know what options you have to recover compensation for the expenses and losses that you incur. Turn to DiTomaso Law for help from our work vehicle injury attorneys in Cherry Hill, NJ with:
Thoroughly investigating the accident to recover all available evidence to begin building your case
Identifying all potentially liable parties, including the driver and their employer
Calculating what financial compensation you may be entitled to for your ongoing and future expenses and losses
Pursuing all options for compensation, including filing claims with your own insurance policies
Aggressively negotiating for a fair and full settlement with liable parties, or taking your case to trial if necessary to demand the accountability and justice you deserve
Contact Us for a Free Claim Evaluation to Begin the Process of Pursuing Financial Recovery and Justice
Don't wait to get started on your legal claim after being injured through no fault of your own in a commercial vehicle accident. Contact DiTomaso Law today for a free, no-obligation consultation with our New Jersey commercial vehicle accident lawyers to learn more about how we can assist you through the claims process to demand accountability for the injuries you suffered in a commercial vehicle accident. 
New Jersey Commercial Vehicle Accident Lawyers Answer Frequently Asked Questions About Commercial Vehicle Accidents in New Jersey
When do I need to file a compensation claim after being injured by a commercial vehicle?
New Jersey's statute of limitations typically gives you only two years from the date of a commercial vehicle accident to file a lawsuit to recover compensation for your injuries and losses. If you file suit after the statute of limitations runs out on your claim, your case will likely end up permanently dismissed and you will lose your opportunity to pursue a claim against those liable for the accident.
 Who can I hold liable for a commercial vehicle accident?
In addition to the driver of the vehicle that hit you, you may be entitled to pursue compensation from the driver's employer which likely owned the vehicle. If the vehicle is owned by another party, they may have liability for the accident under a negligent entrustment claim. Finally, if the accident was caused by defects in the commercial vehicle, the vehicle manufacturer or parts manufacturers may be held liable.
Should I talk to a company representative or an insurance adjuster after an accident?
You should never agree to provide a recorded statement to a company representative or an insurance adjuster without first consulting with your lawyer. Insurers often want recorded statements from accident victims to hopefully get the injured victim on the record saying something that undercuts their official claim. Your attorney can provide a company official or an insurance adjuster with the information they need to process your claim, while also looking out for your interests and preventing the insurer from trying to dig up information to minimine or deny your claim.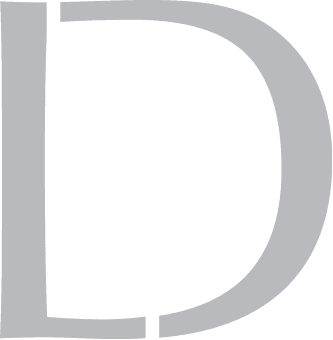 Get A 100% Free Case Evaluation
From A Top-Rated Personal Injury Attorney
$11.7M
Tractor-Trailer Accident
$1.5M
Drunk Driving Accident
$1.3M
Defective Machinery Accident
View All Case Results
"5 stars absolutely deserved here. If the need arises for legal representation again this is the only firm I will use. They handled every detail from insurance companies, doctors, and bills. I highly recommend Richard and his colleges and have to my friends and family."
See All Client Reviews