New Jersey Lyft Accident Lawyers
Lyft Injury Attorneys in Cherry Hill, NJ Help Accident Victims Secure the Financial Resources They Need for Their Recovery in Camden County, Gloucester County, Burlington County, and Throughout NJ
Although many people today turn to Lyft to provide a safe transportation option, these vehicles have their own unique risks. Lyft drivers have no special training behind the wheel. They often deal with numerous distractions while driving and frequently work long hours or drive at night. If you were injured in a motor vehicle accident involving a Lyft vehicle, you may be entitled to pursue financial compensation from the company and from other at-fault parties. Reach out to DiTomaso Law for a free initial claim review with our New Jersey Lyft accident lawyers to discuss your legal options for obtaining a financial recovery for the injuries and losses you suffered due to a crash involving a Lyft vehicle. You deserve experienced legal counsel to help you demand accountability and justice. With over 80 years of combined legal experience, our team has the knowledge and skill to level the playing field for you in your case. 
Common Causes of Lyft Accidents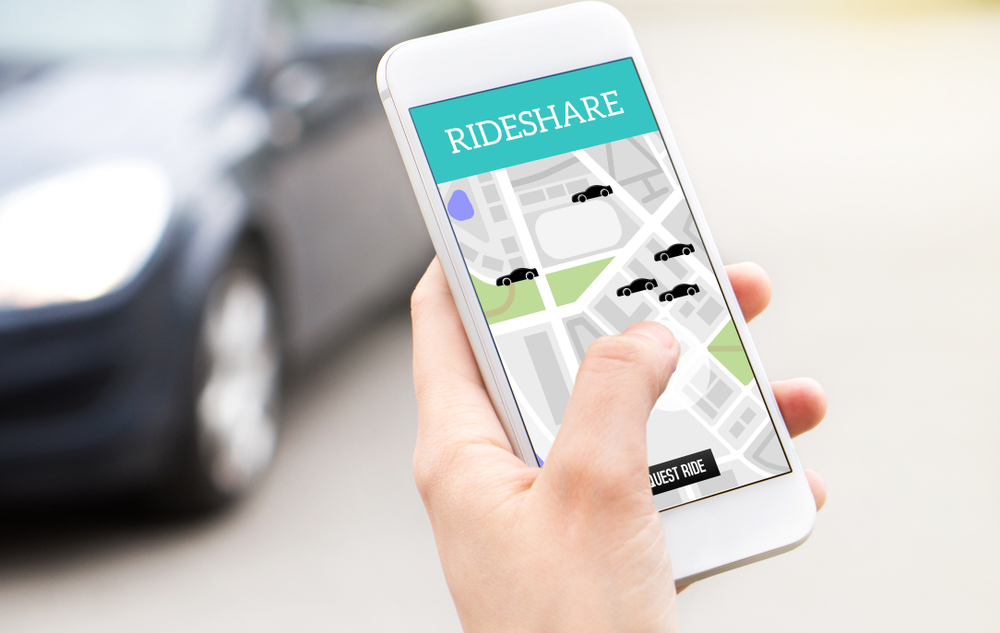 Common causes of Lyft vehicle accident in New Jersey include:
Speeding
Tailgating
Reckless driving
Drowsy or fatigued driving
Distracted driving, especially using a cell phone while driving
Running red lights or stop signs
Turning or changing lanes without signaling or using mirrors
Intoxicated driving
Driver inexperience
Inadequate vehicle maintenance
Vehicle defects
What Does Lyft's Insurance Provide?
New Jersey law requires rideshare companies such as Lyft to have insurance coverage. Minimum coverage requirements fluctuate depending on the driver's status at the time of an accident. Lyft insurance coverage includes:
If the driver is logged into the Lyft app and is waiting on a ride request: $50,000 per person/$100,000 per accident of bodily injury liability coverage, $25,000 per accident of property damage liability coverage, and PIP and UM/UIM coverage as required by statute
If the driver has a ride request and is picking up a passenger or has a passenger in the vehicle: $1.5 million in combined liability coverage, $1.5 million in UM/UIM coverage for the driver and their passengers, and $10,000 in primary medical payment benefits
★★★★★
Rich DiTomaso was an excellent attorney. He was knowledgeable, thorough, and settled our case with a great result. We would highly recommend using this attorney.
★★★★★
Five stars absolutely deserved here. They handled every detail, from insurance companies to doctors and bills. I highly recommend Richard and his colleges.
★★★★★
Richard Ditomaso is an expert in his field. He goes above and beyond for his clients. If you're looking for a great lawyer, give this one a chance; you won't regret it. A+++
Compensation Available in a Lyft Accident Claim
After being involved in a Lyft accident, you may be entitled to recover compensation for expenses and losses you incurred due to the crash, including for:
Costs of medical treatment and rehabilitation of injuries
Costs of long-term care for permanent disabilities that result from your injuries
Vehicle repair expenses or reimbursement of your vehicle's value if your car was damaged or destroyed in a collision with a Lyft
Ongoing and future estimate lost wages and income
Physical pain and emotional distress
Reduced quality and enjoyment of life due to disabilities or visible scarring/disfigurement interfering with your daily activities
What Steps Should You Take After Being Involved in a Lyft Accident in New Jersey?
You can best protect your rights to recover compensation for injuries you suffered in a Lyft accident by remembering to take the following steps:
Exchange information with the Lyft driver and any other drivers involved in the accident
Take photos or videos of the crash scene to document details like vehicle damage, skid marks, or traffic controls at the scene
See a doctor or medical provider as soon as possible for an exam to diagnose any injuries you suffered in the crash
Follow your provider's treatment instructions and recommendations
Keep any bills or invoices of expenses you incur due to the accident, as well as copies of your pay stubs/income tax returns to calculate your lost wages if you miss time from work
Finally, reach out to DiTomaso Law to discuss the details of your case with our legal team and to learn more about what next steps we can take to secure the financial recovery you need. 
Dangerous Machine Accident
Let the New Jersey Lyft Accident Lawyers of DiTomaso Law Advocate for Your Right to Financial Compensation for Your Injuries
After you have been injured in a Lyft accident in New Jersey, let the Lyft injury attorneys in Cherry Hill, NJ from DiTomaso Law work to secure the financial recovery you need by:
Securing evidence from the accident to begin building your case
Documenting your injuries and losses to calculating what fair compensation looks like for you
Identifying liable parties and insurance coverages that we can pursue compensation from
Working with accident reconstruction experts as well as medical, vocational, and financial experts to prepare effective arguments in support of your claims
Aggressively negotiating on your behalf to try to reach a fair and full settlement for you, but not hesitating to go to trial if necessary to demand a fair result for you
Contact DiTomaso Law for a Free Case Evaluation to Discuss Next Steps in Pursuing Your Lyft Accident Claim
Don't wait to get started on your legal claim for compensation after a Lyft accident. Contact our firm today for a free, no-obligation consultation with our Lyft injury attorneys in Cherry Hill, NJ to learn more about how we can assist you through the claims process to obtain the financial recovery and justice you deserve. 
New Jersey Lyft Accident Lawyers Answer Frequently Asked Questions about Lyft Accidents in New Jersey
What are my legal options if I was a passenger in a Lyft that was hit by another vehicle?
If you were riding in a Lyft that was struck by another negligent driver, you can pursue compensation from that at-fault driver and their insurance coverage. You may also be entitled to seek personal injury protection coverage from your own insurance. Finally, if the at-fault driver's insurance coverage isn't enough to fully compensate you, you may be entitled to seek underinsured motorist coverage from Lyft's insurance coverage.
Do I have a claim if I was partly at fault for an accident with a Lyft?
In New Jersey, an injured accident victim can still pursue a compensation claim if they were equally at fault or less at fault for the accident than the party or parties they are seeking compensation from. The New Jersey Lyft accident lawyers of DiTomaso Law will work tirelessly to prove the other party's fault for the accident and your injuries to maximize your compensation. 

How long do I have to file a claim after a Lyft accident?
The statute of limitations on motor vehicle accident claims in New Jersey typically gives you only two years from the date of a crash to file a lawsuit against the party or parties at fault for the accident or liable for your losses. If you file a lawsuit after the statute of limitations runs out on your claims, your case will likely be permanently dismissed, so don't wait to reach out to DiTomaso Law to get started with your claim.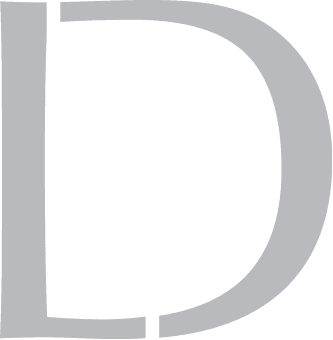 Get A 100% Free Case Evaluation
From A Top-Rated Personal Injury Attorney
$11.7M
Tractor-Trailer Accident
$1.5M
Drunk Driving Accident
$1.3M
Defective Machinery Accident
View All Case Results
"5 stars absolutely deserved here. If the need arises for legal representation again this is the only firm I will use. They handled every detail from insurance companies, doctors, and bills. I highly recommend Richard and his colleges and have to my friends and family."
See All Client Reviews