New Jersey Undocumented Worker Injury Lawyers
Day Laborer Injury Attorneys in Cherry Hill, NJ Advocate for the Rights of Undocumented Workers to Recover Compensation for On-the-Job Injuries in Camden County, Gloucester County, Burlington County, and Throughout NJ
Undocumented workers often work in some of the most dangerous jobs in New Jersey, putting them at higher risk of being injured in the course and scope of their work. Unfortunately, undocumented workers often fall through the system as their immigration status may prevent them from pursuing their legal rights. However, undocumented workers who are injured on the job have the same rights to seek financial recovery as any other employee. If you are an undocumented worker who was hurt at work, turn to the New Jersey undocumented worker injury lawyers of DiTomaso Law to fight for your interests.
For over 25 years, our firm has worked tirelessly to help stem the devastating impacts of injuries on our clients' lives. We believe that you should not have to suffer from the devastating effects of a work-related injury or illness. We aggressively fight to protect the interests of our clients, taking on the tough cases that other law firms turn away. 
Reach out to DiTomaso Law today for a free initial case review with our day laborer injury attorneys in Cherry Hill, NJ, to learn more about your legal options for compensation if you were hurt on the job. Let our firm defend your rights as an undocumented worker. 
Common Work Injuries Suffered by Day Laborers
Day laborers typically work in physically-demanding and sometimes dangerous roles. As a result, they face risks of suffering catastrophic injuries such as:
Lacerations and degloving injuries
Burns
Electrocution injuries
Exposure injuries, including sunburns, heat stroke, frostbite, or hypothermia
Repetitive stress injuries
Overexertion injuries
Broken bones
Ligament, tendon, and muscle injuries
Nerve damage
Herniated disc injuries
Spinal cord injuries and paralysis
Internal injuries/bleeding
Head and facial injuries
Hearing or vision damage or loss
Traumatic brain injuries
Traumatic amputation or loss of limb 
★★★★★
Rich DiTomaso was an excellent attorney. He was knowledgeable, thorough, and settled our case with a great result. We would highly recommend using this attorney.
★★★★★
Five stars absolutely deserved here. They handled every detail, from insurance companies to doctors and bills. I highly recommend Richard and his colleges.
★★★★★
Richard Ditomaso is an expert in his field. He goes above and beyond for his clients. If you're looking for a great lawyer, give this one a chance; you won't regret it. A+++
Compensation Options for Undocumented Workers Injured at Work
Undocumented workers are entitled to the same workers' compensation benefits under New Jersey law as lawfully present workers for an on-the-job injury. Available benefits in New Jersey's workers' comp system include:
Medical benefits – Covers the costs of reasonable, necessary treatment and rehabilitation of work-related injuries and illnesses
Temporary disability benefits – Partially reimburses lost wages from missed time from work due work injuries or occupational illness 
Permanent partial disability benefits – Provides financial payments to a worker who suffers permanent impairment of a body part or bodily function but still has the capacity to work; payments are based on the type and degree of impairment or disability
Permanent total disability benefits – Continues wage replacement for a worker diagnosed with a permanent disability after reaching maximum medical improvement that prevents the worker from returning to gainful employment
However, if an undocumented worker is injured due to the negligence or legal fault of a third party, such as a negligent property owner or a defective tool or piece of equipment, they may have the option of filing a personal injury claim to recover financial compensation for their:
Medical treatment and rehabilitation expenses
Long-term care costs if injuries result in permanent disability
Past, ongoing, and future loss of income and job benefits
Physical pain and anguish
Emotional trauma and distress
Lost enjoyment and quality of life because of disability or permanent scarring/disfigurement
Dangerous Machine Accident
How Can the New Jersey Undocumented Worker Injury Lawyers of DiTomaso Law Protect Your Rights After Being Hurt on the Job
You deserve to recover compensation if you are injured on the job regardless of your immigration status. Turn to the day laborer injury attorneys in Cherry Hill, NJ from DiTomaso Law to fight for your rights and interests by:
Investigating the underlying facts and circumstances of your work injury to determine the legal options available for you to recover compensation
Documenting your ongoing and future anticipated medical expenses, lost wages, and personal losses caused by your injuries
Protecting your rights and interests if you are threatened for seeking compensation for work injuries due to your immigration status
Fighting on your behalf if your employer refuses to provide you with the workers' compensation benefits you are entitled to, including filing formal workers' compensation petitions if necessary
Going to court and trial in your workers' comp or third-party personal injury claims to demand maximum financial recovery for you
Contact Our Firm for a Free Confidential Case Evaluation to Discuss Your Options with Day Laborer Injury Attorneys in Cherry Hill, NJ
Don't let your employer or other parties deny your rights and benefits under the law. Contact DiTomaso Law today for a free, no-obligation consultation to talk to our New Jersey undocumented worker injury lawyers about pursuing the financial benefits and compensation that you may be entitled to if you were hurt on the job.
New Jersey Undocumented Worker Injury Lawyers Answer Frequently Asked Questions about Undocumented Worker Injuries in New Jersey
What is workers' compensation?
What is covered under workers' compensation?
What workers' compensation benefits are available?
What should I do after a work accident in order to pursue workers' compensation?
Can I sue an employer or another employee for my workplace accident?
Can I be fired for seeking workers' compensation benefits as an undocumented worker?
Under New Jersey workers' compensation law, an employee cannot be terminated in retaliation for filing a workers' compensation claim. However, if you are an undocumented worker, your employer cannot lawfully employ you and can terminate you on that basis after you file a claim for workers' comp. But even if you are terminated from your job, your employer remains responsible for continuing to provide you with workers' compensation benefits.
How long do I have to file a claim after suffering an injury on the job?
If you suffer a work injury, you have 90 days to report your injury to your employer to obtain workers' compensation benefits. However, to maximize your benefits from the date of your injury, you will need to notify your employer as promptly as possible. And if you need to file a formal claim petition with the state to recover benefits, you have two years from the date of the work accident or the date you were last paid workers' comp benefits to file your petition. Finally, if your work injury was caused by a third party's negligence or legal fault, you have two years from the date of the work accident to file a personal injury lawsuit against that third party. Failing to timely file your claims may result in the loss of your rights to recover compensation for your injuries.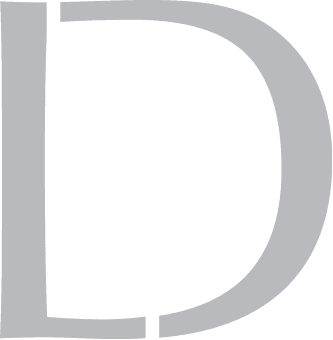 Get A 100% Free Case Evaluation
From A Top-Rated Personal Injury Attorney
$11.7M
Tractor-Trailer Accident
$1.5M
Drunk Driving Accident
$1.3M
Defective Machinery Accident
View All Case Results
"5 stars absolutely deserved here. If the need arises for legal representation again this is the only firm I will use. They handled every detail from insurance companies, doctors, and bills. I highly recommend Richard and his colleges and have to my friends and family."
See All Client Reviews