New Jersey Tractor-Trailer Accident Lawyers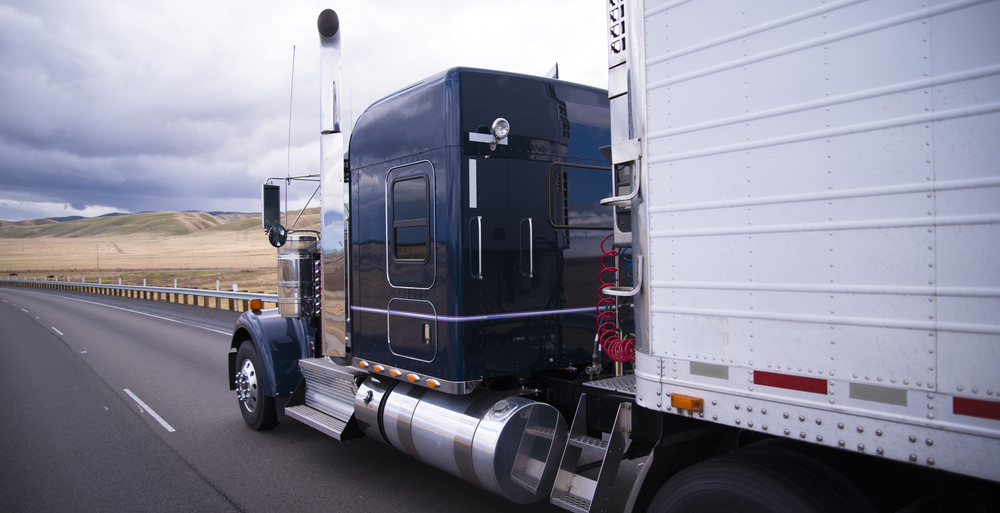 Semi-Truck Injury Attorneys in Cherry Hill, NJ Ensure Clients Can Stand Up to Big Trucking Companies After Catastrophic 18-Wheeler Wrecks in Camden County, Gloucester County, Burlington County, and Throughout NJ
Tractor-trailers can cause devastating accidents on the road due to the size of these vehicles. When truck drivers and trucking companies negligently operate 18-wheelers, they can be held accountable for harming innocent victims of truck crashes. You should not be responsible for the financial consequences of injuries and property damage that you suffered due to no fault of your own in a semi-truck crash. Turn to the New Jersey tractor-trailer accident lawyers of DiTomaso Law to level the playing field for you so you can stand up to the trucking companies to demand financial recovery for your injuries.
Our experienced personal injury lawyers have spent years advocating for the rights of injured accident victims. We have seen the devastating impacts that tragic accidents have on the lives of regular people like you. Our firm will fight to help you recover from serious physical injuries and pursue financial security after incurring substantial medical debt and lost income. We have extensive experience in injury claims, including having previously worked in defense for insurance companies. We now use our unique insight into how insurers handle claims of injured victims to prepare effective, persuasive cases on behalf of our clients. 
Reach out to DiTomaso Law for a free initial consultation with our semi-truck injury attorneys in Cherry Hill, NJ to learn more about your rights to financial compensation for the harm you suffered in a truck accident. Our firm will fight for justice and accountability from negligent trucking companies. 
Were You or a Loved One Injured in an Accident and Now You Have Questions? We Can Help. Tell us What Happened.
Common Causes of Tractor-Trailer Accidents
Common causes of truck crashes in New Jersey include:
Speeding
Driving too fast for conditions
Reckless driving, including excessive speeding or weaving in and out of traffic
Drowsy/fatigued driving
Drunk or drugged driving
Texting-while-driving and other distracted driving behavior
Disregarding traffic signals and signs
Failure to yield the right of way
Tailgating
Failing to check mirrors and blind spots or failing to signal before turning or changing lanes
Making wide turns or turning from the wrong lane
Truck driver inexperience
Unfamiliarity with routes and local roads
Inadequate vehicle inspections and maintenance
Truck/trailer defects
Unsafe cargo, including illegal overweight or oversized cargo, or failing to secure cargo
Poor road conditions
Adverse weather
★★★★★
Rich DiTomaso was an excellent attorney. He was knowledgeable, thorough, and settled our case with a great result. We would highly recommend using this attorney.
★★★★★
Five stars absolutely deserved here. They handled every detail, from insurance companies to doctors and bills. I highly recommend Richard and his colleges.
★★★★★
Richard Ditomaso is an expert in his field. He goes above and beyond for his clients. If you're looking for a great lawyer, give this one a chance; you won't regret it. A+++
Financial Recovery Our New Jersey Tractor-Trailer Accident Lawyers Will Fight to Obtain for You
Compensation you may be entitled to after a truck accident in New Jersey can help you recover from expenses and losses such as:
Vehicle repair expenses, or reimbursement of your vehicle's cash value after being totaled in the accident
Costs of treatment and rehabilitation of injuries you suffered in the truck accident
Costs of long-term home health care and household services you may need if you suffer permanent disability from your injuries
Lost wages and income from missed work
Lost future earnings and employment benefits if you are permanently disabled from returning your job or other work
Physical pain and emotional distress
Lost quality of life because of disabilities or visible scarring/disfigurement
Dangerous Machine Accident
The Semi-Truck Injury Attorneys in Cherry Hill, NJ of DiTomaso Law Thoroughly Investigate Truck Crash Claims
Determining liability for truck accidents requires a thorough investigation of all available evidence, including the extensive documentation required by state and federal trucking industry regulations. Our experienced New Jersey tractor-trailer accident lawyers will work tirelessly to ensure we have all available evidence to build a strong, persuasive case on your behalf. We will also handle all the other aspects of preparing your case, including:
Identifying all potentially liable parties and applicable insurance coverages
Documenting your injuries and loss to calculate the full amount of compensation you deserve
Filing insurance claims on your behalf, including helping you pursue PIP or UM/UIM coverage from your own insurance
Aggressively pursuing maximum financial recovery in a settlement if possible, or by taking your case to trial if necessary to demand a fair result for you
Contact Our Firm for a Free Consultation to Learn More About Your Legal Options from Our New Jersey Tractor-Trailer Accident Lawyers
Contact DiTomaso Law today for a free, no-obligation case evaluation to speak with our semi-truck injury attorneys in Cherry Hill, NJ about how we can assist you in demanding the financial recovery and accountability you deserve from the trucking companies. Do not let another day pass by without having started on pursuing your rights. 
New Jersey Tractor-Trailer Accident Lawyers Answer Frequently Asked Questions About Tractor-Trailer Accidents in New Jersey
Who can be held liable for a truck accident?
Multiple companies are involved in the trucking industry and therefore may have liability for a tractor-trailer accident. In addition to the truck driver, other parties who may be held liable in a truck accident claim include: the trucking company that hired or retained the truck driver, the owner of the truck (if not the truck driver or trucking company), the freight company who loaded the trailer or truck, the truck's mechanics, or the manufacturer of the truck or parts used on the truck (such as tires or brakes).
 Do I still have a case for a truck accident I may have been partly responsible for causing?
New Jersey law does not automatically bar you from pursuing compensation for injuries you suffered in an accident that was partially your fault. You may file a claim for financial recovery so long as your share of fault for the truck accident is less than or equal to the fault of the party or parties you are filing your claim against. Our firm will thoroughly investigate the accident you were involved in to recover evidence conclusively showing the truck driver's and trucking company's fault for the crash.
When do I need to file a lawsuit in my truck accident case?
The statute of limitation on truck accident lawsuits in New Jersey gives you only two years from the date of the crash to file suit against those at fault for the accident or liable for your losses. Filing suit after the statute of limitations has passed on your claim risks allowing your case to be permanently dismissed as untimely. For this reason, you should not delay contacting DiTomaso Law to ensure that your rights are timely pursued.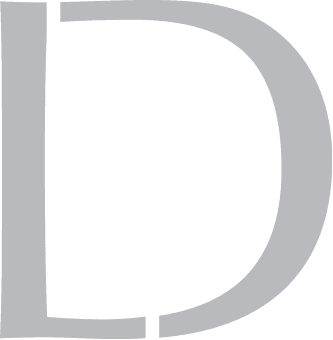 Get A 100% Free Case Evaluation
From A Top-Rated Personal Injury Attorney
$11.7M
Tractor-Trailer Accident
$1.5M
Drunk Driving Accident
$1.3M
Defective Machinery Accident
View All Case Results
"5 stars absolutely deserved here. If the need arises for legal representation again this is the only firm I will use. They handled every detail from insurance companies, doctors, and bills. I highly recommend Richard and his colleges and have to my friends and family."
See All Client Reviews