New Jersey Power Tool Accident Lawyers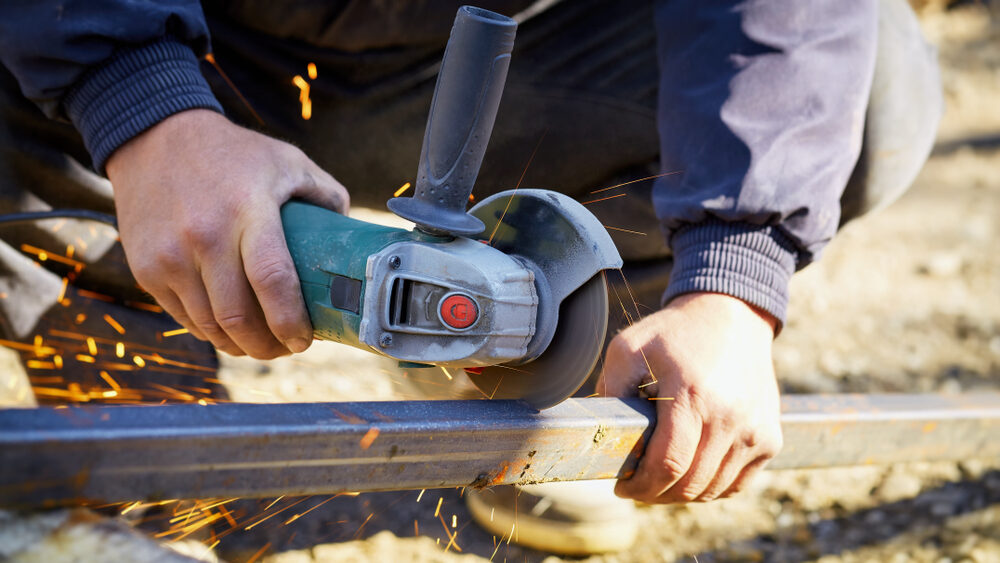 Power Tool Injury Attorneys in Cherry Hill, NJ Help Clients Injured by Hazardous Power Tools in Burlington County, Camden County, Cumberland County, and Throughout South Jersey
Hundreds of thousands of people visit hospital emergency rooms each year to treat workplace injuries caused by power tools. The construction and manufacturing industries are greatly reliant on power tools to enable workers to do their jobs, putting them at risk. Contact our New Jersey power tool accident lawyers today at 856-414-0010 and get a free consultation with our power tool injury attorneys in Cherry Hill, NJ at DiTomaso Law.
Whenever workers suffer injuries while using power tools, Workers' Compensation should pay for their medical bills, a portion of their lost income, and other related costs. If a worker dies while on the job, a dependent might be eligible to collect death benefits.
A power tool has moving parts and an electrical power source that gives it a lot of energy. If you make a mistake while using a power tool and an accident happens, you will likely get injured. These injuries will likely be painful and debilitating.
Were You or a Loved One Injured in an Accident and Now You Have Questions? We Can Help. Tell us What Happened.
What Are the Most Dangerous Power Tools?
When on the job, a worker may be asked to use dangerous power tools. Workers should learn how to use the following dangerous power tools:
Chainsaws: Chainsaws are very powerful, and they should be handled with extreme care. Always keep away from other onsite workers while using this tool and remain on level ground.
Table saws: Table saws are very convenient because they allow workers to cut in straight lines and quickly trim wood to size. Workers must use protective gear and a guide to keep materials on the table. Also, workers should lower the blade and use a push anchor to keep their hands away from the blade.
Power drills: Power drills are extremely efficient, but workers must use the proper bits and fittings to avoid injury.
Lawn mowers: Workers should always wear shoes when using a lawn mower and survey the area. Additionally, they should turn off the lawn mower completely before checking or replacing the blade or any parts.
Nail guns: Nail guns should only be pointed at the material being used, and no one should be on the other side of the area where an individual is working.
★★★★★
Rich DiTomaso was an excellent attorney. He was knowledgeable, thorough, and settled our case with a great result. We would highly recommend using this attorney.
★★★★★
Five stars absolutely deserved here. They handled every detail, from insurance companies to doctors and bills. I highly recommend Richard and his colleges.
★★★★★
Richard Ditomaso is an expert in his field. He goes above and beyond for his clients. If you're looking for a great lawyer, give this one a chance; you won't regret it. A+++
What Are Common Injuries Caused By Power Tool Accidents?
Experienced workers typically understand the dangers involved with using power tools. The Occupational Safety and Health Administration (OSHA) created a manual that established safety regulations with regard to how to properly use power tools and train workers. Employers should follow this manual and advise workers of common injuries that occur when they use these tools improperly. Common power tool injuries include the following:
Electrocution: Workers are at risk of electric shock when using power tools, which can cause heart fibrillation and serious burns, or even startle a worker to fall from an elevated work surface. Tools must be in good condition and used properly to minimize the potential of it being an electrical hazard. The OSHA recommends using double-insulated tools to help prevent electrocution.
Puncture wounds and lacerations: With the slightest slip of the hand, power tools can easily puncture or cut flesh, potentially damaging ligaments and tendons, causing injuries that require stitches, and putting the worker at risk of infection.
Eye injuries: Power tools such as saws, sanders, and grinders produce debris that can hit a worker's eye, causing serious and permanent damage. Power-operated nail guns and staplers shoot projectiles that are dangerous and can also do serious eye damage to workers.
Amputations and crushing injuries: Power tools like forklifts, electric saws, jackhammers, and chippers have the ability to cut the limb of the operator or crush an individual who gets caught in machinery.
Hearing loss: Exposure to loud noises caused by power tools can result in permanent hearing loss. Treatment for an employee's hearing loss caused by work conditions is covered by Workers' Compensation.
Dangerous Machine Accident
How Can Employers Help Workers Avoid Power Tool Injuries?
Employers should take steps to avoid power tool accidents and keep employees informed about safety. The following are ways employers can help keep workers safe on the job:
Workers should be trained to use all power tools needed on the jobsite.
Power tools should be properly maintained and repaired if needed.
Work environments should be dry and safe.
All employees should have personal protective equipment (PPE). The OSHA recommends wearing gloves, eye protection, and other protective gear.
Workers should undergo refresher training courses and also be re-trained when upgraded power tools are purchased for the job.
What Can You Do to Prevent Power Tool Accidents?
If you often work with power tools, there are steps you can take to avoid an accident and injury, including:
Avoid slip and fall hazards. Workers should exercise caution when using power tools with cords.
Disconnect the tool from its power source. When you are carrying a power tool, it should be disconnected from its power source. You also should keep your fingers away from any switches that might accidentally turn on a power tool.
Keep tools powered only when ready to use. A power tool should only have its power source attached when you are ready to use it for work. When not in use, you should unplug it or detach a portable power source to disable the power tool.
Maintain your tools. It is important to keep power tools maintained and only use them for the purpose for which they are designed. Cutting blades should be sharp to prevent kickbacks. Drill bits and other attachments should be sharp so that they bite into the surface of whatever material you are using. Hydraulic tools should have good fluid.
The Dangers of Defective Power Tools
Like cars and other products, dangerous power tools can be recalled for a variety of reasons. Employers should pay close attention to recalls of defective power tools in order to prevent injuries to workers that can be avoided.
When a defective power tool causes an injury, the worker may have a third-party claim. If a manufacturer, distributor, or a retailer sells an item that is inherently flawed and dangerous, they may be held liable for resulting injuries from the defective product. A knowledgeable Cherry Hill Workers' Compensation lawyer can discuss liability and all possible claims.
New Jersey Power Tool Accident Lawyers Explain What Should You Do After a Power Tool Accident
If you have suffered a power tool injury, it is important to obtain medical treatment and notify your supervisor of the accident as soon as possible. You may have to see an employer-approved physician to treat your power tool injury.
When an employee is injured by a power tool while on the job, Workers' Compensation should cover the costs of injuries and a portion of lost wages. When Workers' Compensation is accepted and obtained, the employer at the workplace cannot be sued. However, workers maintain the right to sue third parties that may also be liable. An experienced Cherry Hill Workers' Compensation lawyer can help you determine if other parties might be liable for your power tool injury.
What Should You Do if Your Claim Is Denied?
Many workplace injuries are clear and easy to prove. In other cases, an employer or their Workers' Compensation insurer might argue that the injuries are not work-related. If your claim is denied, you can file an appeal. It is advisable that you do this with the assistance of an experienced Cherry Hill Workers' Compensation lawyer.
A skilled lawyer will guide you through the steps of the appeals process, know the paperwork that needs to be filed in a timely manner, and improve your chances of succeeding with your claim. Your lawyer will help you receive the entitled benefits you need and deserve.
Cherry Hill Workers' Compensation Lawyers at DiTomaso Law Fight for the Rights of Workers Who Have Been Injured in Power Tool Accidents
If you have a power tool injury from a workplace accident, speak with one of our experienced Cherry Hill Workers' Compensation lawyers at DiTomaso Law for legal help. Call us at 856-414-0010 or contact us online to schedule a free consultation. Located in Cherry Hill, New Jersey, we serve clients throughout South Jersey, including Mt. Holly, Camden County, and Vineland.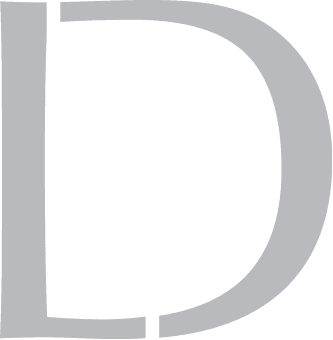 Get A 100% Free Case Evaluation
From A Top-Rated Personal Injury Attorney
$11.7M
Tractor-Trailer Accident
$1.5M
Drunk Driving Accident
$1.3M
Defective Machinery Accident
View All Case Results
"5 stars absolutely deserved here. If the need arises for legal representation again this is the only firm I will use. They handled every detail from insurance companies, doctors, and bills. I highly recommend Richard and his colleges and have to my friends and family."
See All Client Reviews