New Jersey Truck Driver Injury Lawyers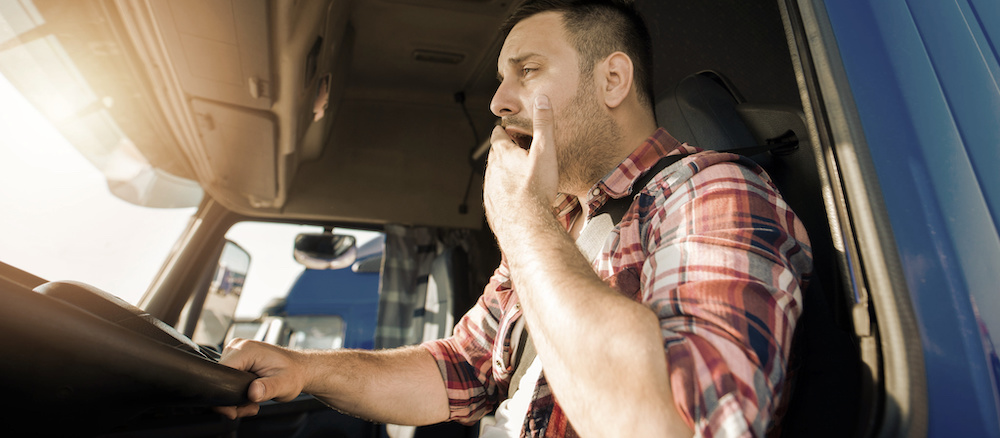 Trucker Injury Attorneys in Cherry Hill, NJ Helps Drivers Obtain the Financial Resources They Need After Being Hurt on the Job in Camden County, Gloucester County, Burlington County, and Throughout NJ
Although sitting behind the wheel can seem like a safe place to work, truck drivers face constant risks of being injured on the job. Whether from motor vehicle accidents or accidents involving cargo or equipment, truck drivers can suffer life-altering injuries. If you are a truck driver who was injured in the course of your work, you may have legal options to secure financial resources for your recovery. Turn to the New Jersey truck driver injury lawyers of DiTomaso Law to help you pursue your rights. Since 1995, our firm has aggressively fought for the interests of injured victims throughout New Jersey and the Delaware Valley. Let us work to secure your financial future so that you are not left devastated by a work-related injury. 
Reach out to DiTomaso Law today for a free initial case evaluation to discuss your legal options for financial recovery with our trucker injury attorneys in Cherry Hill, NJ. Let our firm advocate for your rights to compensation and justice for the injuries you suffered in the course of your employment. 
Common Injuries Suffered by Truck Drivers
Injuries frequently suffered by truckers in the course and scope of their work include:
Lacerations, abrasions, or degloving injuries
Dislocated joints
Repetitive stress injuries
Overexertion injuries
Broken bones
Ligament sprains
Muscle/tendon strains
Whiplash injuries
Nerve injury
Herniated disc injuries
Burns
Facial and head injuries
Vision or hearing loss
Crush injuries
Internal organ injury or internal bleeding
Spinal cord injuries and paralysis
Traumatic brain injuries
Amputation or limb loss
★★★★★
Rich DiTomaso was an excellent attorney. He was knowledgeable, thorough, and settled our case with a great result. We would highly recommend using this attorney.
★★★★★
Five stars absolutely deserved here. They handled every detail, from insurance companies to doctors and bills. I highly recommend Richard and his colleges.
★★★★★
Richard Ditomaso is an expert in his field. He goes above and beyond for his clients. If you're looking for a great lawyer, give this one a chance; you won't regret it. A+++
Legal Options Truckers Have for Obtaining Compensation For Work-Related Injuries
Truck drivers may have several options for securing financial resources to help during their recovery from injuries suffered on the job. First, truck drivers who are employed by their trucking companies may be entitled to file a claim for workers' compensation benefits, which may include:
Medical benefits – Workers' comp covers the cost of all medically necessary and reasonable treatment, rehabilitation, and pain management for work-related injuries
Temporary disability benefits – Provides reimbursement of up to 70 percent of pre-injury average weekly wages for days missed from work
Permanent partial disability benefits – If injuries result in a permanent impairment of a body part or bodily function that does not disable a trucker from all gainful employment, these benefits are available to provide compensation based on the type and degree of disability
Permanent total disability benefits – A trucker who remains unable to work after reaching maximum medical improvement of their injury or exhausting the maximum number of weeks for receiving temporary disability benefits can continue to receive partial wage replacement through permanent total disability so long as they remain unable to return to the workforce
However, truckers who are injured on the job due to the negligence of other third parties, such as being struck by a careless or reckless motorist, may have the right to file a third-party personal injury claim to obtain financial recovery for expenses and losses such as:
Medical bills and rehabilitation expenses
Long-term care expenses, including for home health services or nursing care
Lost wages or income if a trucker misses time from work while recovering from injuries
Lost future earning potential or job benefits if work injuries result in permanent disability
Physical pain 
Emotional distress
Reduced quality of life or life expectancy caused by injuries or illness
Dangerous Machine Accident
Turn to the New Jersey Truck Driver Injury Lawyers of DiTomaso Law to Advocate for Your Rights
At DiTomaso Law, our trucker injury attorneys in Cherry Hill, NJ, will not rest until we've secured the maximum compensation possible in your case. While you focus on your medical recovery, let our firm handle all the details of pursuing compensation and justice for you, including:
Securing evidence from the work accident, including police crash reports, incident reports, accident scene photos/videos, and eyewitnesses statements
Evaluating the facts of your case to identify potential options for compensation, including workers' comp and third-party personal injury claims
Keeping records of your ongoing expenses and losses, as well as working with expert witnesses to calculate future anticipated medical needs and losses
Identifying third parties who may have been at fault for causing the accident and your injuries
Vigorously working to secure the full scope of workers' comp benefits you are entitled to
Going to court in your workers' comp or personal injury claims to demand the best possible results for you in your case
Contact DiTomaso Law for a Free Claim Review with Our Trucker Injury Attorneys in Cherry Hill, NJ
Contact our firm today for a free, no-obligation consultation to learn more about the claims process from our New Jersey truck driver injury lawyers and to discuss how we can help you through the process of recovering from work injuries. Don't wait another day to begin pursuing the financial benefits and compensation that you may be entitled to. 
New Jersey Truck Driver Injury Lawyers Answer Frequently Asked Questions about Truck Driver Injuries in New Jersey
What is workers' compensation?
What is covered under workers' compensation?
What workers' compensation benefits are available?
What should I do after a work accident in order to pursue workers' compensation?
Can I sue an employer or another employee for my workplace accident?
How long do I have to file a claim after suffering an injury on the job?
If you are entitled to receive workers' compensation benefits, you must notify your employer of your work injury no later than 90 days after being hurt on the job. However, to maximize your benefits from the first date of your injury, you should provide notice to your employer as soon as possible. If you need to file a formal claim petition with the state workers' compensation division to obtain benefits from your employer, you have two years from the date of your work injury or the date you last received workers' compensation benefits to filing a petition. In addition, if you have a personal injury claim against a third party who caused your work injury, you must file a lawsuit in your claim within two years of the date of the accident.
Can I file a claim for workers' compensation benefits if I was contracted by my trucking company?
Only employees are eligible to receive workers' compensation benefits from an employer. If you were hired by a trucking company as an independent contractor, you may not be able to obtain workers' comp benefits. However, we can investigate your work circumstances to recover evidence showing that you were misclassified as an independent contractor. If you were hired as a contractor but should have been classified as an employee, you may have the right to receive workers' comp.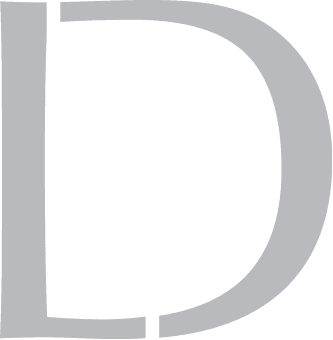 Get A 100% Free Case Evaluation
From A Top-Rated Personal Injury Attorney
$11.7M
Tractor-Trailer Accident
$1.5M
Drunk Driving Accident
$1.3M
Defective Machinery Accident
View All Case Results
"5 stars absolutely deserved here. If the need arises for legal representation again this is the only firm I will use. They handled every detail from insurance companies, doctors, and bills. I highly recommend Richard and his colleges and have to my friends and family."
See All Client Reviews