New Jersey Cancer Malpractice Lawyers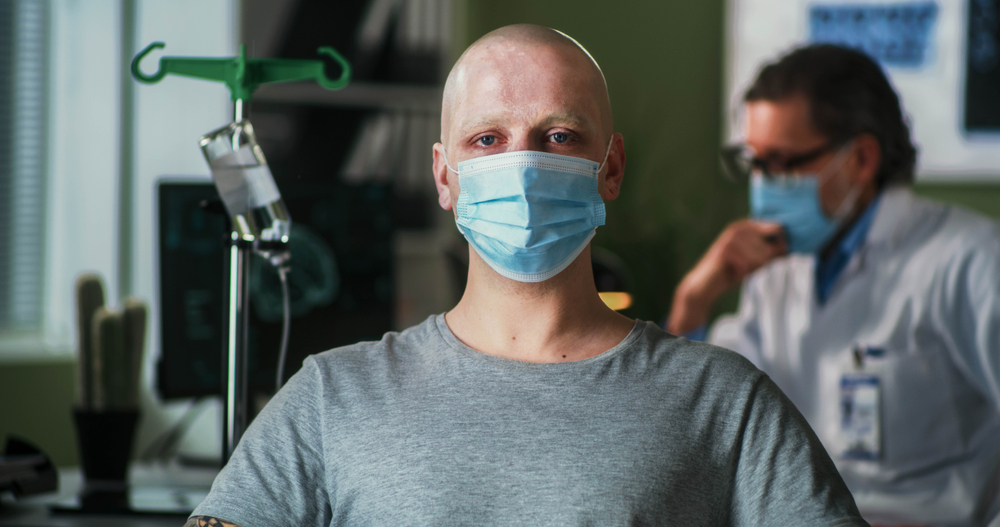 Cancer Misdiagnosis Attorneys in Cherry Hill, NJ Advocates for Clients Who Have Been Harmed by Delayed Diagnosis and Treatment in Camden County, Gloucester County, Burlington County, and Throughout NJ
A cancer diagnosis is one of the most devastating events that a person can experience in their life. Fortunately, most cancers can be effectively treated these days if caught at an early stage of the disease. However, a cancer misdiagnosis or delayed diagnosis can rob you of the opportunity for effective care and a favorable prognosis. If you have been the victim of cancer malpractice, you deserve to pursue financial compensation and accountability for the harm and loss that you have suffered due to the negligence of your healthcare providers. Turn to the New Jersey cancer malpractice lawyers of DiTomaso Law to help you seek justice.
For more than 25 years, our attorneys have advocated for the rights of victims who have been harmed by the carelessness and recklessness of others. Our founding attorney Richard DiTomaso, a Certified Civil Trial Attorney by the New Jersey Supreme Court, has seen firsthand the devastating effects of negligence, including crushing medical debt, lost income and earning capacity, and reduced quality of life. DiTomaso Law was founded to provide legal assistance and advocacy to people who have suffered through no fault of their own. Our legal team has over 80 years of combined legal experience and a proven track record of success that includes millions of dollars in compensation recovered for our clients in settlements and trial verdicts. 
Reach out to DiTomaso Law for a free initial claim review to speak with our cancer misdiagnosis attorneys in Cherry Hill, NJ, to learn more about your legal options for pursuing financial compensation and accountability after you have suffered harm due to a misdiagnosis and delayed treatment of your cancer. Let us fight to obtain justice for the harm and loss you have suffered due negligent treatment by your healthcare providers. 
Were You or a Loved One Injured By Medical Negligence and Now You Have Questions? We Can Help. Tell us What Happened.
Common Causes of Cancer Misdiagnosis
Some of the most frequent causes of cancer misdiagnosis include:
Taking an inadequate patient history
Performing an inadequate patient exam
Failure to include cancer in the differential diagnosis
Premature elimination of cancer from the differential diagnosis
Assuming that a more common condition is the correct diagnosis
Disregarding patient complaints and symptoms
Failure to order diagnostic testing
Errors in conducting diagnostic testing
Misinterpretation of test results
Failure to follow-up with a discharged patient
Failure to seek a second opinion or to consult with cancer specialists
Inadequate staffing leading to delays in care
★★★★★
Rich DiTomaso was an excellent attorney. He was knowledgeable, thorough, and settled our case with a great result. We would highly recommend using this attorney.
★★★★★
Five stars absolutely deserved here. They handled every detail, from insurance companies to doctors and bills. I highly recommend Richard and his colleges.
★★★★★
Richard Ditomaso is an expert in his field. He goes above and beyond for his clients. If you're looking for a great lawyer, give this one a chance; you won't regret it. A+++
Our New Jersey Cancer Malpractice Lawyers Pursue Full Financial Recovery for You
You have the best chance of recovery from cancer if the disease is diagnosed as early as possible. A misdiagnosis will delay you receiving treatment, potentially allowing your cancer to progress. After enough time, you may need more aggressive treatment for your cancer or you may lose the option for effective treatment. If you have suffered a cancer misdiagnosis, let our cancer misdiagnosis attorneys in Cherry Hill, NJ, fight to recover compensation for you that includes:
Costs of more aggressive or expensive treatment for a more advanced case of cancer
Costs of home health services or household services if you are impaired by your cancer and treatment
Additional lost wages/income for extra time missed from work due to a more aggressive case of cancer, or loss of earning capacity if you can no longer work
Additional physical pain and suffering
Loss of quality of life due to physical impairment that interferes with daily activities or due to reduced life expectancy
Dangerous Machine Accident
Turn to the Cancer Misdiagnosis Attorneys in Cherry Hill, NJ for Help in Pursuing Accountability and Justice from Your Medical Providers
A cancer misdiagnosis can deprive you of life-saving care. If you have been harmed due to the negligence of your medical providers, the New Jersey cancer misdiagnosis lawyers of DiTomaso Law will fight for your rights by:
Securing all relevant evidence in your case, such as medical records, provider notes, test results, and witness statements
Calculating your ongoing and future estimated expenses and losses to determine what compensation you are entitled to
Retaining top-ranked medical experts to persuasively argue for how you were harmed by a misdiagnosis of your cancer
Identifying the parties who should be held liable for your harm and losses
Aggressively pursuing maximum compensation for you, whether by obtaining a fair and full negotiated settlement or by taking your case to trial if litigation proves you the best option for securing a favorable result
Contact DiTomaso Law Today for a Free Case Evaluation to Learn More About Your Options from Our Cancer Misdiagnosis Attorneys in Cherry Hill, NJ
Contact our firm today for a free, no-obligation consultation to talk to our New Jersey cancer misdiagnosis lawyers about how our firm can assist you with pursuing a claim against your healthcare providers after you have suffered harm due to negligence that led to a cancer misdiagnosis and delayed treatment. 
New Jersey Cancer Malpractice Lawyers Answer Frequently Asked Questions about Cancer Misdiagnosis in New Jersey
 Who can be held liable for a cancer misdiagnosis?
While doctors are normally held liable for a cancer misdiagnosis, other healthcare professionals who may have liability for a misdiagnosis include nurses, nurse practitioners, physician's assistants, radiology technicians, and lab technicians. In addition, hospitals or medical practices may also have liability for the negligent errors of their employees.
What is the statute of limitations on a cancer misdiagnosis lawsuit?
New Jersey's statute of limitations on cancer misdiagnosis lawsuits requires you to file suit within the later of two years from the date that you received a misdiagnosis or two years from the date that you discovered that you suffered harm from a misdiagnosis. If you fail to timely file your lawsuit, your case can be permanently dismissed and you may lose your right to recover compensation. This makes it important to talk to a lawyer at DiTomaso Law as soon as possible to make sure that your claims are timely filed.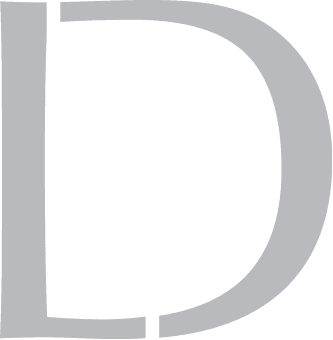 Get A 100% Free Case Evaluation
From A Top-Rated Personal Injury Attorney
$11.7M
Tractor-Trailer Accident
$1.5M
Drunk Driving Accident
$1.3M
Defective Machinery Accident
View All Case Results
"5 stars absolutely deserved here. If the need arises for legal representation again this is the only firm I will use. They handled every detail from insurance companies, doctors, and bills. I highly recommend Richard and his colleges and have to my friends and family."
See All Client Reviews