Deptford Township Workers' Compensation Lawyers
Workers' Comp Attorneys in Deptford Township, NJ Help Injured Workers in Gloucester County and Throughout New Jersey
Under New Jersey law, if you have experienced a job-related injury or occupational illness, you may be eligible for workers' compensation benefits. DiTomaso Law in Deptford Township is here to help you navigate the complex process of filing a claim to ensure you receive the compensation you are entitled to. Our team of Deptford Township workers' compensation lawyers has extensive experience representing clients in Deptford Township and throughout the State of New Jersey. We understand the challenges that come with workplace accidents and injuries, and we are prepared to help you every step of the way. Our mission is to protect the rights of injured workers and make sure that they receive the benefits they deserve.
What is Covered Under Workers' Compensation?
Workers' compensation is a crucial system that ensures the protection and well-being of employees in the workplace. It provides a safety net for workers who sustain injuries or develop occupational illnesses while performing their job duties. By offering a range of benefits, this insurance program aims to address the physical, emotional, and financial challenges that workers may face due to work-related incidents.
One of the primary benefits provided by workers' compensation is medical treatment coverage. When an employee is injured on the job, this coverage ensures that they receive the necessary medical care and treatment without incurring substantial expenses. From initial emergency services to follow-up appointments, surgeries, medications, rehabilitation, and therapy, the medical treatment coverage offers comprehensive support to injured workers throughout their recovery process.
Temporary disability benefits are another critical aspect of workers' compensation. In situations where the employee's injury or illness prevents them from returning to work temporarily, these benefits provide them with a portion of their regular wages. This financial support helps workers meet their daily expenses and maintain stability while they recover and regain their ability to work.
In cases where an injury or illness leads to permanent disability, workers' compensation offers permanent disability benefits. These benefits are designed to compensate employees for the lasting impact on their physical or mental abilities. The severity of the disability and its impact on the employee's earning capacity determines the amount and duration of the benefits. Such support can greatly assist injured workers in adjusting to their new circumstances and maintaining their quality of life.
Furthermore, workers' compensation includes lost wages compensation. When an injury or illness causes an employee to miss work, resulting in a loss of income, this benefit aims to provide financial relief. By reimbursing a portion of the employee's lost wages, workers' compensation helps alleviate the economic strain caused by the inability to work during the recovery period.
It is important to note that employers have a legal obligation to carry workers' compensation insurance. This requirement ensures that injured workers are protected and provided for, regardless of the financial condition of their employer. By mandating employers to carry this insurance, employees are assured of receiving the benefits they deserve if they experience work-related injuries or illnesses.
Types of Workers' Compensation Claims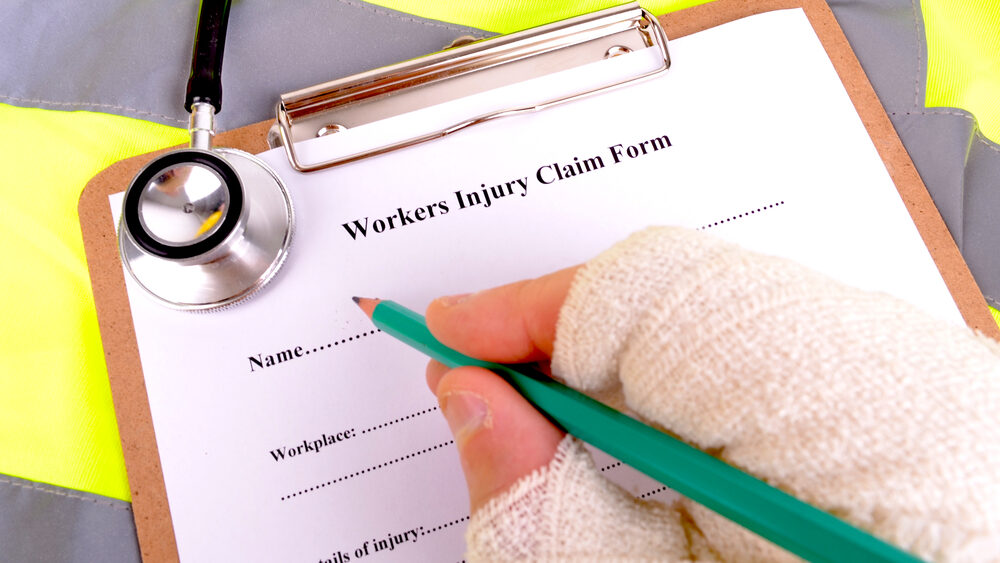 There are various types of work injury claims that may be covered under workers' compensation. Some of the most common types of workers' compensation claims include:
Slip and fall accidents
Occupational diseases
Toxic exposure
If you have suffered from any of these types of injuries, you may be entitled to workers' compensation benefits. Our experienced attorneys can help you navigate the complicated process of filing a claim and ensure that you receive the benefits you deserve.
About Workers' Compensation Accidents in Deptford Township, NJ
Deptford Township has a variety of employers, from retail stores to manufacturing facilities. With so many different types of businesses, workplace accidents can happen in many different ways. Whether you work in an office or on a construction site, you should be aware of your rights and the benefits available to you under workers' compensation law.
At DiTomaso Law, we have represented clients who have suffered from all types of work injuries, including slip and fall accidents, repetitive stress injuries, and vehicle accidents. We understand the unique challenges that come with each type of injury, and we are dedicated to helping our clients receive the compensation they deserve.
★★★★★
Rich DiTomaso was an excellent attorney. He was knowledgeable, thorough, and settled our case with a great result. We would highly recommend using this attorney.
★★★★★
Five stars absolutely deserved here. They handled every detail, from insurance companies to doctors and bills. I highly recommend Richard and his colleges.
★★★★★
Richard Ditomaso is an expert in his field. He goes above and beyond for his clients. If you're looking for a great lawyer, give this one a chance; you won't regret it. A+++
How a Deptford Township Workers' Compensation Lawyer from DiTomaso Law Can Help You
If you have been injured on the job, you may be unsure about what steps to take next. Our experienced attorneys can help you understand your legal rights and guide you through the workers' compensation process. We can assist you with:
Filing a claim
Obtaining medical treatment
Negotiating with insurance companies
Appealing a denial of benefits
Pursuing third-party liability claims if applicable
When you work with DiTomaso Law, you can trust that we will be there for you every step of the way. Our lawyers will fight to make sure that you receive the benefits you are entitled to and that your employer meets their responsibilities under workers' compensation law.
Contact DiTomaso Law for a Free Consultation with a Knowledgeable Attorney
If you have been injured on the job in Deptford Township or the surrounding areas, seeking the guidance of a skilled and knowledgeable workers' compensation attorney is crucial to protect your rights and ensure you receive the benefits you deserve. DiTomaso Law is a reputable law firm that specializes in workers' compensation cases, and we are here to provide you with the support and advocacy you need during this challenging time.
Our team of experienced attorneys understands the complexities of workers' compensation laws and the intricacies involved in navigating the claims process. We have a deep understanding of the rights and protections afforded to injured workers, and we are dedicated to fighting for their best interests.
Dangerous Machine Accident
About Deptford Township, NJ
Deptford Township is located in Gloucester County, New Jersey, and has a population of approximately 30,000 residents. The township is home to the Deptford Mall, one of the largest indoor shopping malls in the state, as well as a variety of other retail stores and restaurants.
In addition to its commercial offerings, Deptford Township is home to several parks and nature preserves, including the Almonesson Lake Park and the Tall Pines State Preserve. Residents and visitors can enjoy hiking, fishing, and other outdoor activities throughout the township.
Frequently Asked Questions About Workers' Compensation in Deptford Township, NJ
Do I have to prove that my employer was responsible for my injury in order to receive workers' compensation benefits?
Workers' compensation follows a "no-fault" principle, eliminating the need to prove employer responsibility for your injury. If you were injured on the job or have an occupational illness, you may qualify for workers' compensation benefits.
Can I sue my employer if I am receiving workers' compensation benefits?
In the majority of cases, you cannot sue your employer for damages if you are already receiving workers' compensation benefits. However, there may be exceptions where you can pursue a third-party liability claim if someone other than your employer is liable for your injury. Our attorneys are available to assist you in assessing your legal options and determining the viability of a third-party liability claim.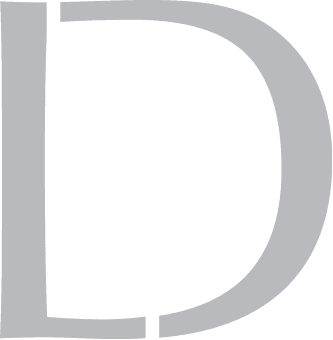 Get A 100% Free Case Evaluation
From A Top-Rated Personal Injury Attorney
$11.7M
Tractor-Trailer Accident
$1.5M
Drunk Driving Accident
$1.3M
Defective Machinery Accident
View All Case Results
"5 stars absolutely deserved here. If the need arises for legal representation again this is the only firm I will use. They handled every detail from insurance companies, doctors, and bills. I highly recommend Richard and his colleges and have to my friends and family."
See All Client Reviews