New Jersey Hazardous Material Accident Lawyers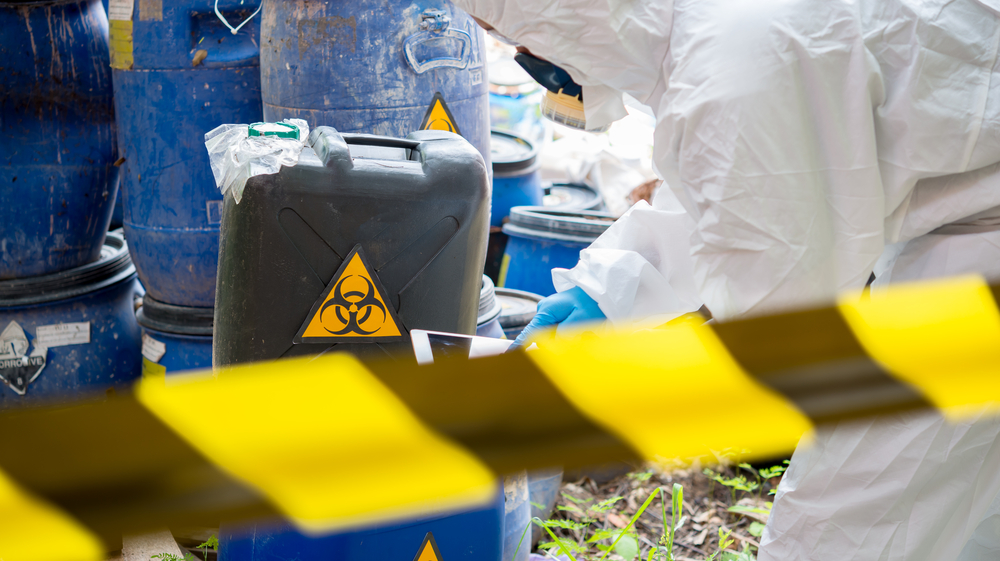 Toxic Exposure Injury Attorneys in Cherry Hill, NJ Seek Maximum Compensation for Clients Injured Due to Hazardous Conditions in Burlington County, Camden County, Cumberland County, and Throughout South Jersey
Every day, construction workers face a number of potentially hazardous situations as soon as they walk onto the construction site. Some of those hazards are obvious, such as the risk of falling from ladders or scaffolding, being struck by falling debris, or electrocuted by hanging wires, just to name a few. Hazardous chemicals, while less obvious, pose significant health threats, ranging from burns and respiratory problems to organ damage, neurological injuries and certain types of cancer. Our Team of experienced New Jersey hazardous material accident lawyers are dedicated in getting you or your loved ones the compensation they deserve. Call today for your free consultation.
The body absorbs toxic substances in different ways, depending on whether it is in the form of dust, fumes, gas or vapor. An employee can suffer injuries from toxic chemicals from skin contact, inhalation or breathing in fumes, or swallowing even a small amount of a hazardous chemical. Some of the more common injuries that can occur as a result of exposure to toxic chemicals include burns, rashes, throat and lung irritation, and nerve and neurological injuries. In extreme cases, people can suffer brain damage from things like industrial paint, which can give off such toxic fumes that a powerful ventilation system is required during its use.
The health problems that can stem from exposure to toxic materials can range from fairly mild to extremely serious. The resulting effects are categorized into two groups, common acute effects and common chronic effects. Examples of each include the following:
Were You or a Loved One Injured in an Accident and Now You Have Questions? We Can Help. Tell us What Happened.
Common Acute effects
Anaphylactic shock due to allergic reactions
Dermatitis
Corrosivity that burns or dissolves the skin
Lethal concentration
Metal fume fever, which happens when fine particles of zinc, magnesium and copper are inhaled
Skin irritations, rashes and dry skin
Common Chronic Effects
Asbestosis
Cancer
Cumulative hearing disorder
Mesothelioma
Occupational hearing loss
Silicosis
★★★★★
Rich DiTomaso was an excellent attorney. He was knowledgeable, thorough, and settled our case with a great result. We would highly recommend using this attorney.
★★★★★
Five stars absolutely deserved here. They handled every detail, from insurance companies to doctors and bills. I highly recommend Richard and his colleges.
★★★★★
Richard Ditomaso is an expert in his field. He goes above and beyond for his clients. If you're looking for a great lawyer, give this one a chance; you won't regret it. A+++
Toxic Exposure in Confined Spaces
Construction workers who spend a significant amount of time in confined spaces are exposed to even greater hazards, including the possibility of no oxygen, hazardous fumes from welding and electric shock. Depending on the situation, this can result in serious injuries, illness or death. When working in confined spaces, employees may encounter inherent and induced hazards.
Inherent hazards: These can be electrical, chemical or mechanical hazards associated with certain types of equipment and whether they are being used properly. These hazards typically cannot be avoided so it is crucial to initiate and implement hazard control methods.
Induced hazards: These result from incorrect decision or actions that take place during the construction process.
Dangerous Machine Accident
New Jersey Hazardous Material Accident Lawyers Provide Examples of Hazardous Agents
The Occupational Safety and Health Administration (OSHA) publishes guidelines on chemical handling, chemical storage and chemical exposure. Following are examples of hazardous welding agents that can cause serious health risks to construction workers.
Cadmium: Used as a rust-preventative coating on steel. Acute exposure can cause severe lung irritation, pulmonary edema and death. Long-term exposure can lead to emphysema and kidney damage. According to OSHA estimates, approximately 7,000 employees in the construction industry have been exposed to cadmium.
Carbon monoxide: Formed by the incomplete combustion of various fuels. Welding operations that use carbon dioxide as the inert gas shield may produce hazardous levels of carbon monoxide in poorly ventilated areas.
Chlorinated Hydrocarbon Solvents: Used in degreasing and other cleaning operations. Decomposed vapors can form highly toxic vapors.
Iron Oxide: Used as an alloying element in the manufacture of steel. The Primary acute effect is irritation of nasal passages, throat and lungs.
Lead: Welding and cutting of lead alloys can produce lead oxide fumes. Inhalation and ingestion can cause lead poisoning, which affects the brain, central nervous system, circulatory system, reproductive system, kidneys and muscles.
Mercury: Used to coat metals to prevent rust and inhibit foliage growth. Exposure can produce stomach pain, diarrhea, kidney damage and respiratory failure. Long-term exposure can lead to tremors, emotional instability and hearing damage.
Nitrogen Oxides: These agents are produced by gas metal arc welding, gas tungsten arc welding and plasma arc cutting. High concentrations can cause shortness of breath, chest pain and fluid in the lungs.
Ozone: Ozone is produced by ultraviolet light from the arc. Ozone is a highly active form of oxygen that can cause irritation to all mucous membranes and can have long-term effects on the lungs.
Phosgene: Formed by decomposed chlorinated hydrocarbon solvents by ultraviolet radiation. It reacts with the moisture in the lungs to produce hydrogen chloride, which destroys lung tissue.
Zinc: Used in the manufacture of brass, galvanized metals and other alloys. Exposure can cause metal fume fever.
Philadelphia Construction Accident Lawyers at DiTomaso Law Represent Workers Exposed to Hazardous and Toxic Materials
If you or someone you love has been exposed to hazardous, toxic material at a construction site and have experienced serious health issues, contact our Philadelphia construction accident lawyers at DiTomaso Law. We will pursue the maximum financial compensation for your injuries. For a confidential consultation, call us today at 215-426-4493 or contact us online. We serve clients in Philadelphia, Southern Pennsylvania and South Jersey.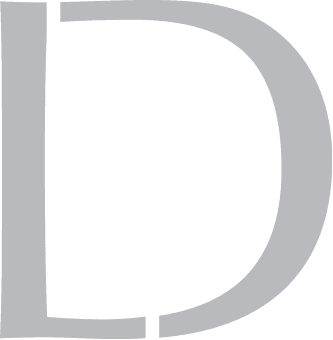 Get A 100% Free Case Evaluation
From A Top-Rated Personal Injury Attorney
$11.7M
Tractor-Trailer Accident
$1.5M
Drunk Driving Accident
$1.3M
Defective Machinery Accident
View All Case Results
"5 stars absolutely deserved here. If the need arises for legal representation again this is the only firm I will use. They handled every detail from insurance companies, doctors, and bills. I highly recommend Richard and his colleges and have to my friends and family."
See All Client Reviews