New Jersey Brain Injury Lawyers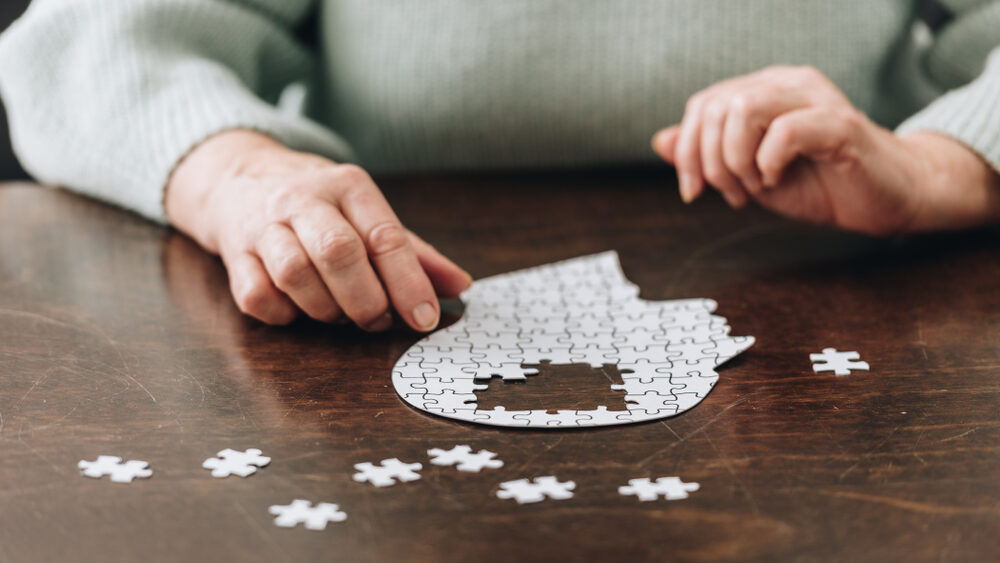 Traumatic Brain Injury Attorneys in Cherry Hill, NJ Pursue the Financial Resources Needed by Clients Facing Long-Term Consequences of Brain Injuries in Burlington County, Camden County, Cumberland County, and Throughout South Jersey
A person may be left with a catastrophic injury after a serious accident. One major injury is a debilitating brain injury, which may be more common than one might think. According to the Centers for Disease Control and Prevention (CDC), nearly 2.5 million people suffer from catastrophic brain injuries every year. A violent impact on the brain will more than likely cause permanent damage. Since most catastrophic brain injuries are lifelong, a victim should obtain legal representation. The skilled New Jersey brain injury lawyers at DiTomaso Law will fight for our clients so they can get the money they deserve for their medical bills and other losses.
Were You or a Loved One Injured in an Accident and Now You Have Questions? We Can Help. Tell us What Happened.
What Causes Traumatic Brain Injuries?
Immense impact can cause a traumatic brain injury (TBI). In some cases, an object can pierce through the skull and cause a TBI. It is important to identify what causes TBIs in order to lessen one's chances of getting one. Some typical causes of TBIs include the following:
Motor Vehicle Accidents: Motor vehicle accidents are the second leading cause of TBIs. In a car accident or truck accident, a victim may suffer an extreme blow to the head because of an object in the vehicle or from flying debris. A TBI can happen when a person is in a head-on collision or side-impact accident. Head trauma can lead to bruising, swelling, and even brain damage in severe cases.
Workplace Accidents: There are approximately 1,200 fatal work-related TBIs each year in the United States, according to the CDC. Among those that are the most affected by fatal TBIs are construction workers. Car accidents, falls, and being hit by objects contribute to a large portion of these fatal accidents.
Slip and Fall Accidents: A person can fall from a great distance and sustain a TBI. The CDC reports that slip and fall accidents are the leading cause of TBIs. The most common occurrences of falling accidents involve ladders, large buildings, and staircases.
★★★★★
Rich DiTomaso was an excellent attorney. He was knowledgeable, thorough, and settled our case with a great result. We would highly recommend using this attorney.
★★★★★
Five stars absolutely deserved here. They handled every detail, from insurance companies to doctors and bills. I highly recommend Richard and his colleges.
★★★★★
Richard Ditomaso is an expert in his field. He goes above and beyond for his clients. If you're looking for a great lawyer, give this one a chance; you won't regret it. A+++
What are Common Types of Brain Injuries?
Brain injuries are mainly classified into four categories:
Concussion: A concussion occurs from shaking, a blow to the head, or a sudden movement.
Contusion: This is a bruise on the brain that is caused by leaking blood vessels. A brain contusion is usually caused by a forceful impact to the head.
Penetrating Injuries: This is when an object pierces through the skull and damages the brain.
Anoxic Brain Injuries: This type of brain injury happens when an injury prevents the brain from getting oxygen.
Some atypical brain injuries include the following:
Diffuse Axonal Injuries: Similar to a concussion, this injury is caused by intense shaking, causing tears.
Hypoxic Brain Injuries: This is when the brain receives minimal oxygen because of the injury.
Second Impact Syndrome (SIS): This is a recurrent brain injury that is often more destructive than the first. For example, if one hits their head after they are already recouping from a brain injury, it can worsen the damage.
Additionally, there are three different levels of severity for catastrophic brain injuries. The different levels are as follows:
Mild: A mild TBI can usually be treated by over-the-counter drugs, and the patient needs to be closely monitored by a medical professional. Passing out is a typical sign of a mild TBI.
Moderate: Loss of consciousness is linked to a moderate brain injury. However, unlike a mild TBI, a moderate TBI can cause the victim to be unconscious for hours. Confusion is also common, which can last for weeks.
Severe: Generally, penetrating injuries cause severe TBIs. This type of injury can be permanent or fatal.
New Jersey Brain Injury Lawyers Help Identify Standard Brain Injury Symptoms
Every injury case is different because the severity depends on the location of the damage. Some symptoms may not show up until later. However, with most catastrophic brain injuries, there are distinctive signs, such as:
Short-term or long-term memory loss
Balance and speech issues
Coma
Inability to see or hear
Changes in mood or anxiety and depression
Seizures
Brain fog
Headaches
Nausea and vomiting
Extreme fatigue
Sensitivity to light and sound
If one is experiencing any severe symptoms, they should go to the doctor as soon as possible. Even if an accident is minor, it is important to get a check-up by a physician. In some cases, an injury may have a latency period or worsen over time. To avoid legal and medical complications, an accident victim should get an immediate medical evaluation by a professional.
Dangerous Machine Accident
Complications of Brain Injuries
If one does not receive quick medical treatment, complications can quickly arise. The more severe the brain injury is, the more extreme the complications will be. Age, overall health, and even gender can make victims more vulnerable to medical difficulties. Complications of catastrophic brain injuries involve these issues:
Altered Consciousness: Consciousness involves a person's responsiveness and awareness. A comatose or vegetative state, being in and out of consciousness, and even brain death can happen if a brain injury is severe and it is left untreated.
Physical Problems: A person is more susceptible to certain health issues if they are suffering from a brain injury. Infections, seizures, fluid buildup, blood vessel damage, headaches, and vertigo are common indicators of a complicated brain injury.
Mental Conditions: Memory loss, decline in intellect, communication issues, and behavioral changes are linked to catastrophic brain injuries. These problems are often permanent.
Disease: For unknown reasons, brain injuries are linked to various degenerative brain diseases. A person with a brain injury may develop Alzheimer's disease, Parkinson's disease, or even dementia.
How are Brain Injuries Diagnosed and Treated?
A medical professional needs to quickly evaluate and determine a victim's diagnosis, since brain injuries can rapidly worsen. A doctor will diagnose a brain injury by issuing scans, such as a CT scan or MRI. Additionally, a licensed doctor may use the Glasgow Coma Scale. The Glasgow Coma Scale determines the patient's level of consciousness. Another clinical technique is to insert a probe through the skull to evaluate the damage and pressure in the brain.
Depending on the severity, there are different treatment options that are available. Less severe injuries can be treated with over-the-counter medications. Catastrophic brain injuries, on the other hand, require more intense treatment methods. Anti-seizure drugs, coma-inducing medicines, diuretics, surgeries, rehabilitative therapies, and support groups are meant to help catastrophic brain injury victims.
How Can a Lawyer Help Me with My Brain Injury Case?
A car accident victim can file a personal injury lawsuit against an at-fault party in special circumstances in New Jersey. In order to qualify for compensation, an injury must be catastrophic. Since New Jersey is a choice no-fault insurance state, a basic policyholder must meet a threshold before suing the responsible driver. A victim can file a lawsuit against the at-fault driver only if their injury is catastrophic. Some qualifications include the following:
Permanent injuries
Amputations
Significant disfigurement or scarring
Loss of fetus
The comparative negligence rule also applies in New Jersey, which means that if a person is more than 50 percent responsible for the accident, their percentage of fault will lessen or eliminate the available compensation. Since the state follows strict laws, it is wise for a victim to speak to a lawyer who can advocate on their behalf. A victim may be able to collect the following awards for a catastrophic brain injury:
Home and work accommodations
Hospital care
Physical, vocational, and occupational rehabilitation
Lifelong medical treatments
Reconstructive surgeries
Compensation for lost wages
Pain and suffering damages
Punitive damages in severe cases
New Jersey Brain Injury Lawyers at DiTomaso Law Help Clients with Life-Altering Brain Injuries
Catastrophic injuries encompasses various severe injuries. One of the most damaging is a brain injury. If you are suffering from a brain injury and need help with medical bills and other financial losses, one of our dedicated New Jersey brain injury lawyers at DiTomaso Law can help. We will help you secure the compensation you deserve. Complete our online form or call us at 856-414-0010 for a free consultation. Located in Philadelphia and Cherry Hill, New Jersey, we assist clients throughout southeastern Pennsylvania and South Jersey, including Mt. Holly, Camden County, and Vineland.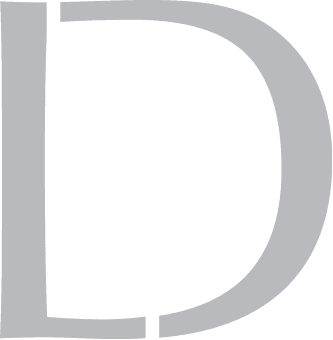 Get A 100% Free Case Evaluation
From A Top-Rated Personal Injury Attorney
$11.7M
Tractor-Trailer Accident
$1.5M
Drunk Driving Accident
$1.3M
Defective Machinery Accident
View All Case Results
"5 stars absolutely deserved here. If the need arises for legal representation again this is the only firm I will use. They handled every detail from insurance companies, doctors, and bills. I highly recommend Richard and his colleges and have to my friends and family."
See All Client Reviews