Workers' Compensation FAQs
Contact The Experienced New Jersey Workers' Compensation Lawyers at DiTomaso Law Today if You Have Questions About Your Workmans Comp. Claim in South Jersey
Workers' Compensation benefits provide compensation for the costs related to work-related injuries. When an employee gets hurt on the job, Workers' Compensation benefits will cover a portion of lost wages, as well as coverage for emergency room visits, hospitalization, surgery, medical testing, cognitive and physical therapy, and prescription medications that are necessary for the worker to recover and return to work. In cases of permanent disability, Workers' Compensation benefits can provide much-needed financial income. Review the following Workers' Compensation FAQs to familiarize yourself further with the process. Do you have some workers' compensation questions related to a workers' compensation claim of your own? If so, contact the trusted New Jersey workers' compensation lawyers at DiTomaso Law for a free consultation about your case today at 856-414-0010.
What Injuries are Covered Under Workers' Compensation?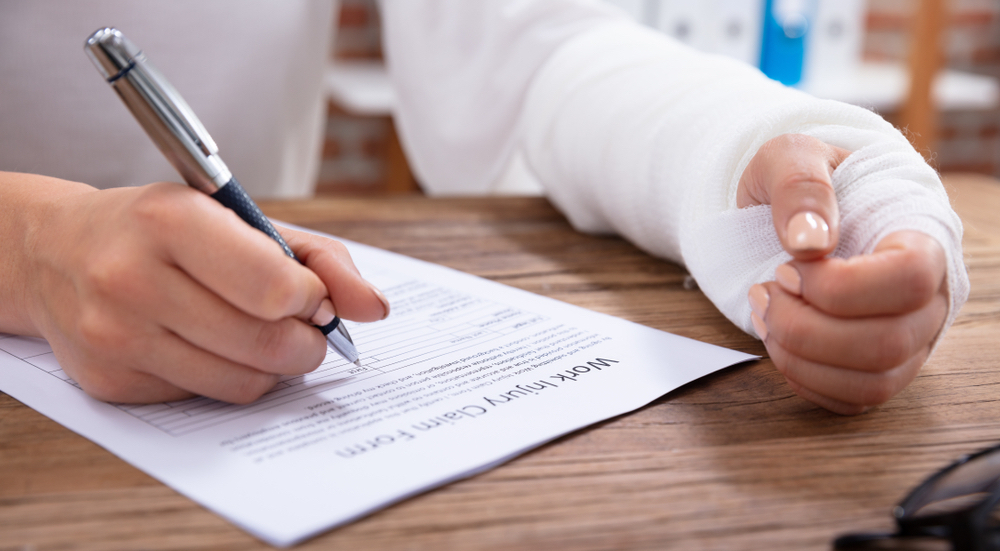 When an employee is injured on the job, or if they contract a work-related illness, Workers' Compensation benefits are available. Common injuries and illnesses include:
Head and Neck Injuries
Traumatic Brain Injuries (TBI)
Back Injuries
Broken Bones
Burns
Paralysis
Amputation
Hearing Loss
Blindness
Torn Muscles, Tendons, and Ligaments
Repetitive Stress Injuries, such as Carpal Tunnel Syndrome
Nerve Injuries
Degenerative Joints
Severe Cuts and Lacerations
Mesothelioma
Cancer
Respiratory Illness
★★★★★
Rich DiTomaso was an excellent attorney. He was knowledgeable, thorough, and settled our case with a great result. We would highly recommend using this attorney.
★★★★★
Five stars absolutely deserved here. They handled every detail, from insurance companies to doctors and bills. I highly recommend Richard and his colleges.
★★★★★
Richard Ditomaso is an expert in his field. He goes above and beyond for his clients. If you're looking for a great lawyer, give this one a chance; you won't regret it. A+++
What If My Workplace Injury Was My Fault?
The New Jersey Workers' Compensation Act provides Workers' Compensation benefits to injured workers, regardless of who is to blame for the accident. Even when a worker is partially to blame for the incident, Workers' Compensation benefits apply as long as the accident is work-related. Only in certain circumstances will "fault" affect a claim, such as if the worker was intoxicated when they were injured on the job.
It is not uncommon for benefits to be initially denied, but working with an experienced Cherry Hill Workers' Compensation lawyer can ensure you correctly appeal the denial.
Dangerous Machine Accident
What If My Work Accident Was My Employer's or Co-Worker's Fault?
What If My Workers' Compensation Claim is Denied?
Workers' Compensation benefits can be initially denied, but injured workers have the right to appeal. It is always a good decision to consult with an experienced Cherry Hill Workers' Compensation lawyer if your benefits have been denied.
There are strict deadlines and statute of limitation stipulations connected to the appeals process. A judge will decide whether to reverse the denial of benefits or uphold the denial. Working with a lawyer can ensure that these important deadlines are met and that the evidence presented to the judge shows just cause for the right to claim compensation.
How Do I File a Workers' Compensation Claim?
The process of filing a Workers' Compensation claim should begin the moment a workplace accident or occupational illness occurs. Medical intervention is the priority in all cases, but as soon as the injured worker is stable, the accident must be reported to the supervisor, manager, or employer. Corporate policies should outline the process for reporting injuries and illnesses, so it is imperative that workers know the corporate reporting procedure before an injury occurs.
Once the injury or illness is reported, the employer's insurance carrier will then review the details of the report and issue or deny benefits. Once Workers' Compensation benefits are approved, the injured employee will see an employer-approved doctor who will assess the nature and extent of the worker's injuries and determine a treatment plan.
Workers' Compensation benefits will pay partial wages to employees that are out of work for more than a week due to their injury. They will also cover all medical costs involved in treating the injury.
In some cases, a worker may have the right to sue a third party that may be liable for the workplace accident. For example, a worker that is injured due to a scaffolding collapse accident may be entitled to file a claim against the manufacturer. An experienced Cherry Hill Workers' Compensation lawyer can advise on the potential for additional compensation.
Are Workers' Compensation Benefits Taxable?
Currently, neither the New Jersey Division of Taxation nor the Internal Revenue Service (IRS) taxes medical or disability benefits received through Workers' Compensation.
However, if an employee has specific questions about Workers' Compensation benefits and taxation, it is advisable for the employee to consult with an experienced Workers' Compensation Lawyer.
I Was Terminated From My Job While Out With an Injury. Is That Permissible?
If an employee's workplace injury or illness prevents them from performing their job duties, the employer is legally allowed to terminate their employment. New Jersey law does provide for restoration to an employee's former position and payment of lost wages; however, they must be able to perform the essential duties of that position to be eligible for any remedy under the Workers' Compensation statute.
New Jersey's Workers' Compensation statute only prohibits the termination of an employee in retaliation for filing a Workers' Compensation claim or for testifying at a Workers' Compensation hearing. If an employee feels they were terminated for those reasons, an option is to file a discrimination complaint against the employer.
If the employer's actions are not based on an employee's efforts to secure Workers' Compensation benefits, but because of the employee's disabling condition, the best recourse may be to claim a violation of the Americans with Disabilities Act (ADA). Under the ADA, an employer is required to provide reasonable accommodations to qualified disabled workers. Because every person's circumstances are unique and the laws are complicated, it is highly recommended to consult a knowledgeable attorney.
Is an Employee Required to Use All of Their Sick or Annual Leave Before They Are Entitled to Receive Workers' Compensation Benefits?
An employer is not allowed to require an employee to exhaust all accrued sick and annual leave before being entitled to receive Workers' Compensation benefits. This rule applies even if the employee elects to take leave pursuant to the Family and Medical Leave Act (FMLA).
Can I Get Workers' Compensation if I Get COVID-19 at Work?
It is possible to receive Workers' Compensation benefits for work-related COVID-19. However, depending on the type of work, it can be difficult for employees to prove they contracted the COVID-19 virus because of workplace exposure. For infectious diseases, it typically must be demonstrated that the nature of a particular job put the worker at a higher risk compared to the general public or other workers. In addition, evidence is usually needed to show the employee was actually exposed to the virus at work.
Does Workers' Compensation Cover a Workplace Death?
A surviving spouse's compensation is 50 percent of the deceased employee's pay at the time of death if the death was due to a work-related injury or disease. If there are children also eligible for benefits, the widow or widower is entitled to 45 percent of the deceased worker's pay, and each child is entitled to 15 percent.
If there is no spouse and children are the sole survivors, 40 percent is paid for the first child and 15 percent for each additional child.
Other family members such as dependent parents, brothers, sisters, grandparents, and grandchildren may also be entitled to benefits. The total amount of compensation received by a family may not exceed 75 percent of the deceased employee's pay or the pay of the highest step for GS-15 of the General Schedule. GS-15 is a paygrade in the federal General Schedule payscale. There are exceptions if an amount over 75 percent is created by authorized cost-of-living increases.
Compensation to surviving spouses benefits terminate upon their remarriage or death. However, if the remarriage takes place after the age of 55 years old, the benefits to a surviving spouse will continue. Workers' Compensation benefits to surviving children, brothers, sisters, and grandchildren terminate when they reach the age of 18 unless the dependent is incapable of self-support or continues to be a full-time student at an accredited institution. In those cases, the benefits will continue until the dependent reaches the age of 23 or has completed four years of continued education.
New Jersey Workers' Compensation Lawyers at DiTomaso Law Help Injured Workers Claim the Benefits They Deserve
After reviewing these Workers' Compensation FAQs, if you or someone you know has suffered a workplace accident, or if you have been diagnosed with a work-related illness, the Cherry Hill Workers' Compensation lawyers at DiTomaso Law can help. Call us at 856-414-0010 or contact us online to schedule a free consultation today. Located in Cherry Hill, New Jersey, we serve clients throughout South Jersey, including Mt. Holly and Camden County.
Frequently Asked Questions About Workers Compensation in New Jersey
What is workers' compensation?
What is covered under workers' compensation?
What workers' compensation benefits are available?
What should I do after a work accident in order to pursue workers' compensation?
Can I sue an employer or another employee for my workplace accident?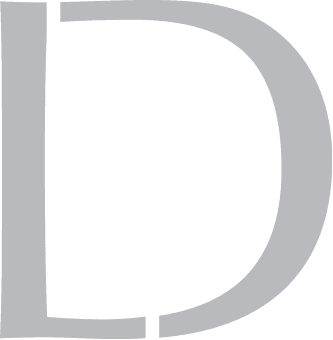 Get A 100% Free Case Evaluation
From A Top-Rated Personal Injury Attorney
$11.7M
Tractor-Trailer Accident
$1.5M
Drunk Driving Accident
$1.3M
Defective Machinery Accident
View All Case Results
"5 stars absolutely deserved here. If the need arises for legal representation again this is the only firm I will use. They handled every detail from insurance companies, doctors, and bills. I highly recommend Richard and his colleges and have to my friends and family."
See All Client Reviews