New Jersey Denied Workers' Compensation Claim Lawyers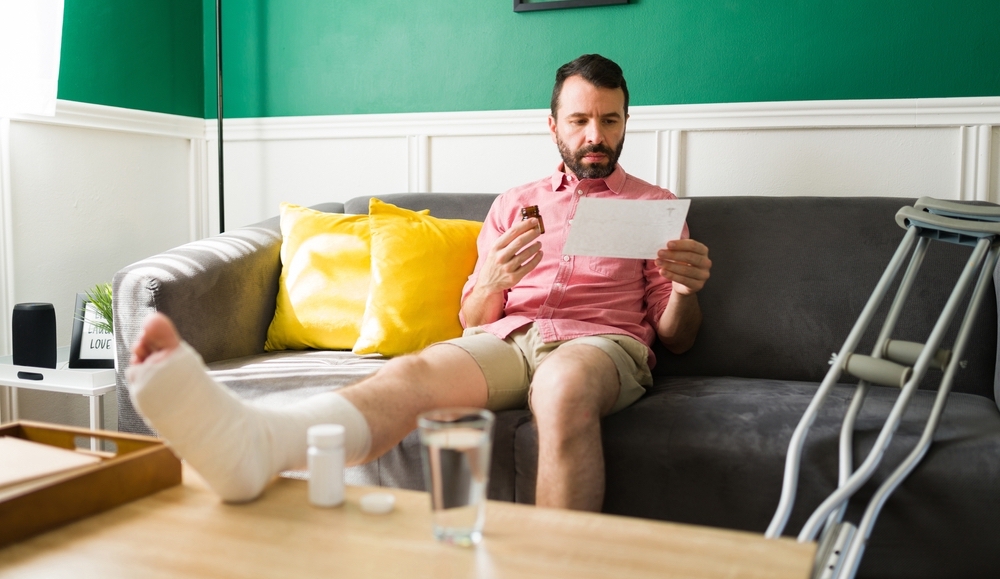 Denied Claims Attorneys in Cherry Hill, NJ Advocates for Clients Denied Benefits for a Work Injury or Occupational Illness in Burlington County, Camden County, Cumberland County, and Throughout South Jersey
If you are hurt at work or develop an occupational illness, Workers' Compensation can help you recover your financial losses. Workers' Compensation is a no-fault insurance program, so when your claim is denied, it may come as a shock to learn you will not be receiving the benefits you were expecting. Contact our New Jersey denied workers' compensation claim lawyers today at 856-414-0010 and get a free consultation with our denied claims attorneys in Cherry Hill, NJ at DiTomaso Law.
There are a variety of reasons why your workers' compensation claim might be denied. There are several legitimate reasons that have to do with legal deadlines. However, there are other explanations that are not as legitimate. Some businesses and insurance companies will attempt to avoid paying out your claim.
Fortunately, there is a process in place that will help protect you from such violations. To better understand what legal options are available to you and to help you avoid any issues, you should reach out to a Cherry Hill Workers' Compensation lawyer if your claim has been denied.
Why Do I Need Workers' Compensation Benefits?
Accidents can happen in the workplace regardless of the type of environment. While most people associate workplace accidents with warehouses or construction sites, they can occur in offices as well. You can sustain a workplace injury in any work setting. However, you do not need to be involved in a serious accident to suffer an injury at work. 
An injury could result from sitting improperly at a desk or engaging in the same repetitive action over the course of weeks, months, or even years. It is also possible for you to contract an illness while at work because of exposure to a harmless chemical or another toxic that causes long-term medical problems.
When injuries or illnesses occur, you may find yourself having an influx of new medical bills. However, you may be unable to return to work, leading to a decline in your income. Fortunately, New Jersey requires that most employers carry Workers' Compensation insurance to protect workers.
This no-fault insurance entitles you to compensation to recoup losses you are experiencing due to your injury or illness and will replenish a portion of lost wages. It is a no-fault insurance program, meaning that negligence does not have to be involved for you to be able to collect compensation for your injury.
★★★★★
Rich DiTomaso was an excellent attorney. He was knowledgeable, thorough, and settled our case with a great result. We would highly recommend using this attorney.
★★★★★
Five stars absolutely deserved here. They handled every detail, from insurance companies to doctors and bills. I highly recommend Richard and his colleges.
★★★★★
Richard Ditomaso is an expert in his field. He goes above and beyond for his clients. If you're looking for a great lawyer, give this one a chance; you won't regret it. A+++
What Are the Different Types of Workers' Compensation Benefits?
Workers' Compensation benefits include:
Medical expenses:

Any medical treatment you require because of your injury is covered under Workers' Compensation. That includes all doctor visits, treatments, surgeries, rehabilitation, and tests. It is imperative that you keep all bills and notes to file along with your claim. 

Temporary disability benefits:

These are paid if your work injury prevents you from returning to work for more than seven days. There are two different types of temporary disability benefits: temporary total disability (TTD) and temporary partial disability (TPD).

Permanent partial disability benefits:

If your injury causes a permanent disability, you may be eligible for these benefits. To receive these benefits, the worker has a disability but is able to work in a limited capacity.

Permanent total disability benefits:

These benefits are available if your injury is so severe that you are permanently incapacitated and cannot return to work. These benefits are paid up to 70 percent of your average weekly wage for a total of 450 weeks. If you can prove that you are still unable to earn a living, your benefits can continue. Weekly benefits cannot be greater than 75 percent of the average weekly wage that is paid statewide.

Death benefits:

In some cases, a worker might pass away in a fatal work accident due to their injuries. When this happens, Workers' Compensation will pay a specific amount to the surviving family members. The amount for one dependent is about 50 percent of the deceased worker's salary. The amount increases five percent for each dependent and up to 70 percent of the deceased worker's wages for a maximum of 450 weeks from the date of death.
Why Might My Workers' Compensation Claim Be Denied?
While most injuries are covered under Workers' Compensation benefits, there are deadlines for filing a claim. If you are injured in a workplace accident, you should inform your employer immediately. In New Jersey, the window for reporting an injury is 90 days. After this, you lose your right to Workers' Compensation benefits. 
Other common reasons why your Workers' Compensation claim might be denied include: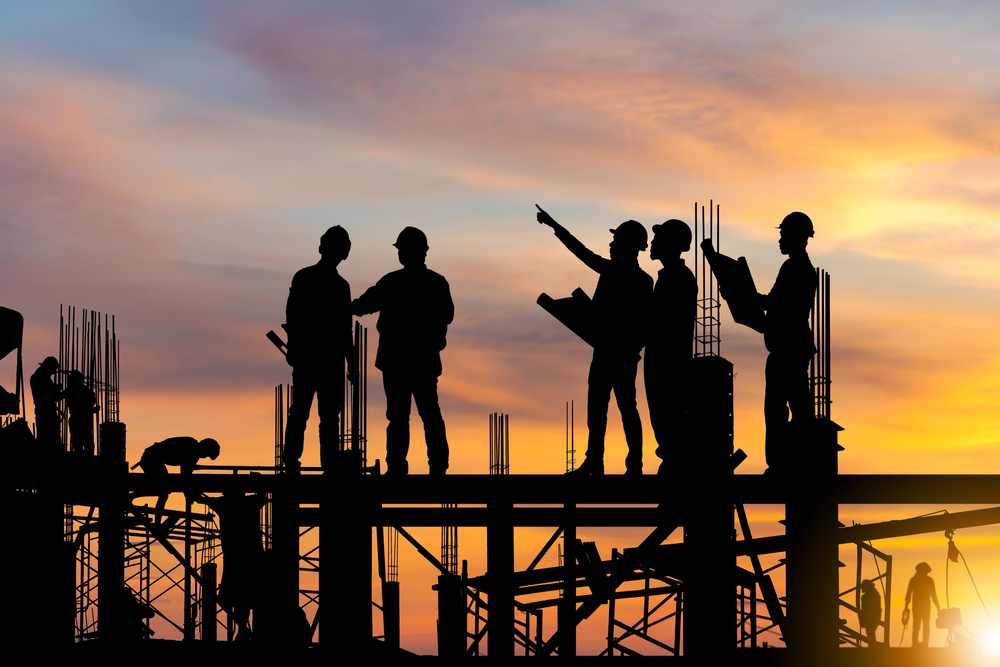 Under the influence: If your injury occurred because you were under the influence of drugs or alcohol at the time of the accident, your claim can be denied.
Horseplay: Reckless behavior such as horseplay with coworkers is grounds for denial.
No protection: You failed to properly protect yourself because you did not use your employer-provided personal protective equipment (PPE), even after being told it is essential for your safety.
Violating workplace policy: When you engage in activities not within the scope and course of your employment and you are injured, your claim can be denied. For instance, if you were using a machine at work for personal reasons and were injured, that could be grounds for you not to receive benefits.
Minor injury: Your company or their insurance determines that your injury is not severe enough to prevent you from doing your work.
Unnecessary and unrelated medical care: It is decided that the medical care that you are seeking reimbursement for is unnecessary and unrelated to your workplace injury.
When your claim is denied, you have a right to appeal the denial. An experienced Workers' Compensation lawyer can evaluate the reason for the denial and help you with your appeal.
Dangerous Machine Accident
New Jersey Denied Workers' Compensation Claim Lawyers Explain What You Should Do if Your Claim Is Denied
In New Jersey, there are two appeal processes: informal hearing and formal hearing. The informal hearing is a quicker route to appeal the denial of your claim. After submitting your completed application to the Division of Workers' Compensation, you will receive a written notice of the date and time of your first hearing. 
More than one hearing may be necessary to allow you, your lawyer, and the insurance company to gather and present the issues involved in your case. After assessing everything, the judge will make a recommendation for settling the dispute, which may be rejected by either side. If you do not agree with the recommendation, you may request a formal hearing.
To request a formal hearing, you must submit a Claim Petition to the Division of Workers' Compensation within two years of the date of your injury or the last date you received compensation from the insurance company. The time is calculated from whichever date is later. A petition relating to an occupational illness must be filed no later than two years from the date you were first aware of your illness. It is important to note that filing for an informal hearing does not interrupt the running of the two-year statute of limitations.
Formal hearings are typically scheduled around six months after your petition is received. Like a trial, both sides may present evidence and witnesses to support their case. The judge will issue a written decision that could include specific benefits. If the judge does not find the case in your favor, you can appeal the decision in the New Jersey Appellate Division of the Superior Court.
What if the Insurance Offers Me a Settlement?
Many times, after you appeal a denial by your company or their insurance, they will come back to you with a settlement offer. You should understand that you are under no obligation to accept this offer. Oftentimes, this offer will be for less than the full amount you are seeking.
Before deciding on whether to pass on a settlement offer or take it, you should consult with a Workers' Compensation lawyer who can advise you on the best strategy. If your appeal might be unsuccessful, it might make sense to accept the offer.
Why Will I Need a Lawyer to Appeal My Case?
While you can appeal a denied Workers' Compensation claim on your own, an experienced lawyer will know how to file the proper forms by their deadlines, gather evidence, and interview witnesses to support your claim. Instead of having to deal with the insurance company, your lawyer can manage those communications, as well as represent you at the hearings so you to concentrate on your recovery.
It can be a stressful time to deal with an appeal, particularly if you are trying to recover from an injury. Your lawyer can handle much of the work while you focus on your recuperation. 
A lawyer can be helpful throughout the appeals process. They can advise you on the likelihood of success and advise you on whether it is prudent to continue with your appeal or not. In addition, if you go through the appeals process and find you must appeal a decision made during a formal hearing to the New Jersey Appellate Division of the Superior Court, you will want to have a lawyer on your side.
Cases heard at this level tend to be highly technical and can involve complicated legal issues. A lawyer will be able to manage these situations and nuances while ensuring that your rights and interests are protected.
What Are My Options if My Appeal Is Denied?
If your Workers' Compensation claim has been denied and that decision was upheld throughout the appeals process, you still have other options to recoup the losses that you sustained. While you will not be able to file a claim against your employer, you still have the option to file a claim if a third party holds some liability for your accident. 
Some possible third parties include:
Engineers, designers, manufacturers, marketers, distributors and sellers of defective tools, machinery, and equipment.

Property site owners.

Property maintenance companies.

Drivers of cars or trucks.

Manufacturers, designers, and marketers of defective automobile components.
There are certain benefits and drawbacks to a third-party liability claim as opposed to a Workers' Compensation claim. It is a longer road to reach a settlement in a third-party liability case. 
You will have to prove the person you are filing a claim against held a certain level of responsibility for maintaining certain conditions and they failed to do that, which directly lead to your accident and your injury. A Workers' Compensation claim does not require having to prove much about your accident except the fact that it occurred under certain circumstances. 
However, one benefit with a third-party claim is you can seek more compensation for your injury than you can under a Workers' Compensation claim. While both compensate you fully for medical expenses, only a third-party suit will provide you full compensation to recoup your lost salary.
In addition, other benefits that you can obtain through a third-party case include:
Lost earning potential:

You will be able to seek additional funds to compensate you for the money you would have earned had it not been for your accident. 

Pain and suffering:

Pain and suffering damages are not available under Workers' Compensation.

Mental anguish:

As with pain and suffering, you might also have a difficult time returning to work due to the mental and emotional trauma you sustained from the accident. 
If you are unclear on whether you can file a third-party liability claim, speak with a Workers' Compensation lawyer who will examine your case and advise you on how to proceed.
When Should I Hire a Lawyer for My Case?
The earlier you have a lawyer, the better. Even if you do not believe that your Workers' Compensation claim will be denied, nothing is guaranteed. If your benefits are denied, your Workers' Compensation lawyer will be able to respond quickly.
Cherry Hill Workers' Compensation Lawyers at DiTomaso Law Will Stand Up for You if Your Claim Has Been Denied
You need a lawyer on your side when your Workers' Compensation claim has been denied. Our Cherry Hill Workers' Compensation lawyers at DiTomaso Law can represent you and fight to get you the results you deserve. Call us at 856-414-0010 or contact us online to schedule a free consultation. Located in Cherry Hill, New Jersey, we serve clients throughout South Jersey, Mt. Holly, Camden County, and Vineland. 
Frequently Asked Questions About Denied Claims in New Jersey
What is workers' compensation?
What is covered under workers' compensation?
What workers' compensation benefits are available?
What should I do after a work accident in order to pursue workers' compensation?
Can I sue an employer or another employee for my workplace accident?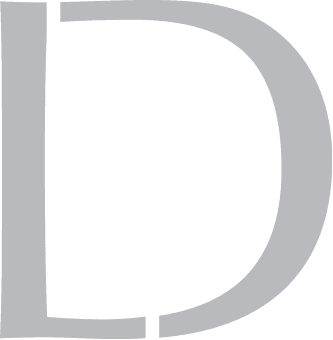 Get A 100% Free Case Evaluation
From A Top-Rated Personal Injury Attorney
$11.7M
Tractor-Trailer Accident
$1.5M
Drunk Driving Accident
$1.3M
Defective Machinery Accident
View All Case Results
"5 stars absolutely deserved here. If the need arises for legal representation again this is the only firm I will use. They handled every detail from insurance companies, doctors, and bills. I highly recommend Richard and his colleges and have to my friends and family."
See All Client Reviews