West Deptford Township Workers' Compensation Lawyers
Workers Comp Attorneys in West Deptford Township, NJ Secure Compensation for Victims of Work Accidents in Gloucester County and Throughout New Jersey
If you've suffered an injury while at work, it's crucial to have a team of experienced Deptford Township workers' compensation lawyers that can help ensure you get the justice and compensation you deserve. At DiTomaso Law, we understand the complexities of NJ workers' compensation law and are dedicated to fighting for our client's rights.
Our team of highly experienced workers comp attorneys in West Deptford Township, NJ understands that workplace accidents and occupational injuries can cause significant physical, emotional, and financial strain for victims. That's why we offer personalized legal advice to ensure that all clients receive maximum workers' compensation benefits. 
What Is Covered Under Workers' Compensation?
Workplace accidents or injuries may occur at any time—regardless of industry type or safety protocols in place. When such acts result in injuries or illnesses for the employee involved, they are entitled to file work injury claims with their employer to access medical treatment coverage as well as lost wages compensation through temporary disability benefits until they recover.
Permanent disability benefits are available if results show long-term incapacity after maximum medical improvement is reached. Additionally, employers also must carry out return-to-work programs designed by treating physicians for employees who lost significant capabilities due to a work-related ordeal returning them back to touch with their former mobility levels.
Employer Responsibilities in the Workplace
They should have proper policies highlighting responsibilities towards employees during a workplace accident regardless of fault level like creating a safe working environment alongside ensuring all affected personnel receives necessary timely medical treatment within diagnose periods established by nj workers' compensation law.
Third-party liability claims against other parties involved are an extension of compensation during situations where injured individuals contract diseases or suffer harm from third-party agents – colleagues excluded; this leads directly into our next section discussing different types of worker's compensation claims under which these incidents fall under:
Types of Worker's Compensation Claims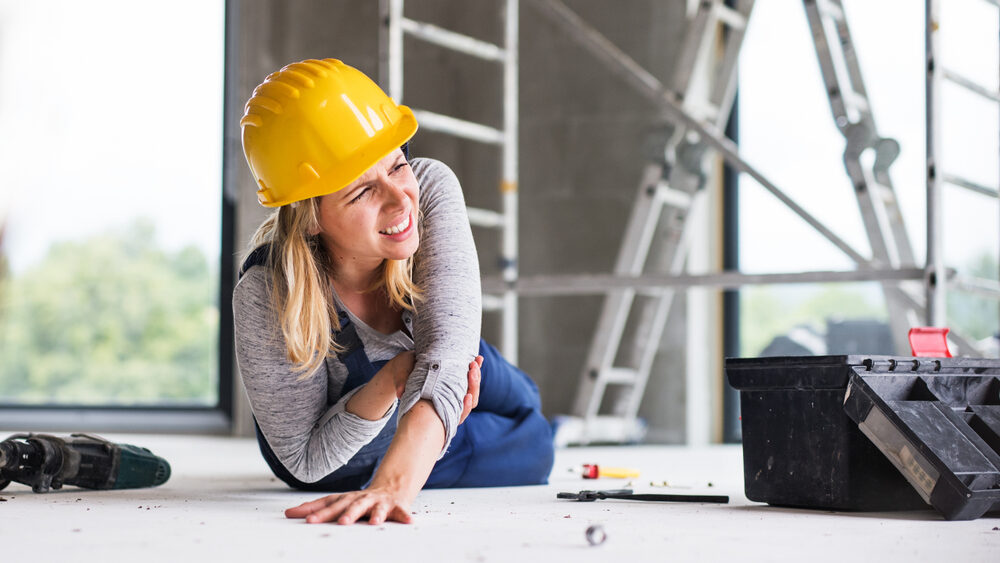 Worker's compensation claims encompass a wide range of injuries and conditions that can occur in the workplace, providing crucial benefits and support to affected employees. Here are some expanded details on different types of worker's compensation claims:
Occupational Injuries: Occupational injuries are among the most common types of worker's compensation claims. These injuries often result from prolonged exposure to specific work-related factors, such as poor posture, repetitive motions, or harmful substances. For example, workers who spend long hours at a computer may develop conditions like carpal tunnel syndrome or back pain due to ergonomic issues. Occupational injuries can also include conditions like hearing loss from constant exposure to loud noise or respiratory ailments caused by inhaling hazardous materials.
Specific Injuries: Specific injuries refer to accidents or traumas that occur in the workplace, typically resulting from a single incident or event. Examples of specific injuries include falls from heights, slip and trip accidents, being struck by objects, or accidents involving machinery or equipment misuse. These injuries can lead to fractures, lacerations, head trauma, or other severe physical harm. Worker's compensation benefits cover medical treatment, rehabilitation, and other necessary support for employees affected by specific injuries.
Illnesses Caused by Extreme Conditions: Worker's compensation also addresses illnesses that arise from extreme or unsafe working conditions. These conditions can include exposure to excessive heat or cold, toxic substances, or other environmental hazards present within the workplace. Workers exposed to extreme temperatures may experience heatstroke, hypothermia, or related cardiovascular issues. Additionally, individuals working in industries involving chemicals, pollutants, or hazardous materials may develop respiratory problems, skin conditions, or even long-term illnesses like cancer. Worker's compensation benefits provide medical coverage, treatment, and compensation for workers affected by these illnesses.
It's important to remember that worker's compensation laws and regulations may vary by jurisdiction, so it is advisable to consult with an experienced worker's compensation attorney or review the specific laws in your area to understand the full scope of available benefits for different types of claims.
★★★★★
Rich DiTomaso was an excellent attorney. He was knowledgeable, thorough, and settled our case with a great result. We would highly recommend using this attorney.
★★★★★
Five stars absolutely deserved here. They handled every detail, from insurance companies to doctors and bills. I highly recommend Richard and his colleges.
★★★★★
Richard Ditomaso is an expert in his field. He goes above and beyond for his clients. If you're looking for a great lawyer, give this one a chance; you won't regret it. A+++
About Workers' Compensation Accidents in West Deptford Township, NJ
The residents of West Deptford Township face similar mishaps daily across diverse industries ranging from construction work to retail and agriculture. These incidents do not discriminate between physical ability precisely why consulting DiTomaso Law's Worker Compensation lawyer's team would provide those affected access to sound legal guidance through their ordeal for accountability and compensation purposes possible with NJ workers' compensation law.
How a West Deptford Township Point Workers' Compensation Lawyer Can Help You
When faced with a workers' compensation claim in West Deptford Township, partnering with a skilled workers' compensation lawyer can greatly enhance your chances of securing the maximum compensation you deserve. At DiTomaso Law, our dedicated team of lawyers possesses extensive experience in this area of law and is committed to advocating for our clients' rights and interests. Here's how our West Deptford Township workers' compensation lawyers can assist you:
Maximizing Compensation: Our lawyers will work diligently to ensure that you receive the maximum compensation available for your injuries. We have a deep understanding of the NJ workers' compensation law and will leverage our expertise to build a strong case on your behalf. By closely collaborating with medical professionals involved in your treatment, we will ensure that you have timely access to the most effective treatments prescribed under the law to aid in your recovery and overall well-being.
Assistance with Alternative Insurance Coverage: In some situations, alternative insurance coverage funds may become depleted, leaving workers in need of provisional assistance. Our lawyers can help navigate these complex situations by exploring additional sources of coverage or seeking the necessary approvals to secure the financial support you require during this challenging time.
Mediation and Settlement Agreements: If settlement agreements arise during the workers' compensation process, our lawyers will skillfully represent your interests and negotiate on your behalf. We understand the intricacies of settlement negotiations and will work to achieve the best possible outcome for you, ensuring that your rights and entitlements are protected.
Strategic Legal Advice: Our experienced team can provide sound legal advice on whether pursuing cases outside of the standard workers' compensation system may lead to better solutions for your specific circumstances. We will carefully analyze your situation, consider any potential third-party liability claims, and advise you on the best course of action to maximize your compensation and overall recovery.
By entrusting your workers' compensation case to our West Deptford Township lawyers, you can benefit from our comprehensive legal knowledge, attention to detail, and unwavering dedication to pursuing the best possible outcome for your claim. We will stand by your side, providing guidance, support, and fierce advocacy throughout the entire process.    
Dangerous Machine Accident
Reach Out to DiTomaso Law For Your Free Consultation With a Skilled West Deptford Lawyer
If you have sustained a work-related injury and require assistance in understanding your rights under the workers' compensation laws of New Jersey, we encourage you to reach out to DiTomaso Law. Our dedicated team of legal professionals is here to provide you with personalized solutions tailored to your specific needs. 
When reaching out to us, it is helpful to attach copies of all relevant medical records related to your injury. This will enable our team to gain a comprehensive understanding of your situation and provide you with the most accurate and effective legal guidance possible. By providing these documents upfront, we can expedite the process and ensure that we are equipped with all the necessary information to advocate for your rights.
At DiTomaso Law, we prioritize your well-being and strive to secure the compensation and benefits you are entitled to under New Jersey's workers' compensation laws. We understand the complexities of these laws and will work tirelessly to protect your interests and ensure that you receive the support you deserve. Contact us today to schedule a consultation and take the first step toward obtaining the legal assistance you need.
About West Deptford Township, NJ
West Deptford Township is one beautiful suburban/mixed rural industrial community featuring top landmarks like Gloucester County Dream Park and Highway Theater Company making it a convenient location for families looking for a lifestyle outside of the urban life within New Jersey state. Residents here work in multiple fields ranging from construction to farming, retail service, and shipping industries.
Frequently Asked Questions About Workers' Compensation in West Deptford Township, NJ
What should I do if I'm injured on the job?
You must report your injury to your employer right away. Get medical attention and contact DiTomaso Law as soon as possible so we can start working on your case.
Can I receive benefits if I wasn't hurt at work but have developed an illness over time due to my job?
Yes. If you developed an occupational injury or illness because of exposure or other unsafe conditions at work, please contact DiTomaso Law today to discuss your potential case with our workers' compensation lawyers.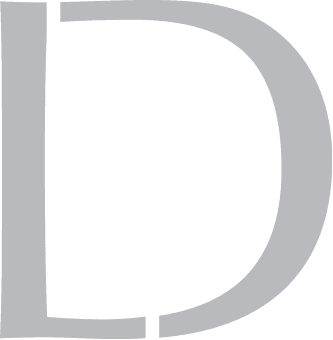 Get A 100% Free Case Evaluation
From A Top-Rated Personal Injury Attorney
$11.7M
Tractor-Trailer Accident
$1.5M
Drunk Driving Accident
$1.3M
Defective Machinery Accident
View All Case Results
"5 stars absolutely deserved here. If the need arises for legal representation again this is the only firm I will use. They handled every detail from insurance companies, doctors, and bills. I highly recommend Richard and his colleges and have to my friends and family."
See All Client Reviews