New Jersey Electrocution Injury Lawyers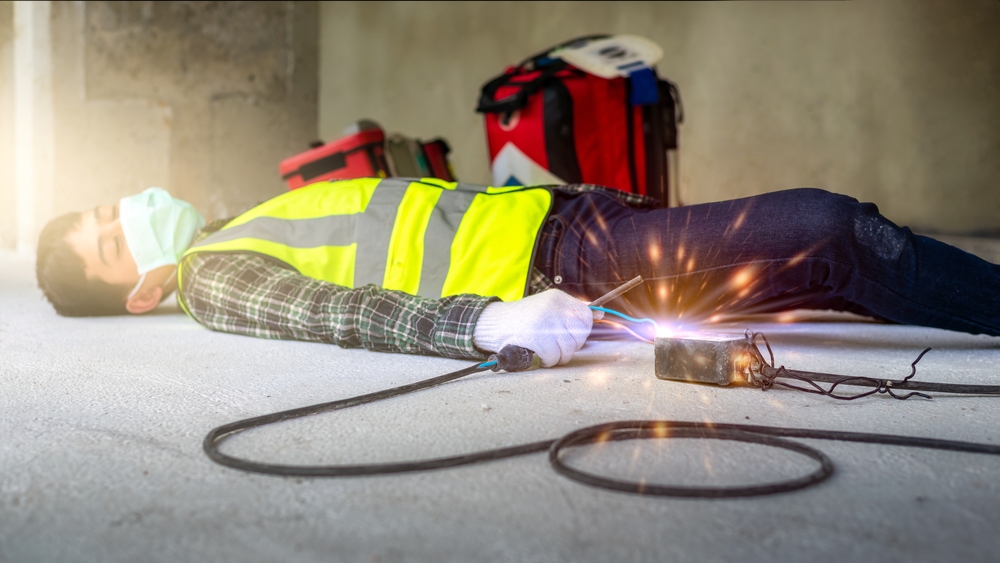 Power Line Injury Attorneys in Cherry Hill, NJ Handle Workplace and Personal Injury Cases in Burlington County, Camden County, Cumberland County, and Throughout South Jersey
The U.S. Bureau of Labor Statistics shows that approximately 30,000 injuries and 150 fatal electrocution accidents occur every year. Seven children are treated every day for shocks after touching household sockets. Electrocutions are not limited to industrial currents. Fourteen percent of electrocutions are caused by low-grade or residential currents. Even though this is a small number compared to the number of people who work with electricity every day, workers getting hurt or dying on the job should not be seen as acceptable. Learning about the causes of accidents, common injuries caused by electricity, and how to reduce the risk for workers will help companies and employees operate more safely. If you or a loved one have been injured in an electrocution accident, contact one of our New Jersey electrocution injury lawyers today at 856-414-0010 and get a free consultation with our power line injury attorneys in Cherry Hill, NJ at DiTomaso Law.
New Jersey Electrocution Injury Lawyers Review What Causes Electrocution Accidents?
Electrocution accidents are caused by a variety of factors. Working with electricity is dangerous, and workers should be extremely careful. Even if the worker is not an electrical contractor or technician, they should be aware of the most common causes of electrocution to stay out of harm's way. Common causes of electrocution accidents include:
Improper wiring
Temporary wiring
Overloaded circuits
Ground faults
Power lines
Exposed wiring
Electrocutions can occur around power lines because these lines are extremely dangerous. Touching an overhead power line is not advisable, and underground power lines could be clipped by machinery workers are handling. A hanging power line is also live, and workers should not try to move or touch it. Report downed lines to the local power company.
Temporary wiring for machines or appliances likely has exposed pieces, or it may not be grounded properly. Workers should be incredibly careful if they believe temporary wiring has been used. This might occur when workers are renovating a home or building that was not repaired properly.
Overloaded circuits can electrocute workers at any time, and they should use surge protectors instead of trying to fit a multi-plug plate to a circuit or outlet. Do not plug into a circuit or outlet that appears to be overloaded, and do not force a plug into a socket that is either blocked or sparking. Overloads might also include large appliances that have been wired to the wrong outlet. This is why items like the furnace, washing machine, dryer, stove, and dishwasher have dedicated circuits
If workers are not careful around electricity, they could become part of a circuit. Electricity needs somewhere to go, and the human body is a particularly good conductor. Do not touch or go near any exposed wires. Ground faults can be stopped by safeguards built into power tools or machines, but a strong electrical current could break through those safeguards.
Additionally, improper wiring can cause damage in any space. Every machine needs a certain amount of current to operate properly. If workers use too much or too little, the wiring could overload, spark, and even electrocute a worker. Building sites, renovations, and other contracting jobs must be managed by a trained and experienced crew. If workers do not know what to look out for, they could be electrocuted.
★★★★★
Rich DiTomaso was an excellent attorney. He was knowledgeable, thorough, and settled our case with a great result. We would highly recommend using this attorney.
★★★★★
Five stars absolutely deserved here. They handled every detail, from insurance companies to doctors and bills. I highly recommend Richard and his colleges.
★★★★★
Richard Ditomaso is an expert in his field. He goes above and beyond for his clients. If you're looking for a great lawyer, give this one a chance; you won't regret it. A+++
What Injuries are Caused in Electrocution Accidents?
Electrocution can cause a range of workplace injuries that workers should be aware of. These injuries may cause lifelong health problems. Workers should report all injuries and ensure that they are offered coverage for medical care through their employer's Workers' Compensation insurance. Common electrocution injuries include:
Muscular or joint injuries
Unconsciousness
Internal injuries
Coronary arrest or coronary conditions
Amputation
Death
Our team of New Jersey electrocution injury lawyers strongly advises anyone who has been injured by electricity at work to seek immediate medical attention. Anything greater than a spark should be treated by EMTs, who will likely take the worker to the nearest hospital. As such, a company should have a policy in place that calls for immediate medical attention for anything greater than a tiny spark or cut. Workers may also experience back injuries or brain and head injuries if the electrocution causes them to fall.
Dangerous Machine Accident
How Can I Prevent an Electrocution Accident?
Preventing electrocution injuries is important for both employees and employers. Workers need to know how protect themselves at work, and employers should actively work to make the workplace safer. Workers should:
Be taught how to use all machinery and equipment on the worksite
Be aware of live circuits that may be present around the worksite that day
Avoid water and puddles at all costs
Avoid touching anything before inspection
Wear protective boots and gloves whenever possible
Employers must work just as hard to prevent electrocution accidents. Business managers, foremen, and corporations should:
Hire only trained workers for each project
Offer supplemental training to every employee to avoid workplace accidents
Ground and guard every piece of machinery or circuit on a worksite
Avoid power lines whenever possible
Offer protective gear to all employees
Traditional construction and contracting employees are not certified electricians, but they should be taught how to avoid electricity and handle it properly. The bulk of the electrical work on the site should be completed by a licensed electrician, and the employees should never be asked to work around puddles, near power lines, or near open circuits.
Power tool accidents occur on worksites because of lack of training and proper wiring. Workers should be trained on each new tool, and not agree to use power tools until properly trained. Workers should also be retrained if new machinery is brought on-site simply because updated tools work differently than older tools. Employers should provide their employees with protective equipment and enact policies that govern how circuits will be grounded or how exposed wiring will be guarded. Guarding and grounding is a simple way to avoid electrocutions, according to the Occupational Safety and Health Administration.
Worksites should also be managed and built according to local building codes. If a worksite is not up to code, alert a manager as soon as possible. Everyone's life could be at risk if the site is not managed properly. If an employer retaliates because an employee reported a problem, reach out to an experienced lawyer immediately.
Workers should be provided with protective boots, clothing, gloves, hardhats, and goggles. These items ensure that employees are less likely to be injured, and the employer should carry Workers' Compensation insurance that pays for any injuries on the job. In like manner, employees should not work in dangerous conditions, such as rainstorms, snowstorms, under heavy winds, or when inclement weather is impending.
Who is Responsible for Electrocution Accidents?
While injured workers can recover benefits for their work injuries due to the Workers' Compensation no-fault system, third-party vendors may be held liable for contributing to the worker's injuries. Guilty parties may include:
The manufacturer of a defective product
The contractor or building site owner
Public entities, such as the power company
Workers should report their injuries immediately and retain an attorney who will investigate their claim.
New Jersey Electrocution Accident Lawyers at DiTomaso Law Represent Workers Injured in Electrocution Accidents
If you were injured in an electrocution accident at work, the New Jersey Electrocution Accident Lawyers at DiTomaso Law can help. We will review your case and obtain the benefits you rightfully deserve for your injuries. Call us at 856-414-0010 or contact us online for a free consultation. Located in Cherry Hill, New Jersey, we serve injured workers throughout South Jersey, including Mt. Holly, Camden County, and Vineland.
New Jersey Electrocution Injury Lawyers Answer Frequently Asked Questions
What is workers' compensation?
What is covered under workers' compensation?
What workers' compensation benefits are available?
What should I do after a work accident in order to pursue workers' compensation?
Can I sue an employer or another employee for my workplace accident?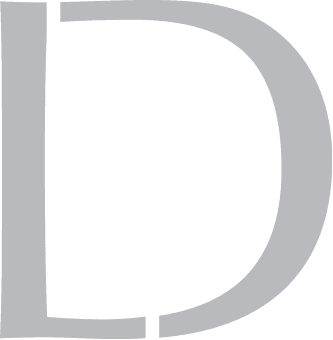 Get A 100% Free Case Evaluation
From A Top-Rated Personal Injury Attorney
$11.7M
Tractor-Trailer Accident
$1.5M
Drunk Driving Accident
$1.3M
Defective Machinery Accident
View All Case Results
"5 stars absolutely deserved here. If the need arises for legal representation again this is the only firm I will use. They handled every detail from insurance companies, doctors, and bills. I highly recommend Richard and his colleges and have to my friends and family."
See All Client Reviews