Winslow Township Workers' Compensation Lawyers
Workers Comp Attorneys in Winslow Township, NJ Fight for the Rights Of Workers Injured on the Job in Camden County and Throughout New Jersey
If you have been injured at your workplace, you may be entitled to workers' compensation benefits under New Jersey law. DiTomaso Law is a team of experienced Winslow Township workers' compensation lawyers, who provide comprehensive legal representation for work injury claims. Our attorneys have a deep understanding of NJ workers' compensation law and can help you navigate the complex process of filing a claim and obtaining the benefits you deserve.
What Is Covered Under Workers' Compensation?
Workers' compensation benefits play a crucial role in supporting employees who experience work-related injuries or illnesses. These benefits, governed by the NJ workers' compensation law, aim to provide financial assistance and medical care to ensure a worker's well-being and recovery. Let's explore in more detail the various benefits covered under workers' compensation:
Medical Treatment Coverage: One of the primary benefits of workers' compensation is the coverage of all necessary medical treatment related to the work injury. This includes doctor's visits, hospitalization, surgeries, prescription medications, rehabilitation, and any other medical services required for your recovery.
Lost Wages Compensation: If your work injury causes you to miss work temporarily, you may be entitled to receive temporary disability benefits. These benefits help replace a portion of your lost wages during your recovery period. The amount you receive is typically a percentage of your average weekly wage before the injury, subject to specific limits set by the workers' compensation law.
Permanent Disability Benefits: In cases where a work injury results in permanent disability or significant impairment, you may be eligible for permanent disability benefits. These benefits provide compensation for the ongoing impact of the injury on your ability to work and earn a living. The severity and nature of the disability determine the amount and duration of these benefits.
Employer Responsibilities: Under the NJ workers' compensation law, employers have specific responsibilities. They are required to carry workers' compensation insurance to cover their employees in the event of work-related injuries. Employers must also provide necessary medical treatment promptly and report all workplace accidents resulting in injury to their respective insurance carriers.
Return-to-Work Programs: If you have received medical clearance to return to work but are unable to perform your regular job duties due to your injury, your employer may offer return-to-work programs. These programs aim to facilitate your transition back to the workplace by providing modified work duties, accommodations, or a phased return schedule. They help ensure your smooth reintegration into the workforce while considering your medical condition and limitations.
It is essential to understand that workers' compensation benefits are specific to each case, and eligibility is determined by various factors, including the severity of the injury, medical evidence, and the impact on your ability to work. Consulting with an experienced workers' compensation lawyer can help you navigate the complexities of the claims process and maximize the benefits you are entitled to receive.
Types of Workers' Compensation Claims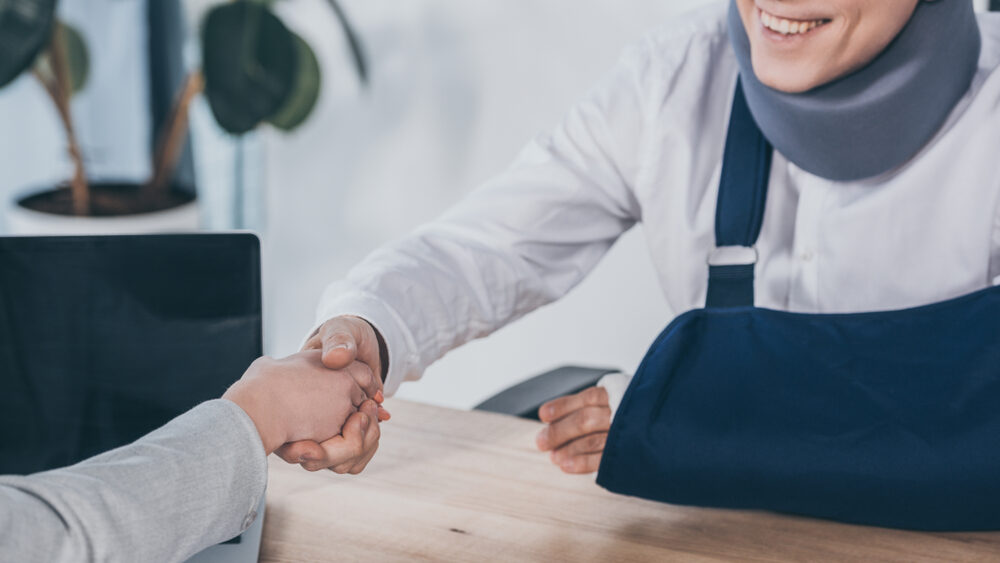 There are various types of workers' compensation claims, and each case requires a unique approach. The most common types are:
Workplace Accidents: This involves injuries sustained from accidents at the workplace. These accidents may include toxic exposures, machinery accidents, falls, and others.
Occupational Injuries: This type of claim covers injuries caused by repetitive stress injuries, such as carpal tunnel, hearing loss, and chronic illnesses such as heart disease or lung disease.
Third-Party Liability Claims: This type of claim is filed against a third-party (i.e., an employee of another employer or a defective product). They may be eligible to receive a higher amount of compensation than what is available through workers' compensation.
About Workers' Compensation Accidents in Winslow Township, NJ
Winslow Township is home to several industrial and commercial businesses. Workers in these industries are at higher risk of sustaining work injuries while on the job. Common work injuries reported include falls, burns, cuts, and strains, while workers in office settings have reported significant stress-related disabilities. Regardless of where you work, if you suffer an injury while on the job in Winslow Township, NJ, you should seek medical attention and consult with a workers' compensation attorney as soon as possible.
★★★★★
Rich DiTomaso was an excellent attorney. He was knowledgeable, thorough, and settled our case with a great result. We would highly recommend using this attorney.
★★★★★
Five stars absolutely deserved here. They handled every detail, from insurance companies to doctors and bills. I highly recommend Richard and his colleges.
★★★★★
Richard Ditomaso is an expert in his field. He goes above and beyond for his clients. If you're looking for a great lawyer, give this one a chance; you won't regret it. A+++
How a Winslow Township Workers' Compensation Lawyer Can Help You
Hiring a workers' compensation attorney from DiTomaso Law is an effective way to ensure your legal rights are protected. Our experienced attorneys will work with medical experts to determine the extent of your injuries, evaluate your lost wages and benefits, and develop a robust case. Our team will handle all aspects of your case, from filing a claim to negotiating with your employer's insurance carrier, as we aim to get you the compensation you deserve.
Reach Out to a Skilled Workers' Compensation Lawyer at DiTomaso Law
If you have suffered an injury in the workplace, it is essential to act fast and contact an experienced workers' compensation lawyer. At DiTomaso Law, we provide a free initial consultation to discuss your case and provide you with options for moving forward. To schedule a consultation with our experienced team of attorneys, call us today.
Dangerous Machine Accident
About Winslow Township, NJ
Winslow Township, NJ, is a municipality in Camden County with a population of approximately 38,000 residents. The township is home to various industries including construction, healthcare, transportation, and logistics. Winslow Township is bordered by several municipalities, including Hammonton, Berlin, and Voorhees.
Frequently Asked Questions About Workers' Compensation in Winslow Township, NJ
Can I file a claim if I am at fault for my injury?
Yes. Workers' compensation law in NJ covers employees even if they are partly responsible for their injuries. However, to obtain benefits, the injury must be related to your work activities.
How long do I have to file a workers' compensation claim in NJ?
In New Jersey, workers' compensation claims must be submitted within a two-year timeframe from the date of the accident or from the point the injured worker became aware or reasonably should have known that their injury was directly related to their work. This requirement emphasizes the importance of promptly initiating the claims process to protect one's rights and seek the appropriate compensation and benefits. Seeking guidance from a skilled workers' compensation attorney can ensure compliance with the filing deadline and navigate the complexities of the claims process effectively, taking into account any potential exceptions or specific circumstances that may impact the timeline.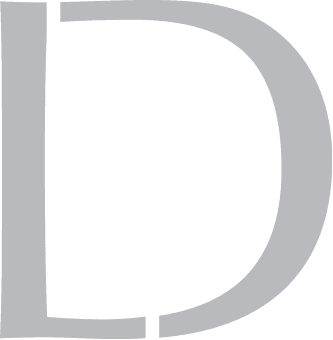 Get A 100% Free Case Evaluation
From A Top-Rated Personal Injury Attorney
$11.7M
Tractor-Trailer Accident
$1.5M
Drunk Driving Accident
$1.3M
Defective Machinery Accident
View All Case Results
"5 stars absolutely deserved here. If the need arises for legal representation again this is the only firm I will use. They handled every detail from insurance companies, doctors, and bills. I highly recommend Richard and his colleges and have to my friends and family."
See All Client Reviews