New Jersey Police Officer Injury Lawyers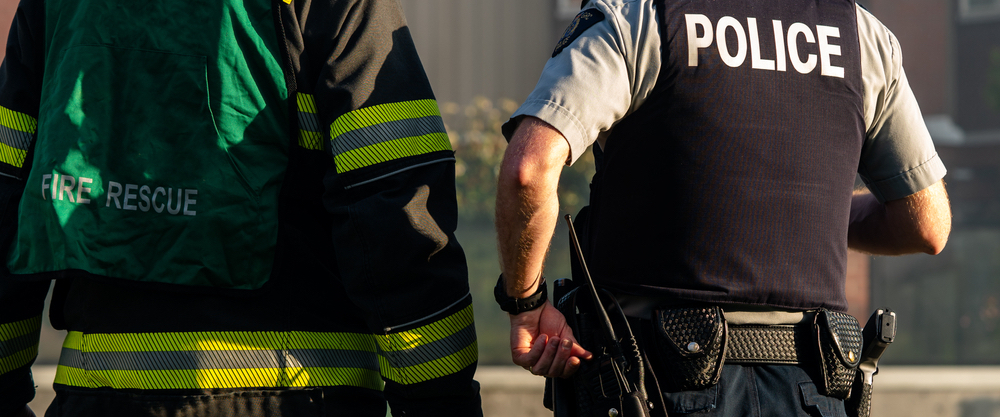 Firefighter Injury Attorneys in Cherry Hill, NJ Represent First Responders Injured in the Line of Duty in Camden County, Gloucester County, Burlington County, and Throughout NJ
Police officers, firefighters, EMS technicians, and other first responders often deal with some of the most dangerous and difficult situations that people are expected to face. Whether confronting a dangerous criminal suspect, running into a burning building, or treating a severely ill person in medical distress, first responders face the risk of serious injuries in the course of duty every single day. If you are a police officer or firefighter or first responder who was injured on the job, you have legal options to secure financial resources for your recovery. Let the New Jersey police officer injury lawyers of DiTomaso Law help.
For over two decades, our firm has seen the devastating impacts that injuries have on the lives of our clients. That's why we aggressively fight to secure maximum compensation that will help our clients put their lives on track after a life-altering accident or incident. We fight for clients throughout the Delaware Valley and across New Jersey, always ready to use our experience and resources to take on the toughest injury cases. 
Contact DiTomaso Law for a free initial case evaluation to talk to our New Jersey police officer injury lawyers about your legal rights for obtaining financial benefits and recovery for a work-related injury. Let us walk you through the options you may have and what to expect at each stage of the claims process. 
Common Injuries First Responders Suffer on the Job
Some of the more common injuries that police, firefighters, and EMS technicians suffer in the line of duty include:
Lacerations, abrasions, or degloving injuries
Burns and smoke inhalation injuries
Dislocated joints
Ligament sprains
Muscle or tendon strains
Soft-tissue tears
Nerve injuries
Whiplash injury
Repetitive stress injuries
Overexertion injuries
Puncture wounds
Broken bones
Spinal cord injuries and paralysis
Facial injuries
Hearing or vision loss
Traumatic brain injuries
Amputation or limb loss
Toxic exposure
Infection
★★★★★
Rich DiTomaso was an excellent attorney. He was knowledgeable, thorough, and settled our case with a great result. We would highly recommend using this attorney.
★★★★★
Five stars absolutely deserved here. They handled every detail, from insurance companies to doctors and bills. I highly recommend Richard and his colleges.
★★★★★
Richard Ditomaso is an expert in his field. He goes above and beyond for his clients. If you're looking for a great lawyer, give this one a chance; you won't regret it. A+++
Compensation Options for Police and Firefighters Hurt at Work
First responders who suffer injuries or develop injuries due to their work may have multiple options for obtaining financial recovery. First, police officers, firefighters, and EMS personnel may have the right to file a claim for workers' compensation benefits. In New Jersey, benefits available from the workers' compensation system include:
Medical benefits – Cover the cost of all medically necessary and reasonable treatment and rehabilitation of injuries or illness
Temporary disability benefits – Reimburses up to 70 percent of average weekly wages (subject to statewide minimum/maximum caps) for days that an employee misses from work
Permanent partial disability benefits – Provides financial payments to employees who suffer a permanent impairment of bodily function but can still work in gainful employment; benefits are calculated according to the type and degree of impairment or disability
Permanent total disability benefits – If an employee remains unable to work after reaching maximum medical improvement or exhausting their temporary disability benefits, they can continue to receive partial reimbursement of their average weekly wage so long as they remain unable to return to the workfroce
However, if a first responder's injuries were caused by a negligent third-party, they may also be entitled to file a personal injury claim against that party to pursue financial recovery for:
Expenses for medical treatment and rehabilitation of injuries or illness
Costs of long-term care and support needed for permanent disabilities or impairment
Loss of income if a first responder misses time from duty
Loss of future earning potential if a police officer or firefighter becomes permanently disabled from their job or other gainful employment
Pain and suffering and lost quality of life caused by disability, disfigurement, or reduced life expectancy
Dangerous Machine Accident
Let the New Jersey Police Officer Injury Lawyers of DiTomaso Law Advocate for Your Rights to Financial Recovery After Suffering Work-Related Injuries
If you were injured or developed an illness due to your job, you should not have to split your time and energy between your treatment and rehabilitation and pursuing your legal rights to financial compensation and benefits. Turn to the firefighter injury attorneys in Cherry Hill, NJ from DiTomaso Law to help in your case by:
Reviewing the circumstances of the work accident to identify your legal options for obtaining financial resources for your recovery, including filing for workers' comp or pursuing personal injury claims against third parties at fault for your injuries
Documenting your injuries and ongoing expenses and losses, and working with medical, vocational, and financial experts to calculate future anticipated losses
Vigorously advocating on your behalf to secure maximum benefits for you through workers' compensation
Taking your workers' compensation claim to the NJ Division of Workers' Compensation to demand your benefits, or filing a lawsuit to pursue your workers' comp or third-party injury claims in court
Contact Us for a Free Claim Review to Learn More About Your Rights from Our Firefighter Injury Attorneys in Cherry Hill, NJ
Reach out to DiTomaso Law today for a free, no-obligation consultation to learn more about how our New Jersey police officer injury lawyers will fight to recover the compensation and benefits you deserve for injuries you suffered in the line of duty. Don't wait to get started on your claims, so you can begin receiving critical financial benefits as soon as possible. 
New Jersey Police Officer Injury Lawyers Answer Frequently Asked Questions about Police Officer and Firefighter Injuries in New Jersey
What is workers' compensation?
What is covered under workers' compensation?
What workers' compensation benefits are available?
What should I do after a work accident in order to pursue workers' compensation?
Can I sue an employer or another employee for my workplace accident?
How long do I have to file a claim for compensation and benefits after being injured in the line of duty?
You normally have up to 90 days to notify your employer of injuries you suffered in the line of duty to obtain workers' compensation benefits. However, to maximize your benefits, you should notify your employer as soon as possible after suffering an injury on the job. In addition, if a third party was at fault for causing your injury, you may be entitled to file a personal injury lawsuit, which must be filed within two years of the date of your injury.
Can I still pursue workers' compensation benefits if I was injured while serving as a volunteer firefighter?
Yes. Under New Jersey law, volunteer firefighters who are injured in the line of duty are entitled to receive workers' compensation benefits, including both medical benefits and temporary disability benefits if a firefighter suffers a disabling injury. Volunteer firefighters are also entitled to receive the maximum rate of temporary disability benefits, regardless of their outside income at the time of their injury.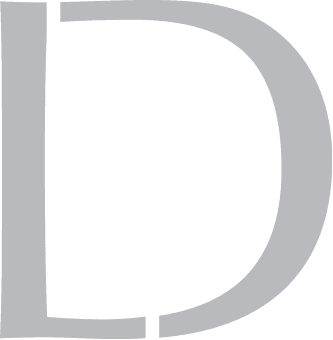 Get A 100% Free Case Evaluation
From A Top-Rated Personal Injury Attorney
$11.7M
Tractor-Trailer Accident
$1.5M
Drunk Driving Accident
$1.3M
Defective Machinery Accident
View All Case Results
"5 stars absolutely deserved here. If the need arises for legal representation again this is the only firm I will use. They handled every detail from insurance companies, doctors, and bills. I highly recommend Richard and his colleges and have to my friends and family."
See All Client Reviews