New Jersey Nursing Home Abuse Lawyers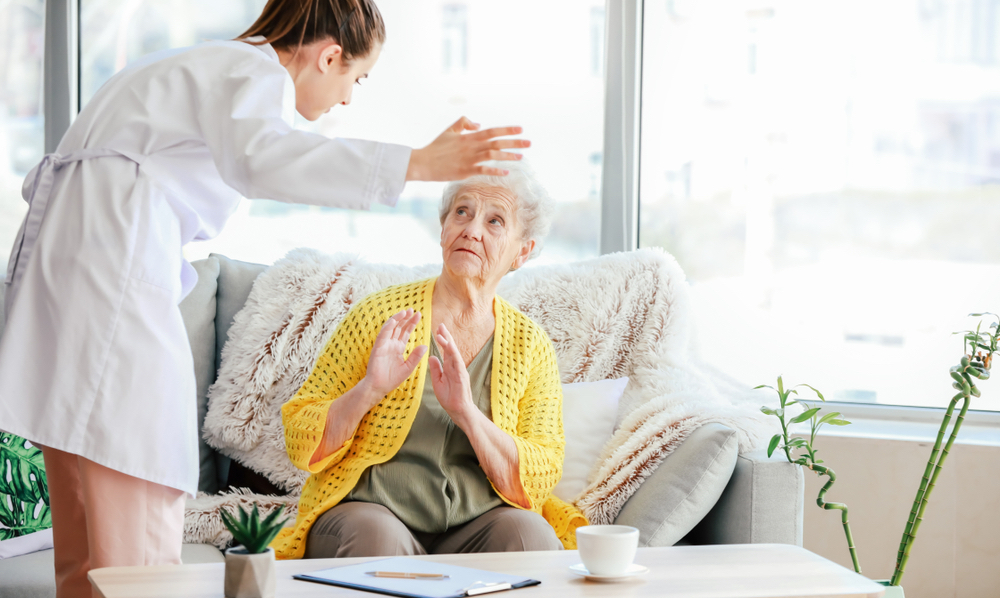 Nursing Home Negligence Attorneys in Cherry Hill, NJ Represents Elderly Victims of Abuse and Neglect in Burlington County, Camden County, Cumberland County, and Throughout South Jersey
Our New Jersey nursing home abuse lawyers understand the difficulty in making the decision to put a senior citizen in a nursing home. They may be no longer able to live on their own and require routine medical care. You want to think that when they go into a nursing home, they are receiving the utmost care. Unfortunately, that is not always the case.
Although most nursing home facilities are wonderful places that do their best to take care of senior citizens, some do not have their best interests in mind. There may be certain staff members who mistreat or neglect those who are in their care.
If this is happening to your loved one, you want to fight back and ensure their safety. There are laws in place to protect them. If you or a loved one find themselves in need of representation contact one of our very own New Jersey nursing home abuse lawyers who will help you fight for their protection and ensure the negligent party is held accountable for their actions.
Were You or a Loved One Injured in an Accident and Now You Have Questions? We Can Help. Tell us What Happened.
New Jersey Nursing Home Abuse Lawyers Explains the Differences Between Nursing Home Abuse and Neglect?
Neglect is different from abuse. Although both cause significant damage, nursing home abuse is a deliberate act on the part of an individual to inflict harm on others. The major distinction between neglect and abuse is the former is passive, whereas the second is active.
Nursing home neglect is when a caretaker fails to address a person's basic needs, such as giving them food, water, proper medication, clothing, and failing to pay attention to the person's physical and mental health. This neglect can result in long-term harm to an individual. 
There are a variety of types of neglect that patients could suffer in long-term care facilities. A few examples of these include:
Leaving a resident with mobility issues in their room for hours at a time.

Not calling a doctor or nurse when needed.

Not changing a resident's clothes or bedding regularly.

Not cleaning a resident daily.

Not giving residents enough food or water.

Not treating a resident's injuries or illnesses.
If you fear that someone you know has become subjected to nursing home abuse or neglect, a lawyer can help you determine your legal options.
★★★★★
Rich DiTomaso was an excellent attorney. He was knowledgeable, thorough, and settled our case with a great result. We would highly recommend using this attorney.
★★★★★
Five stars absolutely deserved here. They handled every detail, from insurance companies to doctors and bills. I highly recommend Richard and his colleges.
★★★★★
Richard Ditomaso is an expert in his field. He goes above and beyond for his clients. If you're looking for a great lawyer, give this one a chance; you won't regret it. A+++
What Laws Protect Seniors in Nursing Homes?
The federal government and New Jersey have laws that protect seniors from abuse and neglect in nursing homes. On the federal level, there is the Nursing Home Reform Act. The law lays out a federal-wide standard of service that all nursing homes must abide. The law also requires routine assessments of each resident, along with a detailed and individualized plan for each resident, and the type of staff required to fulfill that plan.
The law also specifies a list of rights that include:
Be free from abuse, mistreatment, and neglect.

Privacy.

Freedom from restraints.

Participate in resident and family councils.

Have medical, physical, psychological, and social needs met.

Be treated with dignity.

Have self-determination.

Communicate freely.

Participate in the care plan.

Voice grievances without discrimination or reprisal.
In addition, that law places the onus on the states to conduct unannounced surveys and inspections of the facilities every 15 months looking for issues in the quality of care, quality of life, and provided services. 
Failure to maintain the standards set forth in the law could result in a variety of disciplinary measures, including mandatory staff training, plans for correction, state monitoring, civil monetary penalties, denial of Medicare or Medicaid payments, and management and oversight of the facility. 
Dangerous Machine Accident
Although the New Jersey Department of Health enforces the Nursing Home Reform Act, the state has its own Patient Bill of Rights it enforces among its long-term care facilities along with the federal standards. The New Jersey Patient Bill of Rights includes the right to:
A decent environment and considerate and respectful care that recognizes your dignity and individuality.

Manage your financial affairs unless you authorize the home to do it for you.

Choose your physician, obtain information about your medical diagnosis, and participate in your care.

Wear your own clothing.

Keep your property in your living area.

Send and receive mail without it being opened and to get help reading the letters.

Use a phone.

Exercise all the constitutional, civil, and legal rights to which the resident is entitled by law.

Privacy.

Visitors.

File complaints with the nursing home, state, and federal agencies.

Refuse to perform services for the nursing home that are not part of your treatment plan.

Reasonable interaction with your spouse or partner and the right to share a room with a spouse if both are residents.
The New Jersey Department of Health conducts routine surprise examinations of nursing homes in accordance with state and federal law to ensure that the facilities are being well-maintained and that patients are being treated properly. If the state finds problems, how it will respond will depend on the severity of the issues discovered. If it is a minor infraction, the state may give the facility 72 hours to explain how it will correct the problem.
More severe problems could result in fines. A facility could be shut down or prevented from accepting new patients as well.
What Are Common Signs of Nursing Home Abuse and Neglect?
There are certain physical or mental signs that might appear that could indicate abuse and/or neglect:
Bedsores.

Wandering off.

Hip fractures and slip and fall injuries.

Infected cuts or open sores.

Injuries from assault by other resident or staff.

Malnutrition or dehydration.

Medication errors, harmful prescription drugs.

Verbal abuse.

Wheelchair and van transport injuries.
If you suspect that someone you know has been abused or neglected at their long-term care facility, New Jersey has several options for you to report your concerns. First, you can always call one of the emergency services, including police, fire, and paramedics. They are all authorized to make a report. In addition, there are four other state officials you can contact to express your worries:
New Jersey State Ombudsman.

New Jersey Medicaid Fraud Control Unit (MFCU).

Department of Human Services.

New Jersey Department of Health.
You can also speak with a Cherry Hill nursing home abuse and neglect lawyer who will also help you in this situation and ensure that your loved one's rights are protected.
How Can a Lawyer Help My Loved One?
Although the authorities will handle any criminal aspects of the abuse or neglect your loved one has suffered from, they will not help reimburse the person for the harm that might have been inflicted on them. Nursing home abuse and neglect can leave patients with long-term physical and mental injuries. A lawyer will help you determine if you have a valid personal injury case and help your loved one recoup damages.
Along with helping secure you compensation for any medical costs associated with the abuse or neglect, a lawyer will help you seek compensation for any pain and suffering the loved one suffered or any mental trauma they might have endured. Your lawyer will collaborate with medical experts and doctors to accurately diagnose the person's situation. A lawyer will also determine who is specifically liable for the damage that has been inflicted. 
Your lawyer will also alert authorities to any abuse or neglect. Your lawyer will help your loved one make a report to the proper authorities to protect others from suffering from the same abuse or neglect your loved one did. As part of any lawsuit, your lawyer can make a condition of a settlement to be implementing changes at the liable facility.
Nursing Home Negligence Attorneys in Cherry Hill, NJ at DiTomaso Law Help Senior Citizens Find Justice
If your loved one has been subjected to nursing home abuse and/or neglect, you can act against those who failed to properly care for them. Our Cherry Hill nursing home abuse and neglect lawyers at DiTomaso Law take this issue seriously and will protect the rights of your loved one. Call us today at 856-414-0010 or contact us online for a free consultation. Located in Philadelphia and Cherry Hill, New Jersey, we represent clients throughout Southeastern Pennsylvania and South Jersey, including Mt. Holly, Camden County, and Vineland.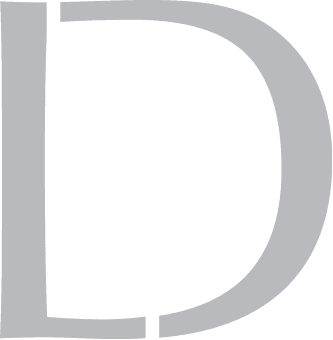 Get A 100% Free Case Evaluation
From A Top-Rated Personal Injury Attorney
$11.7M
Tractor-Trailer Accident
$1.5M
Drunk Driving Accident
$1.3M
Defective Machinery Accident
View All Case Results
"5 stars absolutely deserved here. If the need arises for legal representation again this is the only firm I will use. They handled every detail from insurance companies, doctors, and bills. I highly recommend Richard and his colleges and have to my friends and family."
See All Client Reviews