What are Some Causes of Car Accidents in New Jersey?
Contact The Qualified New Jersey Car Accident Lawyers at DiTomaso Law Today if You Have Questions About the Causes of Auto Accidents in NJ Related to Your Car Accident Injury Claim
There are several causes of auto accidents which drivers need to be aware of. Some car accidents are caused by another driver or the apparent victim might have done something to cause the crash. Regardless of the nature of the accident, drivers should hire a South Jersey car accident lawyer if they were injured through no fault of their own. Recovering from injuries is difficult, and it should be up to a lawyer to determine the cause of the accident, how the victim can be compensated, and how to move forward. Drivers, however, must take responsibility for their actions and take extra precautions to avoid accidents, serious injuries, or death.
Distracted Driving
Distracted drivers may not even realize that they are distracted because they go through the same motions every day. In 2018, distracted driving accounted for 1,730 driver deaths, 605 passenger deaths, 400 pedestrian deaths, and 77 bicyclist deaths. These statistics show that distracted driving is not as harmless as it appears to some people.
Distracted drivers often glance down at their phones, take phone calls, and even send emails or text messages. Some drivers are distracted by children or other passengers in the vehicle. A distracted driver cannot see everything that is going on around them. Drivers must be aware of the environment in which they operate their vehicle, including other vehicles and pedestrians. Sometimes, drivers do not realize how dangerous their actions are until these issues are pointed out by someone else. Drivers should set cell phones to Do Not Disturb or hand the phone to a passenger.
Falling Asleep at the Wheel
Drivers who work in the early hours, leave work late at night, or do not obtain enough sleep could fall asleep at the wheel. A drowsy driver who is determined to get to their destination as quickly as possible might try to open the windows, turn up the heat, or turn up the radio. Although these tactics might sound sensible, they are not safe. Drivers who feel drowsy should stay where they are, get someone to drive them home, or call a cab or ridesharing company. Drivers who are anxious to get home at night might prefer to carpool with someone who can drive after a long day at work. Preventative safety measures are better for everyone.
Drivers often do not consider situational driving. Someone at a medical clinic for treatment might not be prepared to drive, and those who are using strong medications might not be capable of driving safely. If an accident occurs despite these precautions, a car accident lawyer can help when clients have been injured by an errant driver.
Drunk or Impaired Driving
Drunk driving and impaired driving carry the same risks. Driving in any impaired state reduces reaction time and the ability to make wise decisions. The driver may be unable to make basic maneuvers on the road. According to the Centers for Disease Control and Prevention (CDC), there were one million drivers arrested for DUI in 2016, but the CDC reports that the American public reported 111 million instances of drunk or intoxicated driving in that same year. This means that drivers may feel emboldened to drive impaired because they think they might not get caught.
Impaired driving also includes a feeling of intoxication related to prescription medication, over-the-counter medication, illegal drugs, or even legalized substances, such as marijuana, CBD oil, and other THC-infused products. Drivers who believe they are not able to drive safely should call a cab, use a ridesharing service, or ask a friend for a ride. Having someone act as the designated driver is another option. Taking basic safety precautions helps prevent accidents, but accidents could occur despite all this effort.
Speeding
Speeding accidents are common on American roads. Although it is true that other drivers might become more aggressive if they cannot pass or if traffic is moving too slowly, it is unwise to speed just to keep up with an aggressive driver.
Although instances of speeding-related crashes are dropping, an average of 25 people a day are killed by speeding accidents. The best course of action is to slow down and keep an eye on the speedometer throughout the drive. Modern vehicles are built in such a way that speeding is easy to do and often does not arouse the suspicions of the driver. Drivers need to be more aware of their surroundings and driving habits. Drivers should also accept input from people that they know. If someone has been told that they tend to drive too fast, they should consider slowing down.
★★★★★
Rich DiTomaso was an excellent attorney. He was knowledgeable, thorough, and settled our case with a great result. We would highly recommend using this attorney.
★★★★★
Five stars absolutely deserved here. They handled every detail, from insurance companies to doctors and bills. I highly recommend Richard and his colleges.
★★★★★
Richard Ditomaso is an expert in his field. He goes above and beyond for his clients. If you're looking for a great lawyer, give this one a chance; you won't regret it. A+++
Paying Attention Behind the Wheel
Rear-end collisions are often caused by lack of attention behind the wheel. Drivers who are not paying attention behind the wheel often do not judge distances properly when planning to stop. These drivers might tailgate the driver in front of them, and even a tiny movement from one or both vehicles could result in a slow-moving accident.
Drivers who are changing lanes often clip other drivers because they are not paying attention as everyone slows down. This problem causes multi-vehicle accidents in heavy traffic as one driver taps another driver. The sudden stopping of traffic could cause several vehicles behind the initial accident to crash into each other.
All drivers throughout South Jersey should keep their eyes on the road and slow down more than they believe is necessary. There is no way for the driver to know how quickly or slowly someone else will slow down. At times, drivers change lanes just before a traffic light. When a multi-vehicle accident or rear-end collision occurs, drivers should contact a car accident lawyer for assistance, since many liable parties and insurance claims could be involved.
Respecting Other Drivers
When drivers are hoping to get to their destination as quickly as possible, they often do not show respect to other drivers. Aggressive driving can be problematic on several levels, including the following:
Tapping the brakes and/or accelerating
Changing lanes excessively
Cutting across traffic
Directing rude gestures at other drivers
There are a few simple ways to show respect to other drivers, including the following guidelines:
Remain in the right or middle lanes when driving slowly.
Use the left lane only to pass.
Turn on headlights when it is raining or when it starts to get dark; do not wait until it gets dark to turn on the headlights.
Slow down when there are cars or accidents on the side of the road.
Allow emergency vehicles to get through.
Come to a complete stop at all intersections.
Let drivers join traffic when lanes merge or drivers are using packed ramps.
Slow down and allow drivers to change lanes when they have signaled.
Look out for drivers who are turning at busy intersections.
Slow down when drivers are turning onto side streets or into parking lots.
Offering respect and courtesy to other drivers helps prevent accidents. Although many of these rules are unwritten and not necessarily taught by driving instructors, it helps to review these rules before getting behind the wheel. Motorists would do well to remember that erratic driving can enrage other drivers. Drivers also need to know how to move out of the way of faster drivers who could become extremely angry and escalate the situation. That is why reaching out to a car accident lawyer can help when an accident has occurred as a result of someone else's negligence.
Avoiding Road Rage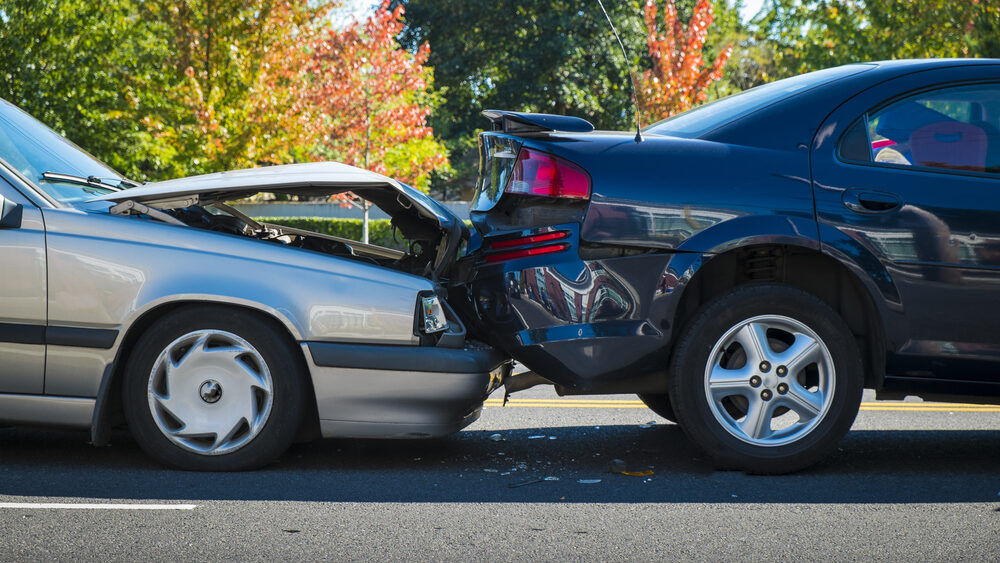 Road rage occurs when anger and aggression find their way behind the wheel. Cars, trucks, and motorcycles are fast and dangerous vehicles that can cause damage and terrify other motorists. Drivers need to be aware of how road rage impacts their driving style. Road rage includes honking the horn, cutting off other drivers, making rude gestures, and using a vehicle as a weapon. It has been reported that 66 percent of traffic accidents are caused by aggressive driving; 37 percent of all road rage incidents involve a firearm. Approximately 12,000 injuries and over 200 murders were attributed to road rage in a seven-year period, concluding in 2020.
Additionally, 94 percent of accidents are the result of driver error. Drivers often believe that a tense or dangerous situation that develops on the road will end as soon as the two drivers part ways. This is not always the case. Drivers could be followed or even assaulted because of aggressive driving that might have occurred hours before.
Vehicle Defects or Faulty Parts
Vehicles could be defective or have a national recall issued at any time. Manufacturers are supposed to inform their customers of these recalls, but drivers should also check for recalls on their vehicles. If the manufacturer has not issued the appropriate recall, it could be held liable for accidents caused as a result of faulty parts or construction. Drivers might have their vehicles repaired by mechanics who use faulty or substandard parts. In these cases, the mechanic can be held liable for the accident because their negligence caused the accident. The same is true if another driver causes the crash but their vehicle was defective in some way. In this case, the manufacturer is at-fault, not the other driver.
When sitting behind the wheel, drivers should always be aware of sounds, smells, and sensations that do not seem normal. If the car does not appear to function properly, drivers should have their vehicles inspected by a mechanic or dealership as soon as possible.
Dangerous Machine Accident
Causes of Auto Accidents Involving Road Conditions
The road surface could be the cause of a variety of accidents when it has not been maintained properly by the state, county, or city. In a situation such as this, the municipality responsible for the road surface is liable if it is covered in cracks, potholes, and debris. Some drivers are aware that the roads they are using are dangerous, and others are surprised by the roughness of the road surface when they enter the highway or turn onto a side street.
Pictures of the accident scene and reports of issues with that road in the past could easily show that the municipality has been negligent when caring for the road. Construction crews might also worsen road conditions, and the contractor or municipality that hired the contractor could be held accountable for accidents that occurred.
Causes of Auto Accidents Involving Weather Conditions
Weather conditions cause accidents because drivers often believe that they can handle rain, wind, or snow. Rainy conditions can make the roadway extremely slick, or heavy rains could obscure other vehicles and hazards on the road. Drivers should follow the example of large truck drivers. Large truck drivers often pull over during heavy storms so that they are not driving on slick surfaces.
Heavy winds can push vehicles all over the road, and someone who drives a tall vehicle or large truck may want to stay off the road until the winds dissipate.
Snowy conditions often seem innocuous because local crews removed the snow and even salted the road surface. Ice is not always removed by a snowplow or work crews because the plow cannot necessarily scrape the pavement. When drivers enter the roadway, they might hit strips of ice that will cause them to lose control of their vehicles.
Extreme snow can also cause a whiteout effect that makes it impossible to see. Drivers should consider the overall condition of the roads before getting behind the wheel. When drivers feel uncomfortable driving, they should pull over or remain in their current location. If an accident occurs, drivers should reach out to a car accident lawyer who can determine liability and file a claim for damages where appropriate.
Causes of Auto Accidents Involving Rubbernecking
Rubbernecking involves passing motorists slowing to look at an accident scene. Rubbernecking takes everyone's eyes off the road; drivers could crash into one another at low or high speeds. Although rubbernecking seems natural because people are curious, it can be dangerous. Traffic often begins flowing at normal speed just past an accident scene, and rubbernecking drivers might not speed up in time or speed up and crash into someone else who is still staring at the accident scene.
If an accident occurs around an existing accident scene, a car accident lawyer can determine which driver caused the accident. Because traffic slows down around accidents, a multi-vehicle accident could occur because one driver felt the need to focus on an accident scene instead of the road.
Who is Responsible for an Accident?
Liability for each accident is not necessarily determined at the scene. These accidents must be investigated by a lawyer, so they can file a claim against all parties that have exhibited negligence or recklessness that caused the accident.
As with all car accidents, drivers should take pictures of the accident scene, meet with eyewitnesses, and gather personal information from all involved parties. A car accident lawyer can use this information when filing claims or negotiating settlements. This information might even find its way to court if the parties cannot settle beforehand.
South Jersey Car Accident Lawyers at DiTomaso Law Assist Victims in All Types of Car Accidents
Regardless of the cause of your accident or the scale of the damages, reach out to the South Jersey car accident lawyers at DiTomaso Law. Our lawyers will review your case and help you determine the best course of legal action. Call us today at 856-414-0010 or contact us online for a free consultation. Located in Cherry Hill, New Jersey and Philadelphia, we represent car accident victims throughout southeastern Pennsylvania and South Jersey, including Cherry Hill, Mt. Holly, Camden County, and Vineland.
Frequently Asked Questions About Causes of Car Accidents in New Jersey
What should I do after a car accident in order to pursue my injury claim?
What are the main causes of car accidents, and how can they be avoided?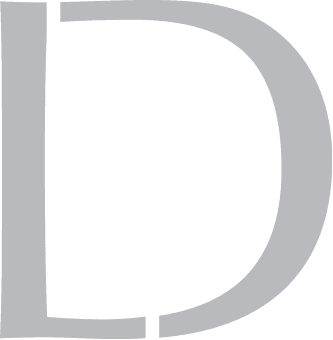 Get A 100% Free Case Evaluation
From A Top-Rated Personal Injury Attorney
$11.7M
Tractor-Trailer Accident
$1.5M
Drunk Driving Accident
$1.3M
Defective Machinery Accident
View All Case Results
"5 stars absolutely deserved here. If the need arises for legal representation again this is the only firm I will use. They handled every detail from insurance companies, doctors, and bills. I highly recommend Richard and his colleges and have to my friends and family."
See All Client Reviews