New Jersey Workplace Accident Lawyers
Experienced Work Accident Attorneys in Cherry Hill, NJ Provide a Free Initial Case Review for Clients in Burlington County, Camden County, Cumberland County, and Throughout South Jersey
According to the National Safety Council (NSC), a worker is injured on the job every seven seconds. That means about 510 workplace injuries occur every hour, or 12,600 per day, or 4.6 million per year. The statistics include injuries due to exposure to toxic chemicals, slip and fall accidents, construction accidents, and other occupational hazards. Contact our New Jersey workplace accident lawyers today at 856-414-0010 and get a free consultation with our work accident attorneys in Cherry Hill, NJ at DiTomaso Law.
Prevention is key to avoiding workplace accidents. If you are injured at work, you need a seasoned Cherry Hill Workers' Compensation lawyer on your side to advocate for you.
New Jersey Workplace Accident Lawyers Delve Deeper Into What Are Some Common Workplace Accidents?
Safety should be of paramount concern for both employees and employers. Many workplace accidents can be prevented. Employers must address hazards before they cause accidents. 
Common workplace accidents include:
Slip and falls:

Most work environments have hazards that can cause workers to be involved in slip and fall accidents. These can be deadly in certain industries where employees spend time on elevated surfaces. On the ground, workers can slip and fall on a wet floor or trip over debris.

Heavy machinery and tool accidents

: Being around heavy machinery can be part of a daily routine for mill or plant workers or those who work in oil fields or manufacturing facilities. There are dangerous risks in these facilities, including being crushed, being a part of an assembly line accident, experiencing an equipment malfunction, and being harmed by falling objects. These accidents could be the result of problems with the machine.

Electrocution

:

Workers face the risk of electrocution if they are working near exposed cords or wires or faulty electrical outlets. They could also encounter underground wires while digging or work with power lines. These shocks can be extremely devastating or deadly. These accidents can cause nerve and organ damage, severe burn injuries, brain injuries, and cardiac arrest.

 

Power tools

:

Power tool accidents can cause significant injuries, such as amputation, broken bones, and hearing loss. When there are problems with saws, power drills, or nail guns, they can have devastating consequences for the operator or those around them.

 

Toxic exposure

: Hazardous chemicals can cause workplace accidents and can lead to neurological damage, chemical burns, respiratory or eye injuries, and cancer. These workplace accidents are often experienced by workers exposed to hazardous materials or asbestos.
Cuts and lacerations can also happen in a variety of work environments. A restaurant kitchen has sharp knives and other tools that can cause serious damage. Hospital settings, power tools, and auto accidents are other leading causes of these injuries.
Large fires and explosions may not occur as frequently on jobsites, but they can cause catastrophic injuries. They are more likely to happen at chemical storage facilities, manufacturing plants, and oil fields.
How Many Working Days Are Lost Due to Accidents?
While maintaining the health and well-being of employees is important, accidents also lead to lost work days. When a worker is injured and cannot return to work, it means several days of lower productivity for the company.
It is estimated that more than 28 million days are lost due to workplace accidents each year, with an average of 15 days lost per person. However, it is important to note that physical harm only accounts for about eight days. On average, 21 days are caused by stress, depression, and/or anxiety.
What Are Ways to Reduce Workplace Accidents?
There are simple strategies for decreasing the number of workplace accidents. Proper training is essential along with continuous education. Providing workers with employee handbooks, personal protective equipment, and safety guidelines are integral in sustaining a safe workplace. 
Having regular meetings, peer mediation, and having protocols are all effective ways to keep workers safe. However, even with safety policies in place, workplace injuries still occur.
Employers should run a thorough risk assessment of their entire workspace to mitigate risk. They can also determine what the proper safety tools and protective equipment might be for their employees. Having the proper equipment should help reduce workplace accidents. 
What Are My Options if I Sustain an Injury at Work?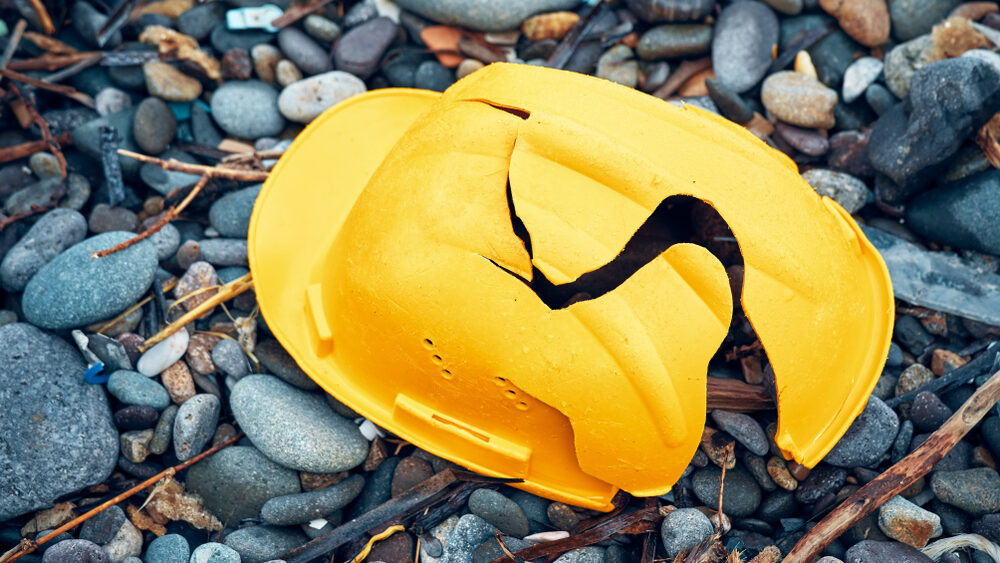 Depending on the severity of your injury, it may require you to miss several weeks of work as your recover. In addition, your injury might require multiple visits with a doctor. This could cost money, and with a lack of income due to you being unable to work, it could put you in financial strife.
Fortunately, most New Jersey companies are required to carry Workers' Compensation insurance. Workers' Compensation is a no-fault insurance program that will compensate you for your medical expenses and a portion of your lost wages. No-fault insurance means that negligence does not to play a role in your accident in order for you to collect benefits.
While most employers are required to have Workers' Compensation insurance, there are exceptions, such as companies that are covered by federal programs and companies that chose to self-insure. However, the ones that do offer their own insurance must be approved by the state.
It is important to note that only employees are eligible to receive Workers' Compensation benefits, while independent contractors are not. You should find out ahead of time how your company has you classified. Some companies will deliberately misclassify its employees to avoid having to pay for this important insurance. 
Dangerous Machine Accident
What Benefits Are Available Through Workers' Compensation?
Workers' Compensation can help prevent significant financial hardship for you after a workplace accident. Among the benefits you can receive include:
Medical expenses:

This will cover doctor visits, treatments, tests, and other medical care for your injuries.

Temporary total disability benefits:

These benefits apply to those who are temporarily unable to work for more than seven days due to their injury. The total amount you can receive will be about 70 percent of your average weekly wage, up to a maximum of 75 percent of the statewide average weekly wage (SAWW) and no lower than 20 percent of the SAWW.

Permanent partial disability benefits:

If your injury is so severe that it results in a permanent disability and your temporary disability benefits have lapsed, you are eligible for permanent partial disability benefits. The extent of the impairment will impact the amount you will receive. A doctor will examine you and assign a disability rating.

Permanent total disability benefits:

This is the highest level of Workers' Compensation you can receive if you are unable to work because of your injury and are permanently disabled. You will receive your benefits for up to 450 weeks. If after that period you are still unable to return to work, you may be eligible to continue to receive the benefits moving forward.

Death benefits: If a person dies in a workplace accident, their dependents might be eligible to collect death benefits. Death benefits will pay about 70 percent of the deceased's weekly wage, which is then divided among their living dependents.
Your employer will have to approve these benefits before you start collecting. If you are having issues with your claim, you should reach out to a Cherry Hill Workers' Compensation lawyer.
★★★★★
Rich DiTomaso was an excellent attorney. He was knowledgeable, thorough, and settled our case with a great result. We would highly recommend using this attorney.
★★★★★
Five stars absolutely deserved here. They handled every detail, from insurance companies to doctors and bills. I highly recommend Richard and his colleges.
★★★★★
Richard Ditomaso is an expert in his field. He goes above and beyond for his clients. If you're looking for a great lawyer, give this one a chance; you won't regret it. A+++
New Jersey Workplace Accident Lawyers Assist in What You Should Do After a Workplace Accident?
A workplace accident can be traumatizing and overwhelming, but it is important to stay calm. The next steps you will take are critical in ensuring your health and improving your chance of collecting Workers' Compensation. After a workplace accident, you should do the following:
Report your injury:

While you officially have two years to report your injury, you should inform your employer as soon as possible. This way there is documentation of your accident. While it is not required, you should report the incident in writing and provide as much information as possible.

Seek medical assistance:

Regardless of your injury, you should seek medical assistance right away. Speak with your manager first in case you must go through a company-approved doctor.

Follow medical advice:

Be sure to get a diagnosis from the doctor and follow their instructions for your recovery. Failing to do so could have an impact on your ability to collect Workers' Compensation benefits.

Seek a second opinion:

If you disagree with the treatment or diagnosis of the first doctor, you can ask the insurance to approve another doctor to approve a second opinion. The insurance will not cover a doctor visit if it does not approve the doctor, nor will it compensate for any treatment that comes from a doctor who has not been pre-approved.

Be persistent:

Routinely check-in with your manager to learn about the progress of your claim and to see if there is any additional information that they require. 

Hire a lawyer:

If your manager has denied your claim for reasons that you disagree with or they are deliberately stalling, hire a lawyer who will represent you.
When possible, you should collect evidence to help bolster your claim, including a time card that proves that you were working when you sustained your injury. Speaking to witnesses and getting their contact information can be helpful as well.
Cherry Hill Workers' Compensation Lawyers at DiTomaso Law Can Help You After a Workplace Accident
If you have been hurt at work and your company has denied your benefits, our Cherry Hill Workers' Compensation lawyers at DiTomaso Law can help. Call us at 856-414-0010 or contact us online to schedule a free consultation. Located in Cherry Hill, New Jersey, we serve clients throughout South Jersey, including Mt. Holly, Camden County, and Vineland.
Frequently Asked Questions ABout Workplace Accidents in New Jersey
What is workers' compensation?
What is covered under workers' compensation?
What workers' compensation benefits are available?
What should I do after a work accident in order to pursue workers' compensation?
Can I sue an employer or another employee for my workplace accident?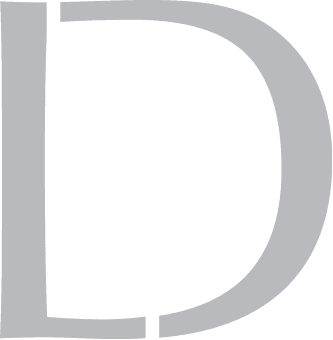 Get A 100% Free Case Evaluation
From A Top-Rated Personal Injury Attorney
$11.7M
Tractor-Trailer Accident
$1.5M
Drunk Driving Accident
$1.3M
Defective Machinery Accident
View All Case Results
"5 stars absolutely deserved here. If the need arises for legal representation again this is the only firm I will use. They handled every detail from insurance companies, doctors, and bills. I highly recommend Richard and his colleges and have to my friends and family."
See All Client Reviews