Causes of Slip and Fall Accidents
Contact The Reputable New Jersey Slip and Fall Accident Lawyers at DiTomaso Law Today if You Have Questions About the Causes of Slip and Fall Accidents in Relation to Your Injury Claim
Slip and fall accidents can happen almost anywhere at any time to anyone; however, certain conditions can contribute to an increased risk of slip and fall accidents. According to the National Floor Safety Institute (NFSI), injuries caused by slip and fall accidents account for more than one million emergency room visits each year. Under premises liability law, property owners have a legal obligation to maintain reasonable safety standards to prevent accidental injury to visitors.  The most common causes of slip and fall accidents are detailed below.
Were You or a Loved One Injured in an Accident and Now You Have Questions? We Can Help. Tell us What Happened.
Poorly Maintained Walkways and Floors
Walking surfaces that are not properly maintained can become hazardous for pedestrians and increase the risk of slip and fall accidents.  Dangerous conditions include:
Carpet that is torn or buckled
Cluttered walking areas
Loose or broken floorboards
Slippery, wet floors
Uneven or cracked sidewalks
Unsafe stairs
Property owners are legally obligated to keep floors and walkways in good repair to prevent potential accidents.
★★★★★
Rich DiTomaso was an excellent attorney. He was knowledgeable, thorough, and settled our case with a great result. We would highly recommend using this attorney.
★★★★★
Five stars absolutely deserved here. They handled every detail, from insurance companies to doctors and bills. I highly recommend Richard and his colleges.
★★★★★
Richard Ditomaso is an expert in his field. He goes above and beyond for his clients. If you're looking for a great lawyer, give this one a chance; you won't regret it. A+++
Weather Related Hazards
Outdoor slip and fall accidents often occur because of snow and ice covered walkways. It is the responsibility of a property owner to keep outdoor stairs and walkways free from snow, sleet and ice. Sidewalks and steps must be timely shoveled and salted to reduce the risk of slip and fall accidents.
Potholes and Manholes
Unexpected holes in a walkway can cause pedestrians to stumble and fall and sustain injury.  Potholes, trenches and ditches should be clearly marked with warning signs to alert pedestrians of potential danger until they can be repaired.  Manholes that are not attended by maintenance crews must be covered.
Dangerous Machine Accident
Nursing Home Neglect
The NFSI reports that more than 60% of nursing home residents fall each year.   While some of these falls are not the result of nursing home negligence, many happen because residents are not properly monitored and assisted.  Senior citizens are likely to sustain serious injuries in slip and fall accidents, and nursing homes are responsible for taking extra precautions to prevent falls.
Unsafe Working Conditions
An employer may be at fault for a worker's slip and fall injuries if the accident occurred because the employer failed to provide adequate safety training or safety equipment to employees.  Workers in the construction and manufacturing industries are at increased risk for slip and fall accidents.  Fatal slip and fall accidents sometimes occur in construction, mining, and maintenance jobs.
Cherry Hill Personal Injury Lawyers at DiTomaso Law Successfully Represent Clients in Slip and Fall Accidents
According to the National Floor Safety Institute three percent of all slip and fall claims are fraudulent. Although fraud cases are rare, their notoriety has resulted in suspicion and mistrust of legitimate slip and fall accidents / premises liability cases. It is important that victims of slip and fall accidents seek representation from a well-established, reputable law firm. Cherry Hill personal injury lawyers at DiTomaso Law have successfully represented clients in all types of slip and fall accidents for more than 20 years. We are well respected in the legal community, and our experienced attorneys are dedicated to obtaining compensation for our clients who have been injured in all slip and fall accident locations.
Cherry Hill Personal Injury Lawyers at DiTomaso Law Provide Experienced Representation for Slip and Fall Accident Victims
South Jersey slip and fall lawyers can help victims recover lost wages, medical expenses, and damages for pain and suffering. Because we believe that our clients are entitled to receive the maximum amount of compensation possible, we offer our services for significantly lower contingency fees than many other personal injury lawyers. For a free consultation with one of our highly regarded personal injury lawyers in Cherry Hill, call 856-414-0010 or contact us online. We have offices conveniently located in Cherry Hill, New Jersey and in Center City, Philadelphia, and we represent clients throughout South Jersey and Southeastern Pennsylvania.
Frequently Asked Questions About Causes of Slip and Fall Accidents in New Jersey
What should I do after a slip and fall accident to pursue my injury claim?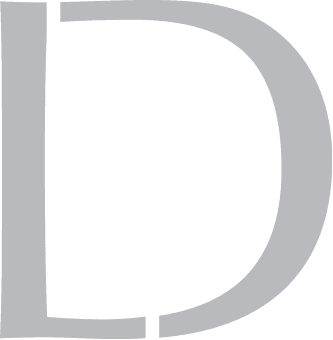 Get A 100% Free Case Evaluation
From A Top-Rated Personal Injury Attorney
$11.7M
Tractor-Trailer Accident
$1.5M
Drunk Driving Accident
$1.3M
Defective Machinery Accident
View All Case Results
"5 stars absolutely deserved here. If the need arises for legal representation again this is the only firm I will use. They handled every detail from insurance companies, doctors, and bills. I highly recommend Richard and his colleges and have to my friends and family."
See All Client Reviews