Washington Township Workers' Compensation Lawyers
Workers Comp Attorneys in Washington Township, NJ Support Injured Workers in Gloucester County and Throughout New Jersey
If you have suffered from a work injury or occupational injury, the Washington Township Workers' Compensation lawyers at DiTomaso Law are here to help. Our skilled team of attorneys has years of experience in NJ Workers' Compensation law and can provide exceptional legal representation to injured workers as they seek compensation for their damages.
The workers' compensation system is designed to protect employees who have been injured while on the job. This type of insurance provides workers with benefits that cover medical treatment expenses and lost wages compensation resulting from workplace accidents or occupational injuries. The NJ Workers' Compensation law stipulates that employers must provide these benefits to their employees, regardless of whether the employer was at fault for the accident.
What Is Covered Under Workers' Compensation?
Workers' compensation is a vital insurance program designed to protect employees who sustain injuries or illnesses arising from their work. This comprehensive coverage encompasses various types of work-related injuries and provides essential benefits to affected workers. Here are some key categories of injuries and illnesses that fall within the scope of workers' compensation:
Workplace Accidents: Workers' compensation offers coverage for injuries resulting from workplace accidents. These accidents can occur in various industries and job roles, such as slips and falls, being struck by objects, machinery accidents, or incidents caused by unsafe working conditions. Workplace accidents can lead to a range of injuries, from minor cuts and bruises to more severe fractures, sprains, strains, or even traumatic brain injuries.
Occupational Injuries: Occupational injuries arise from the nature of the work itself. These injuries are typically caused by repetitive motions, overexertion, or prolonged exposure to hazardous conditions or substances. Examples include carpal tunnel syndrome from repetitive typing, tendinitis from repetitive lifting, hearing loss due to prolonged exposure to loud noises, or respiratory illnesses resulting from exposure to harmful chemicals or toxins.
Illnesses Caused by Workplace Conditions: Workers' compensation also covers illnesses that are a direct result of workplace conditions. This can include respiratory conditions caused by exposure to airborne pollutants, such as asbestos-related illnesses, lung diseases, or asthma triggered by workplace allergens. Other examples may include skin conditions, such as dermatitis or contact dermatitis, caused by exposure to certain substances or chemicals during work.
Repetitive Motion Injuries: Certain job duties require repetitive motions, such as assembly line work or constant computer usage. Over time, these repetitive actions can lead to cumulative trauma disorders, such as carpal tunnel syndrome, bursitis, or tendonitis. Workers' compensation recognizes these injuries and provides coverage for medical treatments, rehabilitation, and other necessary support.
Mental Health Disorders: Workers' compensation may also cover mental health disorders that arise due to workplace events or conditions. This can include post-traumatic stress disorder (PTSD) resulting from workplace accidents, incidents of workplace violence, or severe stress caused by work-related factors. Mental health injuries require proper diagnosis and treatment, and workers' compensation can provide the necessary support for affected individuals.
It's important to note that workers' compensation laws may vary by jurisdiction, so it's essential to consult with an experienced workers' compensation attorney or review the specific laws and regulations in your area to understand the coverage and benefits available to you.
Types Of Workers' Compensation Claims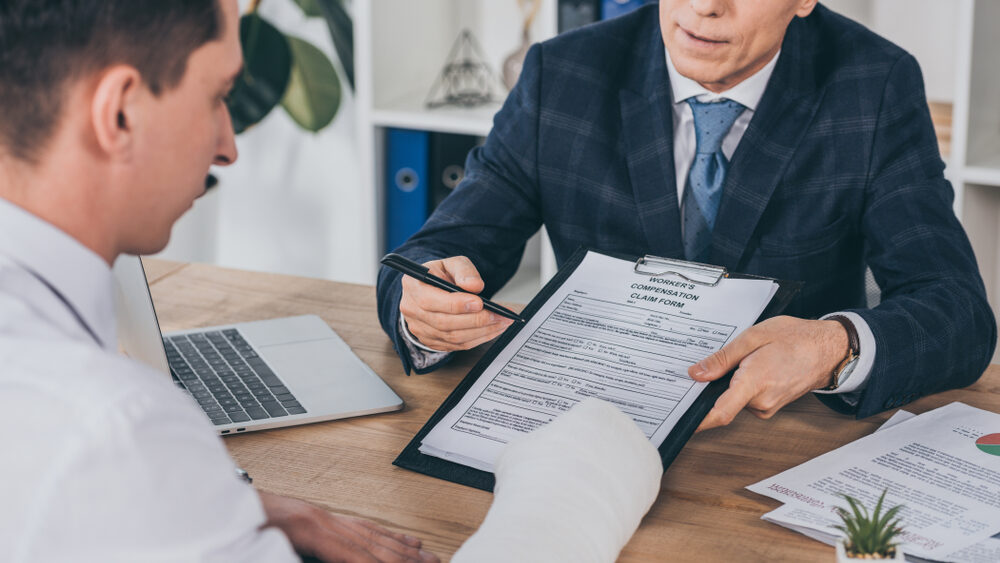 Workers' compensation claims encompass a wide range of injuries and conditions that can arise in the workplace, providing essential benefits and support to affected employees. Here are some additional details about common types of workers' compensation claims:
Lost Limbs: Injuries resulting in the loss of limbs can occur in various industries, particularly in high-risk occupations such as construction, manufacturing, or agriculture. Workers who experience amputations due to work accidents or construction site mishaps may be eligible for workers' compensation benefits to cover medical expenses, rehabilitation, prosthetics, and loss of earning capacity.
Spinal Cord Injuries and Paralysis: Severe spinal cord injuries resulting from workplace accidents can lead to paralysis, significant physical limitations, and long-term medical care needs. Workers' compensation can provide coverage for medical treatment, ongoing rehabilitation, assistive devices, home modifications, and wage replacement if the injury leads to temporary or permanent disability.
Brain Damage: Workplace accidents, falls, or industrial explosions can result in traumatic brain injuries (TBI). These injuries can have varying degrees of severity and may cause temporary or permanent disabilities. Workers' compensation benefits can help cover medical expenses, rehabilitation therapies, specialized treatments, and wage replacement during the recovery process.
Long-Term Medical Treatments: Some work-related injuries may require extensive and long-term medical treatments. For example, back pain resulting from improper lifting techniques or repetitive strain injuries may necessitate ongoing physical therapy, chiropractic care, medication, or even surgeries. Workers' compensation can provide coverage for these treatments and related expenses to facilitate the worker's recovery and return to work.
Fractures and Bone Injuries: Slip and trip hazards in the workplace can lead to leg fractures and other bone injuries. These injuries may require immediate medical attention, including surgeries, casts, physical therapy, and rehabilitation. Workers' compensation benefits can help cover the cost of medical treatment, assistive devices, and any necessary accommodations during the healing process.
Hearing Loss: Workers exposed to loud noises in industrial settings, such as construction sites or factories, may experience occupational hearing loss. Workers' compensation can cover the costs of hearing tests, hearing aids, assistive devices, and related medical treatments to mitigate the impact of hearing loss on the worker's quality of life and ability to perform job duties.
Remember that specific workers' compensation laws and regulations vary by jurisdiction, so it's crucial to consult with an experienced workers' compensation attorney or refer to the laws in your area to understand the full extent of available benefits and support for your particular situation.
★★★★★
Rich DiTomaso was an excellent attorney. He was knowledgeable, thorough, and settled our case with a great result. We would highly recommend using this attorney.
★★★★★
Five stars absolutely deserved here. They handled every detail, from insurance companies to doctors and bills. I highly recommend Richard and his colleges.
★★★★★
Richard Ditomaso is an expert in his field. He goes above and beyond for his clients. If you're looking for a great lawyer, give this one a chance; you won't regret it. A+++
About Workers' Comp Accidents In Washington Township, NJ
The professionals at DiTomaso Law experience claims involving various job-related accidents like slip-and-fall incidents where warehouse flooring is waxed wrongfully; electrocutions occur on worksites with exposed power lines, and burns take place without proper safety gear mandated by an employer. 
Our experienced lawyers also often see claims resulting from repetitive motions like using a jackhammer, assembly work, and typing. These motions cause joint pain or muscle injuries over time but are classified not as accidents but as occupational injuries and are covered under workers' compensation. 
How Can a Washington Township Workers' Compensation Lawyer From DiTomaso Law Help You?
At DiTomaso Law Firm, we pride ourselves on serving our clients with empathy and understanding of what they undergo on their road to recovery. Our lawyers understand every workers' compensation case is unique and requires personalized attention to detail. We can guide you through the legal process, gathering all necessary documentation related to medical bills or wage loss with ease because we believe that a well-documented claim leads to faster payouts of benefits.
Dangerous Machine Accident
Contacting DiTomaso Law For Your Workers' Compensation Claim
If you were injured at work or have experienced an occupational disease stemming from your job duties call us at DiTamoso Law today for dedicated support getting you back medically sound into the workforce without needing to deal with employers who unfairly cut corners.
About Washington Township, NJ
Washington Township was initially formed in 1849 out of portions of Deptford Township in Gloucester County and Mantua Township in Gloucester County as part of New Jersey's municipal incorporation program enacted that year.
Today Washington township is growing rapidly due mainly thanks its proximity to Philadelphia while keeping its rural countryside charm intact since it's considered one of South Jersey's largest municipalities area-wise covering over 23 square miles.
Frequently Asked Questions About Worker's Comp In Washington Township NJ
Is my employer required by law always to take responsibility for my worker's comp claim?
Yes! According To The NJ Foundational Elements of Worker's Compensation Law, employers are required by law to take responsibility for actions and related expenses concerning employee work injury claims.
As an injured worker in Washington Township, NJ, do I have the right to sue my employer?
No! The NJ Workers' Compensation Law bars lawsuits against employers with established compensation provisions and any injuries resulting from a workplace accident giving up the right to sue.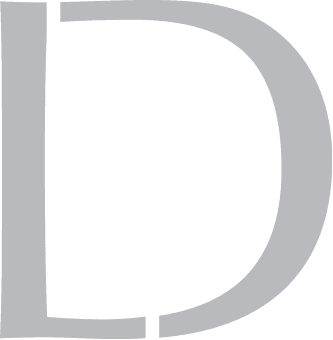 Get A 100% Free Case Evaluation
From A Top-Rated Personal Injury Attorney
$11.7M
Tractor-Trailer Accident
$1.5M
Drunk Driving Accident
$1.3M
Defective Machinery Accident
View All Case Results
"5 stars absolutely deserved here. If the need arises for legal representation again this is the only firm I will use. They handled every detail from insurance companies, doctors, and bills. I highly recommend Richard and his colleges and have to my friends and family."
See All Client Reviews