New Jersey Heavy Equipment Accident Lawyers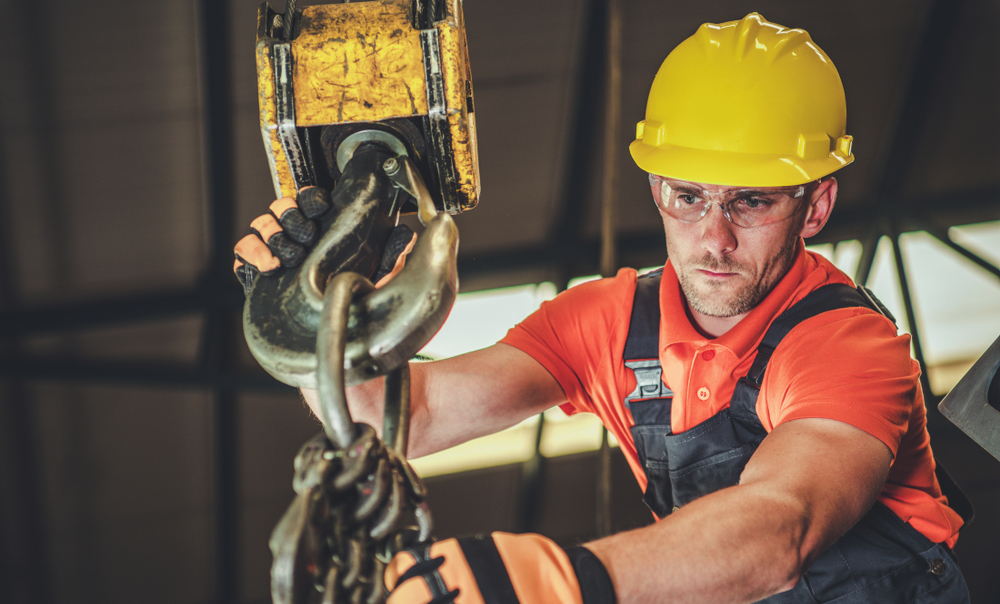 Heavy Machinery Accident Attorneys in Cherry Hill, NJ Seek Maximum Compensation for Clients Injured by Industrial Equipment in Burlington County, Camden County, Cumberland County, and Throughout South Jersey
Heavy equipment is used on a daily basis in many fields, such as farming and the construction industry. This equipment makes day-to-day tasks easier for workers, however, it can also pose a threat to their health and safety. This is because heavy equipment can lead to dangerous workplace accidents. Accidents involving heavy equipment often cause severe injuries and fatalities. If you or a loved one were involved in an accident with heavy equipment, contact one of our New Jersey heavy equipment accident lawyers and get your free consultation today.
Many workers are injured each year by heavy equipment, including bulldozers, cranes, and backhoes. This equipment is often complex, making mistakes easy to make. This, paired with its sheer weight and size, makes heavy equipment a safety risk for workers. When faced with an injury, a worker should contact a lawyer for help obtaining Workers' Compensation benefits.
Were You or a Loved One Injured in an Accident and Now You Have Questions? We Can Help. Tell us What Happened.
New Jersey Heavy Equipment Accident Lawyers Provide an Overview of the Causes of Heavy Machinery Accidents
Accidents involving heavy equipment can happen in a variety of ways, such as negligence from an employer or co-worker. Employers have a responsibility to ensure the safety of their workers. However, it is important to note that workers should always practice safety while working. This means following both company and national guidelines, sharing concerns with managers, and wearing personal protective equipment at all times. Additionally, an employer does not need to be negligent in order for a worker to obtain Workers' Compensation benefits for a work injury.
Heavy equipment accidents can happen through a lack of proper training. If an employer fails to provide adequate training for workers, it could increase the likelihood of mistakes. Most heavy machinery is complex. This, paired with size, can lead to disastrous outcomes if a worker is not trained properly on equipment. Similarly, it is crucial to provide refresher courses often for workers. This can help to avoid a preventable mistake that could lead to a severe injury.
Accidents may also occur if the machinery is in poor condition. This may happen if an employer fails to regularly inspect the machinery. Inspecting machinery is important to ensure that the equipment is not broken or malfunctioning. Similarly, employers should ensure that any repairs are made before use to avoid the risk of an accident.
Another risk for a heavy machinery accident is improperly balanced loads. If a truck or crane is improperly loaded, it could tip or roll over. If a worker is inside the machinery, this could lead to death. It could also severely injure or kill any surrounding workers. It is important that machinery with heavy loads are properly balanced to avoid any tips or rollovers. Operators should also be cautious and avoid hitting anything that could lead to the machine tipping.
Employees working with heavy machinery should be cautious of slip and fall accidents. According to the Occupational Safety and Health Administration (OSHA), falls are the number one cause of fatalities in the construction field. Slip and fall injuries can occur when a worker is entering or exiting machinery. Since most heavy equipment is tall, a slip and fall injury could lead to severe injuries, including brain and head injuries, back injuries, spinal cord injuries, and even death. Any worker operating heavy equipment should mount and dismount it slowly and cautiously to avoid any risks.
According to OSHA, electrocution accidents, caught-in/between accidents, struck-by-object accidents, and falls are the most dangerous accidents that happen in the construction industry. All of these accidents can occur with heavy machinery involved. Unfortunately, these dangers often cause most of the fatalities in the construction field.
Other accidents that could occur while using heavy machinery include the following:
Getting pinned by heavy equipment.
Getting crushed under equipment.
Getting struck by rolling machinery.
Getting caught between machinery and a stationary object.
It is important for workers to know the risks associated with operating heavy machinery. If an injury does happen, an experienced lawyer can help a victim file for full Workers' Compensation benefits to cover costs related to the injury.
★★★★★
Rich DiTomaso was an excellent attorney. He was knowledgeable, thorough, and settled our case with a great result. We would highly recommend using this attorney.
★★★★★
Five stars absolutely deserved here. They handled every detail, from insurance companies to doctors and bills. I highly recommend Richard and his colleges.
★★★★★
Richard Ditomaso is an expert in his field. He goes above and beyond for his clients. If you're looking for a great lawyer, give this one a chance; you won't regret it. A+++
What Kind of Injuries Occur from Heavy Equipment Accidents?
The sheer weight and size of heavy machinery often make the equipment dangerous to its operators. When an accident occurs with heavy equipment, it is often severe. Unfortunately, many accidents result in death. When accidents do not result in death, there can still be severe injuries that require a hospital stay, treatment, or physical therapy.
Some workplace injuries that occur from heavy machinery accidents include the following:
Crushing injuries
Broken bones
Head and neck injuries
Amputations
Internal bleeding
Organ damage
Lacerations
Spinal cord injuries
Concussions
Electrical burn injuries
Dangerous Machine Accident
Can I Get Compensation for My Injuries?
A worker who has an injury that was caused by heavy equipment accident at work can rest assured because he or she is eligible for Workers' Compensation. Workers' Compensation offers benefits to injured employees that help cover costs related to an accident, including medical expenses, disability-related expenses, lost wages, and lost earning capacity.
According to the New Jersey Department of Labor and Workforce Development, an injured worker who is interested in collecting Workers' Compensation should notify his or her employer immediately after an accident takes place. The victim should also ask to seek immediate medical attention. Under New Jersey law, an employer can choose which physician treats the victim. The employer should notify his or her insurance carrier after the incident report is made.
After this, the insurance carrier will notify the employer whether the injury is considered compensable. If the insurance carrier approves it, the victim should receive temporary disability benefits if the injury lasts more than seven days. If not, the victim has the ability to file a claim petition or apply for a hearing. Doing this indicates a dispute between the victim and the employer or the insurance carrier.
Families who have lost a loved one to a heavy equipment accident should also contact a lawyer. This could help them secure death benefits to help cover costs related to the victim's passing. According to the New Jersey Department of Labor and Workforce Development, the family is entitled to 70 percent of the deceased's weekly earnings if it does not exceed the maximum benefit amount. This money goes toward the victim's dependents, including his or her spouse and their children. Employers must also pay up to $3,500 for funeral expenses for the deceased.
Can I File a Lawsuit Against a Third Party?
If a third party is partially responsible for injuries caused by a heavy equipment accident, the victim could file a third-party claim. This claim is unlike Workers' Compensation, the victim is able to file a suit against an individual or corporation that is responsible for his or her injury.
Under Workers' Compensation, an employer does not need to be negligent for an employee to collect benefits for a work-related injury or illness; however, a worker could pursue a third-party claim if a party contributed to his or her injury or illness. If an equipment is faulty or it malfunctioned and caused an injury, the victim might be able to take legal action. Taking legal action could result in more compensation for the victim.
Victims should note that if they decide to make a third-party claim, their employer may ask to join to save costs from Workers' Compensation. This may depend on the laws of the state; therefore, it is important to contact a lawyer to learn more.
Vineland Workers' Compensation Lawyers at DiTomaso Law Represent Workers Injured by Heavy Machinery
If you are suffering from a work-related injury that was caused by heavy machinery, you need to contact one of our Vineland Workers' Compensation lawyers at DiTomaso Law. Our lawyers work tirelessly to help victims obtain Workers' Compensation to help alleviate financial stress from hospital bills, lost wages, or lost earning capacity. If you are interested in contacting a lawyer, contact us online or call us at 856-414-0010 for a free consultation. Located in Cherry Hill, New Jersey, we proudly serve injured workers throughout South Jersey, including Mt. Holly, Camden County, and Vineland.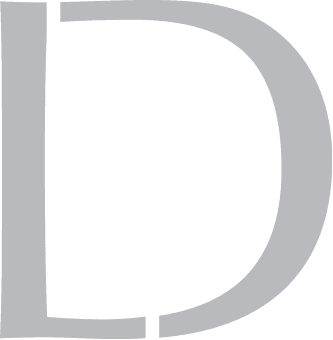 Get A 100% Free Case Evaluation
From A Top-Rated Personal Injury Attorney
$11.7M
Tractor-Trailer Accident
$1.5M
Drunk Driving Accident
$1.3M
Defective Machinery Accident
View All Case Results
"5 stars absolutely deserved here. If the need arises for legal representation again this is the only firm I will use. They handled every detail from insurance companies, doctors, and bills. I highly recommend Richard and his colleges and have to my friends and family."
See All Client Reviews