Personal Injury Protection Insurance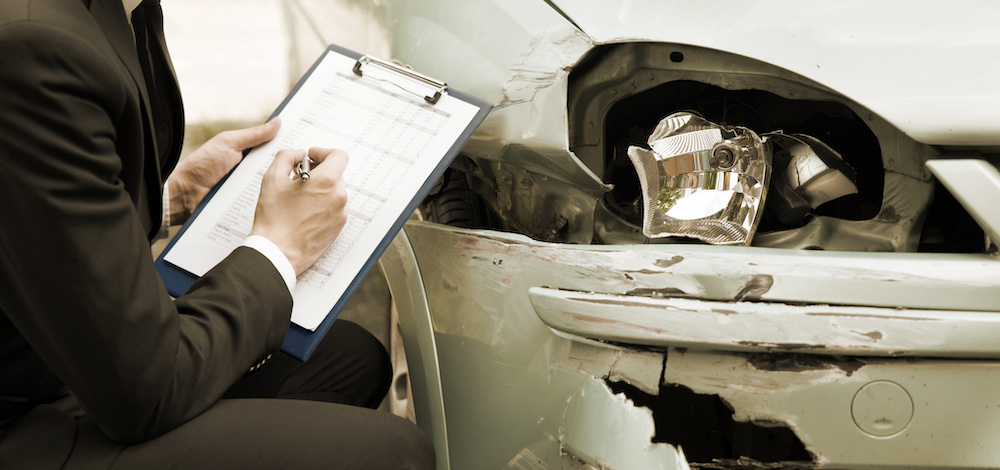 If You Have Questions About PIP Insurance Related to an Accident Accident Claim Contact The Trusted New Jersey Personal Injury Lawyers at DiTomaso Law For a Free Consultation About Your Case Today
Personal Injury Protection Insurance or (PIP) allows you the opportunity to recoup certain financial losses that you might have sustained from a car accident. You can collect that compensation regardless of your role in an accident.
It became particularly prominent in no-fault states such as New Jersey, meaning for most car accidents, the person responsible for an accident does not have to incur some of the costs associated with the accident. It also means that you are prohibited from filing a lawsuit against another driver in most instances.
There are disadvantages to this insurance, as you must negotiate with insurance companies over the correct compensation that you are seeking. They may attempt to make you a modest offer or argue that certain expenses are not covered. When you encounter these problems, an experienced New Jersey PIP lawyer can help.
Were You or a Loved One Injured in an Accident and Now You Have Questions? We Can Help. Tell us What Happened.
What Is PIP Insurance?
PIP is an insurance option that drivers purchase that will protect them from significant financial hardship should they become involved in a car accident. The thorough insurance covers everyone in the car at the time of the accident, including the driver and the passenger. Although it will not pay out as much as a personal injury suit, it does ensure a check is in your hand in a quicker fashion than a traditional lawsuit.
The insurance covers several expenses that you might encounter from a car accident. These expenses include:
Lost wages.
Health insurance deductibles.
Costs for services required as a result of disabilities from injuries.
Medical expenses beyond the health insurance policy limits.
Funeral expenses in the event of a death.
The insurance pays out all or a portion of these expenses regardless of your culpability in the accident. In exchange for the ease of receiving this compensation, you are prohibited from filing a lawsuit against the at-fault driver in most instances.
In New Jersey, you must purchase car insurance if you own a vehicle. Residents are required to carry at least basic insurance. This insurance includes the following:
$5,000 in property damage liability coverage: This amount is applied if you damage another person's vehicle or other property. This coverage does not include damage sustained by your own vehicle.
$15,000 in personal injury protection: This coverage is per person, per accident, and covers the amount mentioned above. This coverage will allow for up to $250,000 for certain serious injuries, such as permanent/significant brain or spinal cord injuries, or disfigurement.
The basic coverage does not include bodily injury liability. You can include an extra $10,000 in bodily injury liability to your basic policy. Without it, if you are responsible for a car accident in which the driver, their passengers, or both are injured, you could be financially responsible for any losses that are not covered by that person's PIP insurance.
A basic policy is not the best choice for everyone. It is particularly risky for those who have significant personal assets.
★★★★★
Rich DiTomaso was an excellent attorney. He was knowledgeable, thorough, and settled our case with a great result. We would highly recommend using this attorney.
★★★★★
Five stars absolutely deserved here. They handled every detail, from insurance companies to doctors and bills. I highly recommend Richard and his colleges.
★★★★★
Richard Ditomaso is an expert in his field. He goes above and beyond for his clients. If you're looking for a great lawyer, give this one a chance; you won't regret it. A+++
Why Do I Need to Purchase PIP Insurance?
You need to purchase PIP because New Jersey is one of a handful of states that is considered no-fault. In a no-fault state, you can collect on reimbursement for your medical expenses and lost wages through your car insurance. This alleviates the hassles of having to go through a long litigation process.
Drivers can receive limited compensation for their economic expenses, although they cannot collect any reimbursement for non-economic expenses, such as pain and suffering and loss of quality of life.
With the purchase of PIP insurance, a driver is prohibited from filing a lawsuit against an at-fault driver. However, that restriction is not absolute. There are certain instances in which a driver is free to file a personal injury claim outside of the no-fault protection. Those instances occur only in the event of death or catastrophic injury. Those conditions include:
Loss of a body part.
Significant disfigurement.
Significant scarring.
Displaced fracture.
Loss of a fetus.
Permanent injury.
Death
To qualify as a permanent injury, it must impact a particular body part in such a severe way that it is not properly able to heal or regain full function.
If your injury meets this criterion, you can file a lawsuit and seek out the non-economic expenses. This process will take place as a regular lawsuit.
The only other exception to filing a claim against the at-fault driver pertains to any damage sustained to your vehicle during a car accident. It can be partial damage or a total loss of the vehicle, but in either case, you can file a claim against the at-fault driver to seek reimbursement for those costs.
Do I Have to Purchase PIP Insurance in New Jersey?
When purchasing car insurance, you have the option to purchase the basic coverage. You can also purchase the standard coverage, which includes the bodily injury liability. The limits in this provision range from $15,000 per person/$30,000 per accident, to as high as $250,000 per person/$500,000 per accident. In addition, when you purchase the standard policy, you must decide what type of insurance you wish to purchase. The two versions include:
Limited right to sue: This is the less expensive of the two options and therefore the version most people commonly purchase. When you buy this type, your right to file a claim against an at-fault driver is limited. Otherwise, you can collect compensation through your PIP.
Unlimited right to sue: This is more expensive but allows for more options should you become injured in a car accident. With this insurance, you will not be restricted on your options on ways to recoup your losses after an accident. Even if you sustained a minor injury, you are still free to file a claim against an at-fault driver and seek to recoup all your economic and non-economic losses.
It is an important decision that you will have to make at the outset when you purchase car insurance. Although you can always upgrade your policy whenever you would like, you will not be able to do so after you have an accident and expect it to allow you the opportunity to file a claim with the at-fault driver.
Is It Important to Prove Fault While Having Personal Injury Protection Insurance in New Jersey?
There are instances when it will be necessary to identify the at-fault driver in a car accident. As mentioned, if you have the type of insurance that will allow you to file a claim or if you or one of your passengers suffered a horrific accident that falls beyond the PIP limitation, you will need to identify the person who you can file your claim against.
When you file a claim, you or the other driver's personal injury protection insurance may come in to question. When you and your lawyer go in to court, it is to provide evidence that proves that the driver's actions directly led to the accident, which caused your injuries. To establish this, there are several factors used:
Collision type: The type of accident in which you were involved can demonstrate the other driver's negligent actions that led to the collision. If they rear-ended you, they may not have been paying attention. If they T-boned you, they may not have seen you crossing through an intersection.
Video evidence: Photographs and videos of the accident site can tell much about what happened. Forensic experts can use the evidence to piece together the chain of events that led to the accident. Your lawyer can obtain traffic cam videos if there were any in the area that will illustrate a fuller picture of the situation.
Black box data: Many may not realize this, but since 2014, most cars now come equipped with data recorders that record 15 data inputs, including braking during the accident, severity of the damage, length of the accident, engine RPM, and steering. Accessing this information can be difficult and could require specialized equipment that will prevent an owner from tampering with the evidence.
Witness statements: People who may have witnessed the accident can provide valuable insight as to what was taking place during the accident. Their testimony will either support or refute one side's perspective of the accident. It is a good idea to speak with witnesses immediately after an accident to get their testimony and their contact information, if necessary.
Police report: When police arrive at the scene of an accident, they will observe all the evidence that they see at the scene and write up an objective police report on the incident. That report will provide the firsthand account of the conditions that led to your accident.
If you are involved in a car accident, it is important that you seek medical attention right away. If you can move, you should take pictures and videos of the scene in case you will need it for later, including any vehicle damages and conditions that may have caused the accident.
You should also speak with any witnesses and obtain their contact information so that you lawyer can hire them later.
Dangerous Machine Accident
How Much Can I Receive Through my Personal Injury Protection Insurance in My Car Accident Claim?
It is important to know the limitations of the compensation that you will receive through your PIP insurance and any potential personal injury claim. In both instances, you might not get the full amount you are expecting.
When you are dealing with personal injury protection insurance, you will be negotiating with your insurance carrier for the amount you are seeking for compensation. The insurance may not always offer you the full amount you deserve. It may still be necessary to speak with a PIP lawyer who can negotiate with your insurance company on your behalf.
Although personal injury protection insurance should cover your full medical expenses, that is not the case for any lost wages you will be owed. A basic policy will only pay out about $100 a week for a maximum of $5,200, or 52 weeks. The total amount cannot surpass the injured person's regular income.
PIP will also reimburse you about $12 a day to cover certain expenses for chores that you can no longer perform because of your injuries, such as mowing the lawn, doing laundry, or shoveling snow. There is an annual limit on this benefit of $4,380.
In a car accident claim, New Jersey follows the modified comparative negligence rule. This means that when the judge or jury makes their decision about an accident claim, they will determine the percent of fault for which each party is responsible. Then they will establish a final amount, and each negligent party must pay a portion of that amount based on the percentage of fault for which they are responsible.
As a result of this, you may not receive the full amount of compensation for which you believe you are entitled if you are found to bear some responsibility for the accident. The state does prohibit those individuals who are more than 50 percent responsible for the accident from collecting any of the settlement amount.
This law could also have an impact on any insurance settlement you may be offered as well. Claims adjusters know the law and the limitations of the amount you will receive. They might attempt to predict what will take place in court and use that as an opportunity to offer you a lower amount.
You should never agree to any settlement from your insurance without first speaking with a lawyer.
What Is the Goal of Being a No-Fault State?
New Jersey drivers pay the highest rates for car insurance in the country, and state lawmakers were looking for ways to lower those costs. Their solution was to attempt to eliminate some of the small claims brought up in certain car accident cases. Drivers can now be assured of receiving a quick payment for their injuries that will prevent them from falling into any significant financial hardship, while limiting the number of car accident claims to just the major ones.
Cherry Hill Personal Injury Lawyers at DiTomaso Law Can Protect Your Rights After a Collision
If you have been involved in a serious car accident, it is important to contact a lawyer to explore your legal options. Our Cherry Hill personal injury lawyers at DiTomaso Law are on your side. Call us today at 856-414-0010 or contact us online for a free consultation. Located in Cherry Hill, New Jersey and Philadelphia, we represent clients throughout Southeastern Pennsylvania and South Jersey, including Mt. Holly, Camden County, and Vineland.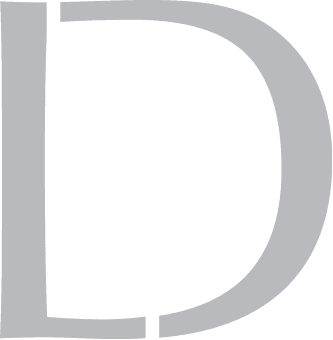 Get A 100% Free Case Evaluation
From A Top-Rated Personal Injury Attorney
$11.7M
Tractor-Trailer Accident
$1.5M
Drunk Driving Accident
$1.3M
Defective Machinery Accident
View All Case Results
"5 stars absolutely deserved here. If the need arises for legal representation again this is the only firm I will use. They handled every detail from insurance companies, doctors, and bills. I highly recommend Richard and his colleges and have to my friends and family."
See All Client Reviews