New Jersey Carpal Tunnel Lawyers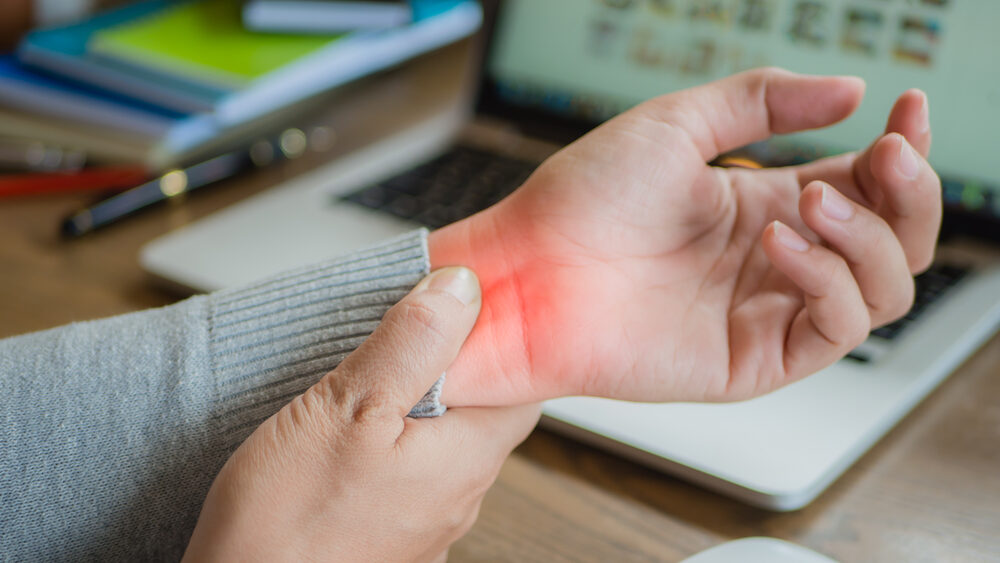 Carpal Tunnel Syndrome Injury Attorneys in Cherry Hill, NJ Help Clients Secure Financial Compensation for Work-Related Injuries and Accidents in Burlington County, Camden County, Cumberland County, and Throughout South Jersey
 Not all workplace injuries are caused by a single instance of an accident. Repetitive stress injuries can occur in any profession that requires workers to perform the same tasks repeatedly. For many workers who sit at a desk and routinely use a computer, carpal tunnel is a serious risk. Employees who suffer from work-related carpal tunnel syndrome are eligible for Workers' Compensation benefits. Contact our New Jersey carpal tunnel lawyers today at 856-414-0010 and get a free consultation with our carpal tunnel syndrome injury attorneys in Cherry Hill, NJ at DiTomaso Law.
Carpal Tunnel Syndrome is a condition affecting the median nerve and tendons in the wrist, which control movement in the thumb and first three fingers.  Repetitive stress on this area can cause swelling, which compresses the carpal tunnel through which these nerves and tendons pass. Workers may experience pain, tingling, numbness, a burning sensation, loss of dexterity, or grip weakness in the hand and wrist as a result. The condition can range from mild to severe and can worsen over time.
New Jersey Carpal Tunnel Lawyers Highlight The Common Causes of Carpal Tunnel Syndrome
It is not just workers using a keyboard and mouse all day who are at risk for carpal tunnel syndrome. Common tasks that can cause carpal tunnel syndrome may include the following work tasks:
Operating a cash register
Typing
Sewing or crocheting
Painting
Playing a musical instrument
Agricultural tasks
Twisting tools, such as wrenches
Consistent use of vibrating tools
Driving
Assembly line work
Cooking
Playing sports, such as tennis
Treatment for Carpal Tunnel Syndrome depends on the severity of the condition.  Some may be able to recover with only rest and the use of a splint, while others may need medication, such as steroid injections. Severe cases may require Carpal Tunnel Release, a surgical procedure to relieve pressure on the nerves by cutting through the ligament. These remedies take time and may result in temporary loss of use, which can be especially challenging if the affected hand and wrist is on the dominant side.
★★★★★
Rich DiTomaso was an excellent attorney. He was knowledgeable, thorough, and settled our case with a great result. We would highly recommend using this attorney.
★★★★★
Five stars absolutely deserved here. They handled every detail, from insurance companies to doctors and bills. I highly recommend Richard and his colleges.
★★★★★
Richard Ditomaso is an expert in his field. He goes above and beyond for his clients. If you're looking for a great lawyer, give this one a chance; you won't regret it. A+++
Workers' Compensation Benefits
 Some states classify Carpal Tunnel Syndrome as an accident, while others consider it an occupational illness. If it is work-related, however, employees are eligible for Workers' Compensation benefits. Workers who are considered independent contractors rather than employees are not always covered by the employer's Workers' Compensation insurance, but if they can prove that the employer had a certain amount of control over how and when they worked, they may be able to receive benefits. Workers' Compensation benefits for employees suffering from Carpal Tunnel Syndrome include:
Medical costs: Workers' Compensation covers all treatment related to the employee's injury, including doctor's visits, procedures, prescriptions, medical equipment, and rehabilitation.
Temporary disability benefits: Carpal Tunnel Syndrome may prevent an employee from working, but they will receive a percentage of their lost wages during this time.
Permanent disability benefits: If the employee's condition is severe enough that they will never regain full use of their hand or wrist, they may be eligible for long-term benefits; this can include vocational training if the employee will not be able to return to their current employment.
Successfully proving a Workers' Compensation claim can be complicated. The burden of proof is on the employee to establish that the condition was caused by their working conditions. The progressive nature of the condition can make it difficult to pinpoint the exact time frame in which the stress occurred, and there are other factors that can contribute to Carpal Tunnel Syndrome, such as age; pregnancy; disease, such as diabetes or arthritis; hobbies outside of work; or a wrist injury. Having an experienced Workers' Compensation lawyer by your side can help.
Dangerous Machine Accident
New Jersey Carpal Tunnel Lawyers at DiTomaso Law Fight for the Rights of Workers Suffering from Carpal Tunnel Syndrome
The Cherry Hill Workers' Compensation lawyers at DiTomaso Law have successfully recovered compensation for injured workers in all types of cases. We will thoroughly review the facts of your case and pursue an aggressive legal strategy to obtain the full compensation to which you are entitled. Located in Cherry Hill, New Jersey, we help injured workers throughout South Jersey, including Mt. Holly, Camden County, and Vineland. Call us today at 856-414-0010 or contact us online for a free consultation.
New Jersey Carpal Tunnel Lawyers Answer Frequently Asked Questions
What is workers' compensation?
What is covered under workers' compensation?
What workers' compensation benefits are available?
What should I do after a work accident in order to pursue workers' compensation?
Can I sue an employer or another employee for my workplace accident?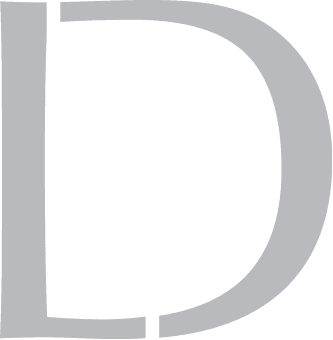 Get A 100% Free Case Evaluation
From A Top-Rated Personal Injury Attorney
$11.7M
Tractor-Trailer Accident
$1.5M
Drunk Driving Accident
$1.3M
Defective Machinery Accident
View All Case Results
"5 stars absolutely deserved here. If the need arises for legal representation again this is the only firm I will use. They handled every detail from insurance companies, doctors, and bills. I highly recommend Richard and his colleges and have to my friends and family."
See All Client Reviews