What is a Lump-Sum Settlement in a Workers' Compensation Case?
June 28, 2021
A Workers' Compensation case can be settled in a couple of different ways. A settlement allows an injured employee to get the money they need to offset the costs of missed wages, medical bills, and other expenses. However, many workers are confused by the two main settlement types: lump-sum settlements and structured settlements.
Before accepting any settlement offer, especially a lump-sum settlement, an employee who has a work-related injury should consider consulting with a lawyer. The lawyer can help them understand the advantages and disadvantages of lump-sum settlements, and whether or not a lump-sum settlement makes sense for their needs.
How Does a Workers' Compensation Lump-Sum Settlement Work?
With a lump-sum settlement, the injured worker receives a substantial sum of money at once. For instance, someone with a serious injury may receive a settlement offer of $500,000. If the worker accepts the money, the money will be issued immediately. This allows the worker to have instant access to the full settlement amount.
It should be noted that every state has its own way of handling lump-sum settlements. In New Jersey, lump-sum settlements are referred to as Section 20 settlements. Structured settlements are referred to as Section 22 settlements.
What are the Benefits of Accepting a Lump-Sum Settlement?
For many injured employees, agreeing to a lump-sum settlement makes sense. They appreciate the advantages that can come from a lump-sum settlement, including:
The settlement money is available right away. Injured workers may find it difficult to keep up with mounting medical and other bills. Additionally, if they are not working, they might not have any income coming into the household to offset their normal costs of living. A lump-sum settlement provides them with needed money.
The case ends with the settlement agreement. Some injured employees want to end their legal experience as soon as they can. Even if an employee has hired a lawyer to represent them, they may want to accept a lump-sum settlement offer and move on. By agreeing to a lump-sum settlement, the worker can avoid any future involvement with the case.
All fees are taken out of the lump sum. Typically, fees for a lawyer and other professionals are taken directly out of the lump sum before it is given to the worker. Therefore, the worker does not have to write additional checks.
Lump-sum settlements are tax exempt. The worker does not have to pay taxes on settlement money. However, if the worker invests the money into a financial account, any interest that comes from the investment is taxable according to state or federal laws.
These advantages of lump-sum settlements may seem attractive. However, most lawyers will caution that workers should not immediately accept a lump-sum settlement.
What are the Downsides of Lump-Sum Settlements?
A lump-sum settlement should not be accepted without serious consideration. This is because lump-sum settlements can be problematic in a few ways, including:
The settlement sum may not be enough. Ideally, a lump-sum settlement would be enough to cover the injured worker's needs for life. However, an injury can worsen over time, leading to more expensive bills in the years to come. Many hurt employees who accept a lump-sum settlement come to realize that even though the money sounded like a lot at the time, it is not enough to sustain them.
There is no going back. Another issue with a lump-sum settlement is that they are fully binding. Once they are put into place, the injured worker can no longer open the case. This means that the worker needs to make sure that the lump-sum settlement is going to provide enough financial coverage for life.
Not everyone can handle receiving a large sum of money. Some workers will spend the lump sum quickly. A worker needs to understand how to spend their settlement money responsibly.
What is the Alternative to a Lump-Sum Settlement?
An injured worker may feel that a lump-sum settlement is not in their best interest. The alternative is to accept a structured settlement. With a structured settlement, money is disbursed over time. In other words, the settlement amount is given to the employee on a regular schedule. The schedule could be every week, month, or year.
Unlike a lump-sum settlement, a structured settlement allows the worker to re-open the case for evaluation within two years of the final payment. This is an important distinction and can protect the worker, particularly if their injury worsens over time.
Some of the other upsides to structured settlements include:
A structured settlement offers consistent payments. This reduces the ability to spend all the cash at one time.
A structured settlement allows for the possibility of a lifetime of compensation. Many workers appreciate knowing that if they need more money, they can appeal for it.
A structured settlement is tax-exempt. The same tax rules governing lump-sum settlements pertain to structured settlements. Consequently, workers do not harm themselves by choosing a structured settlement over a lump-sum settlement.
How Do I Know if a Lump-Sum or Structured Settlement Makes Sense for Me?
Figuring out whether to accept a lump-sum or structured settlement can be challenging. No decision should be made without serious contemplation. An injured employee will want to make sure that their medical condition has stabilized before accepting either type of settlement. That way, they have a general sense of how their disability will affect the rest of their life.
Any injured employee should feel free to contact a lawyer before or after making a claim. If the claim is denied, the lawyer can help with the appeal. If the claim is accepted, the lawyer can advise on settlement offer choices. Ultimately, an injured worker deserves to get fair compensation under the law.
Vineland Workers' Compensation Lawyers at DiTomaso Law Help Injured Employees Determine Which Settlement is Best
Navigating the Workers' Compensation system can be difficult. Contact a Vineland Workers' Compensation lawyer at DiTomaso Law if you need help deciding whether you should accept a structured or lump-sum settlement. Call us at 856-414-0010 or contact us online for a free consultation about your case. Located in Cherry Hill, New Jersey, we serve clients throughout South Jersey, including Mt. Holly, Camden County, and Vineland.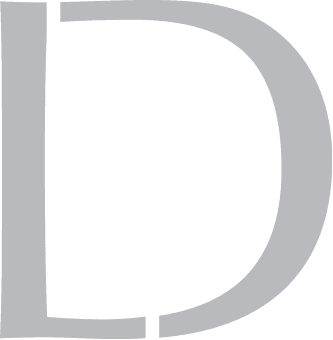 Get A 100% Free Case Evaluation
From A Top-Rated Personal Injury Attorney
$11.7M
Tractor-Trailer Accident
$1.5M
Drunk Driving Accident
$1.3M
Defective Machinery Accident
View All Case Results
"5 stars absolutely deserved here. If the need arises for legal representation again this is the only firm I will use. They handled every detail from insurance companies, doctors, and bills. I highly recommend Richard and his colleges and have to my friends and family."
See All Client Reviews