Ocean County Ice Cream Manufacturer Fined Over Repeat Catastrophic Work Injuries
March 24, 2021
An ice cream manufacturer in Ocean County will have to pay over $237,000 in fines for two Occupational Safety and Health Administration (OSHA) violations, where workers lost fingers while trying to perform maintenance on the same machine. Fieldbrook Foods Corporation received fines after the same machine amputated a sanitation worker's finger and fractured other fingers in 2018 and amputated two fingers of a maintenance mechanic in September 2020. The OSHA claimed that Fieldbrook Foods failed to shut off the machines completely before maintenance procedures started. Instead of addressing concerns after the first incident, the corporation continued to operate the machine and put their workers at risk.
This marks the second fine the company has received for OSHA violations on the same machine. The incident from 2018 saw a $100,000 fine. The OSHA also cited other violations against the company in the earlier complaint. In a statement, the company refuted the charges and vowed to challenge the OSHA ruling. They have 15 days to file the objection and request a hearing.
What Should an Injured Worker Do if They Have a Catastrophic Injury?
The recent case indicates that workers are vulnerable to severe injuries in various occupations. A catastrophic injury goes beyond the scope of a normal workplace injury. These often permanently alter lives and career paths. Catastrophic injuries can include:
Catastrophic injuries at work, like the ones cited in the OSHA complaint, often require legal intervention for satisfactory resolution and Workers' Compensation. There will be a Workers' Compensation claim to cover medical expenses and lost wages. If a catastrophic injury stems from negligence, a victim can receive additional compensation with the help from a lawyer.
There are limitations in filing most catastrophic injury cases. In New Jersey, the deadline is two years from the incident, unless a victim is not 18 years old at the time of the incident. In those cases, the two years begin once the individual turns 18 years old. Since there is a time limit, a victim should speak to a lawyer as soon as possible.
How Do Workers' Compensation Claims Operate in New Jersey?
New Jersey uses a no-fault system for Workers' Compensation. This means an employee cannot sue their employer for the injury. It is advised to seek medical treatment as soon as possible following the injury, as it will likely decide the best course of action and provide as much pertinent information in filing a Workers' Compensation claim. Workers' Compensation benefits are usually determined by a combination of diagnoses from one or multiple physicians and suggested treatment plans. Available options include:
Temporary disability benefits. These benefits begin seven days after missing work due to an injury or illness and can last up to 400 weeks, paying up to 70 percent of average weekly wages. Once the victim returns to work, these benefits stop.
Permanent partial disability benefits. These apply to injured or sick workers who suffer lasting impairments and are unable to return to their previous roles at full capacity. The duration of benefits varies based on the injury. Scheduled injuries that occur to the eyes, hands, legs, and other extremities, last a certain number of weeks as determined by the state. Non-scheduled injuries occur internally or to areas such as the head, back, hip, or spine. These benefits pay out up to 600 weeks at 70 percent of one's weekly wages, depending upon the severity of the injury.
Permanent total disability benefits. These benefits are distributed due to the loss of limbs, eyesight, or other cumulative damage that prevent workers from returning. It can also be diagnosed following maximum medical improvement (MMI) by the responsible medical professional. If a worker is found to have a permanent total disability, they will receive benefits for 450 weeks. That payment calendar can be extended if a worker shows a continued inability to return to work.
Should I Hire a Lawyer for a Catastrophic Work Injury?
If a worker has not engaged legal counsel already, it is advised to retain a lawyer to help determine the best course of action for pursuing benefits. Many times, an insurance company will offer a lump-sum settlement award that may be well short of what the victim is entitled. Represented plaintiffs will be able to better negotiate for fair compensation, backed by the information and expertise of a seasoned litigator. In New Jersey, injured workers can file a claim through the Division of Workers' Compensation. If rejected, there is an option for the worker to appeal the decision with the help of a lawyer.
Regarding catastrophic injuries to workers, the manufacturer may also be held liable for any injuries sustained, such as if a machine part was assembled improperly or a device malfunctioned. In those cases, a third-party liability suit may be necessary to obtain additional compensation for pain and suffering and loss of quality of life.
South Jersey Catastrophic Injury Lawyers at DiTomaso Law Have the Experience to Maximize Benefits for Severely Injured Victims
Catastrophic injuries create an added level of urgency and responsibility to Workers' Compensation claims. Expertise is a major factor in making sure victims get the most possible compensation for their injuries. Our South Jersey catastrophic injury lawyers at DiTomaso Law have the experience to handle complex injury cases. Call us at 856-414-0010 or contact us online for a free consultation. With offices located in Philadelphia and Cherry Hill, New Jersey, we serve clients throughout southeastern Pennsylvania and South Jersey, including Mt. Holly, Camden County, and Vineland.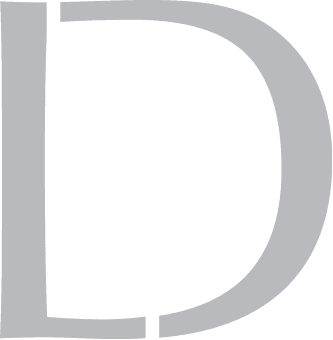 Get A 100% Free Case Evaluation
From A Top-Rated Personal Injury Attorney
$11.7M
Tractor-Trailer Accident
$1.5M
Drunk Driving Accident
$1.3M
Defective Machinery Accident
View All Case Results
"5 stars absolutely deserved here. If the need arises for legal representation again this is the only firm I will use. They handled every detail from insurance companies, doctors, and bills. I highly recommend Richard and his colleges and have to my friends and family."
See All Client Reviews