New Jersey Wage Loss Benefits Attorney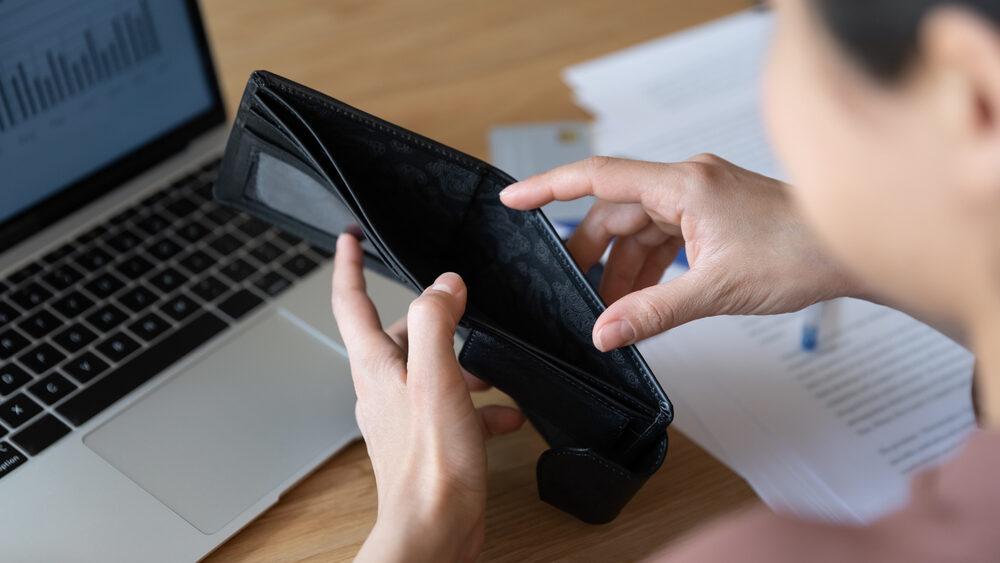 Missing work when you are injured can be stressful. You may be facing medical bills from your injury and you will most likely be off work for some period of time. Fortunately, if you are injured on the job, Workers' Compensation benefits will replace a portion of your lost wages and cover your medical costs and other expenses.
New Jersey requires most employers to carry Workers' Compensation insurance. Even out-of-state employers may need Workers' Compensation coverage if a contract of employment is in New Jersey or if work is performed in New Jersey. The law provides certain exceptions for employers covered by federal programs, freelancers, independent contractors, and sole proprietors who do not employ other people.
Every employee is covered under Workers' Compensation insurance beginning on their first day of employment. Part-time and seasonal employees must be covered by Workers' Compensation insurance if they are paid wages or salaries and have taxes deducted. Coverage is not required for contractors, interns, and volunteers. 
How Do Wage Loss Benefits Work in New Jersey?
Workers' Compensation insurance does not require an employee or an employer to prove fault in a workplace accident. An injured employee will receive benefits regardless of who is at fault. In exchange for these guaranteed benefits, the worker does not have the right to bring a civil action against the employer for pain and suffering or other damages.
Workers' Compensation provides wage loss and medical coverage to employees who suffer job-related injuries or occupational illnesses, including aggravation of existing conditions and disorders caused by workplace toxins. It also provides death benefits to dependents of workers who have died due to their work injury or illness. 
Workers' Compensation benefits replace some lost wages if your injury prevents you from working or if you cannot perform the job you did before your injury. To qualify for wage loss benefits in New Jersey, your injury must prevent you from returning to work for seven days before payments begin. 
The seven-day period begins on the first day your work-related injury prevents you from working. When you have been absent from work for seven days, wage loss payments begin and are calculated from the first day you missed work.
New Jersey's Workers' Compensation program provides certain benefits.
★★★★★
Rich DiTomaso was an excellent attorney. He was knowledgeable, thorough, and settled our case with a great result. We would highly recommend using this attorney.
★★★★★
Five stars absolutely deserved here. They handled every detail, from insurance companies to doctors and bills. I highly recommend Richard and his colleges.
★★★★★
Richard Ditomaso is an expert in his field. He goes above and beyond for his clients. If you're looking for a great lawyer, give this one a chance; you won't regret it. A+++
Temporary Total Disability Benefits
If an injured worker is disabled for more than seven days, they will be eligible to receive temporary total disability benefits, retroactive to the first day of lost time. These benefits are paid at 70 percent of the worker's average weekly wage, not to exceed the statutory maximum rate or fall below the statutory minimum rate. These benefits are provided until the worker has returned to work or has reached maximum medical improvement (MMI) or the statutory 400-week maximum. 
Permanent Partial Disability Benefits
Once you reach MMI or return to work, a required evaluation will determine whether your injury or disease has permanently impacted your life. Partial disability benefits begin when the evaluation indicates you are partially disabled but can perform light-duty work and earn wages. Permanent partial disability benefits compensate you for your permanent loss of function.
In New Jersey, specific physical injuries automatically qualify for partial or total disability in amounts set by statute. These scheduled losses include limb amputation, including fingers, hands, arms, legs, feet, and toes, and losses of vision and hearing. Permanent partial disability benefits equal 70 percent of your pre-injury wages for the length of time determined by the schedule of disabilities. Work injuries that permanently damage the spine, internal organs, and head are non-scheduled disabilities and are compensated at 70 percent of pre-injury wages.
Dangerous Machine Accident
Permanent Total Disability Benefits
If your doctor determines you cannot return to work because of your work injury, you may be eligible for permanent total disability benefits after temporary total disability benefits have run out. These benefits are paid for a maximum of 450 weeks. 
At 450 weeks, you will undergo an evaluation to assess your capacity to work. If your permanent disability is confirmed and you cannot earn at a rate equal to what you earned pre-injury, your benefits can continue past 450 weeks.
The benefits are paid weekly and are based upon 70 percent of the average weekly wage, not to exceed the statutory maximum or fall below the statutory minimum. 
To qualify for these benefits, you must be at least 50 percent impaired based on American Medical Association standards. If you are not at least 50 percent impaired, your employer can change your status to permanent partial disability.
What Are Other Types of Workers' Compensation Benefits?
Other types of Workers' Compensation benefits include the following.
Death Benefits
Dependents of a worker who has died due to a work-related injury or illness may be eligible to receive death benefits and funeral expenses up to $3,500. The weekly benefits are 70 percent percent of the wage of the deceased worker, not to exceed the statutory maximum.
Medical Benefits
Workers' Compensation covers necessary and reasonable expenses for medical treatment, prescriptions, and hospital services related to the work injury. These expenses could include the following: 
Doctor visits.

Specialist visits.

Hospital stays.

Surgeries.

Therapies.

Medications.

Medical equipment.

Rehabilitation.

Home care.

Mileage reimbursement.
If you file a Workers' Compensation claim, your employer and its insurance carrier can designate medical providers for your injuries. You may also be asked to undergo an examination with a doctor other than your treating physician. This is called an independent medical examination (IME) and provides an expert medical opinion about any disputes in your case. 
Most often, the insurer will request an IME and will select the examining physician when it disagrees with a treating doctor about whether:
The injury or illness is related to work.

Suggested treatment is necessary.

The return-to-work date is appropriate.

There is a permanent disability that precludes a return to work in any capacity.
You may have to undergo several IMEs while receiving Workers' Compensation benefits. 
How Can a Lawyer Help Me With My Workers' Compensation Claim?
A Workers' Compensation claim can be stressful and complex, especially if the insurer denies or devalues your claim. Without a lawyer, injured or ill employees have no one to advocate for them but themselves. 
A Workers' Compensation claim can significantly affect a worker's quality of life, both physically and financially. An experienced Cherry Hill Workers' Compensation lawyer can keep abreast of laws and know how to defend your rights. 
A Cherry Hill Workers' Compensation lawyer will consult with medical professionals and other experts to determine the actual cost of your future care, medical needs, and disabilities. They will factor in your lost wages, future lost wages, reduced earning potential, and fees and costs. The result will be a realistic demand for compensation that covers your actual losses. 
In addition, the Workers' Compensation appeal process requires hearings, which are legal proceedings. You will need a lawyer to help you prepare your testimony and proof of disability. 
Cherry Hill Workers' Compensation Lawyers at DiTomaso Law Help Injured Workers Obtain Entitled Wage Loss Benefits
If an injury from a work accident leaves you unable to return to your job, contact one of our experienced New Jersey Workers' Compensation lawyers at DiTomaso Law. We will fight to help you obtain the benefits you are entitled to and deserve. Call us today at 856-414-0010 or contact us online to schedule a free consultation. Located in Cherry Hill, New Jersey, we proudly serve injured workers throughout South Jersey, including Mt. Holly, Vineland, and Camden County.
Frequently Asked Questions About Wage Loss Benefits in New Jersey
What is workers' compensation?
What is covered under workers' compensation?
What workers' compensation benefits are available?
What should I do after a work accident in order to pursue workers' compensation?
Can I sue an employer or another employee for my workplace accident?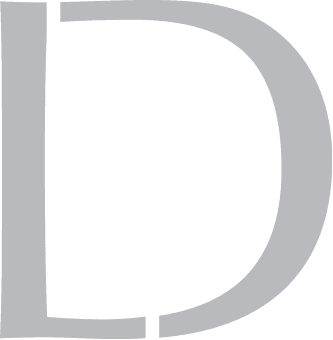 Get A 100% Free Case Evaluation
From A Top-Rated Personal Injury Attorney
$11.7M
Tractor-Trailer Accident
$1.5M
Drunk Driving Accident
$1.3M
Defective Machinery Accident
View All Case Results
"5 stars absolutely deserved here. If the need arises for legal representation again this is the only firm I will use. They handled every detail from insurance companies, doctors, and bills. I highly recommend Richard and his colleges and have to my friends and family."
See All Client Reviews