Lump Sum Settlements for Workers Compensation in New Jersey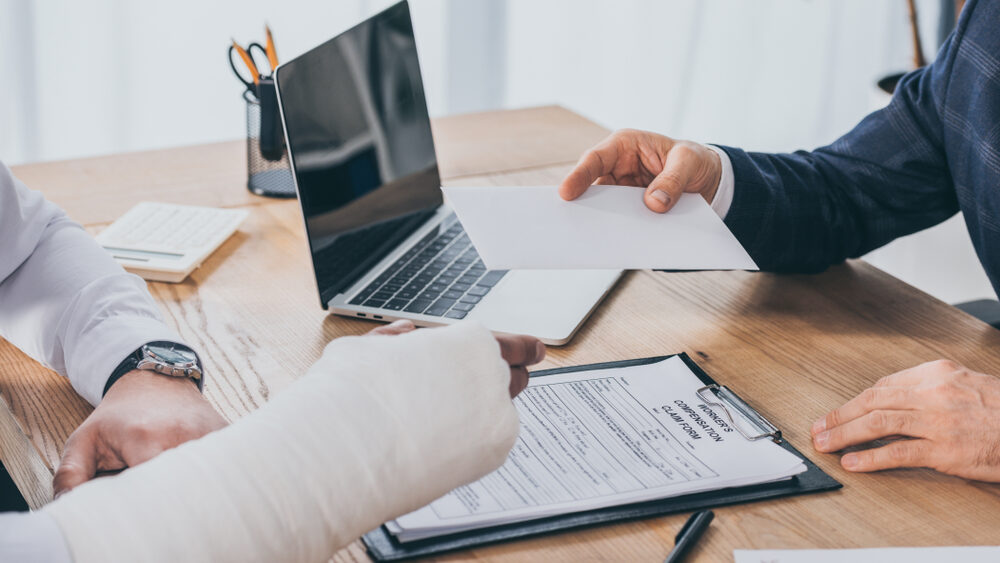 When you are injured in a workplace accident or fall ill due to your work environment, you may be entitled to Workers' Compensation benefits. Most employers in New Jersey are required to have Workers' Compensation insurance, which covers primarily the following:
Compensation for medical expenses:

Covers medical treatment, surgeries, prescription medications, rehabilitative devices, and transportation to and from medical appointments.

Temporary disability:

You can get up to two-thirds of the wages of your average weekly amount, up to certain maximums, if your claim is approved.

Permanent disability:

If your injury leaves you unable to return to work, you may be able to file a claim for permanent disability, which covers lost income for an extended period.

Death benefits:

If a workplace injury results in a death, the worker's dependents can file a claim for

death benefits

to cover various expenses.
An injured employee must waive the right to sue their employer to receive any type of Workers' Compensation benefit. However, if the negligence of a third party caused the injury, the employee may be able to file a personal injury lawsuit.
Workers' Compensation payments are typically paid out as a weekly benefit based on your average weekly wage percentage. In some cases, however, a lump-sum settlement payment may be an option, especially in cases involving severe, long-term, or permanent injuries. It is not unusual for certain Workers' Compensation claims to settle through lump-sum agreements at some point. 
Under New Jersey law, Section 20 or Section 22 settlements are available, each with different benefits. Critical components of both payments include the following. 
Section 20 Settlements
A Section 20 settlement is a lump-sum, final payout settlement that can only be used in contested or denied cases. Section 20 features include:
Used when the insurance company disputes or denies a Workers' Compensation claim.

Provides a one-time payment, as opposed to installments over time.

In entering into the settlement agreement, the employer does not admit liability.

Both the employee and the employer must agree to the terms of the agreement and submit it for approval by a judge. If all parties do not approve every time, the deal is invalid.

It is not a Workers' Compensation payment except for insurance rating purposes.

Employee relinquishes all rights for future benefits about the claim; it cannot be reopened. This could be a potential negative if you relapse, aggravate the injury, or worsen your condition. 
Employers and insurers often prefer Section 20 settlements because they constitute a full and final settlement of the matter. The employer and insurer are essentially free from having to address the injury after the payment has been paid. 
A Section 20 settlement may not be the best choice from an employee's perspective. If the insurance company is aggressively disputing your claim, it may be logical to take the Section 20 settlement. It would be helpful to discuss your options with a Cherry Hill Workers' Compensation lawyer. 
Section 22 Settlements
A Section 22 settlement is an award that consists of a percentage of your total disability. In this sort of agreement, the following components would apply:
It can be used for approved Workers' Compensation claims. 

You, the injured worker, agree with the insurer to a specific payment based on a percentage of your total disability based on a disability rating assigned by a physician. The insurance company then agrees to pay your permanent disability benefits in installments, based on the New Jersey schedule of benefits.

You do not give up your right to future medical care should you need it.

If your condition worsens in the future, you retain the right to reopen your Workers' Compensation claim to seek additional disability benefits. Within two years from the last payment under the claim, you must do so.

The employer accepts specific medical conditions, such as a torn rotator cuff or herniated cervical disc.

If there is a re-injury to that body part in the future, increasing disability, the employer gets credit for the percentage paid.
Suppose you, as an injured worker, anticipate needing a good deal of future medical care or want the option to reopen your claim when necessary. In that case, a Section 22 settlement might be a good choice.
To reopen a Section 22 claim, the employee has two years after the last settlement payment was made. It is often recommended that employees wait until they have achieved maximum medical improvement (MMI). Holding off until the condition is stable can keep the employee's future options open.
Should I Settle?
There are pros and cons to settling. A lawyer can help you understand your choices. They also can take the case to court if a fair settlement cannot be reached. 
Advantages of Settling
If time is a concern, settling can be faster and less stressful. The process of setting up a hearing can be complicated. Going to court could be risky. A judge could award the employee fewer benefits than the insurer offered initially. Some insurers may agree to pay the employee additional benefits for the cost of future medical care. This can happen if the employer's physician believes there is a chance for surgery or other significant treatment. The employee may not need this after time has passed, but they will still have those benefits.
Disadvantages of Settling
If an employee accepts additional benefits for future care in a settlement, the costs for this care may exceed the monies paid. Another risk is the temptation to spend the money too soon, leaving the employee without enough funds to compensate for lost wages, medical costs, and other bills.
Other cons of accepting settlements are the possibility of it reducing other future medical benefits. Workers that settle will not be able to receive weekly benefits for that injury again.
Why Should I Consult a Lawyer?
It is good to consult with a lawyer when deciding whether to take a lump-sum settlement offer. Your lawyer can help you with these other considerations:
Is the lump sum fair, and will it cover your anticipated medical costs and loss of wages?

Is the insurer negating or devaluing one or more elements of your claim, thereby stripping you of rightful financial compensation?

Would a lump-sum settlement interfere with other benefits you are entitled to, given your age or work status? 

What are the overlapping effects of Medicare, Social Security Disability, and other benefits on your Workers' Compensation claim?

What is your needed timeframe for receiving benefits?

What is your expectation for future care or chances for relapse? What is your overall prognostic outlook?

Do the benefits of a cash settlement outweigh the risks?

Is the insurer offering a lump-sum and a structured settlement?

For example, the insurance company may offer a lump-sum settlement to cover past and future medical expenses but structured payments for lost wages. It is essential to consider both. 
There is a lot to consider when deciding on a lump-sum payment. An experienced lawyer can help you make the right decisions for your unique situation. 
New Jersey Workers' Compensation Lawyers at DiTomaso Law Help Injured Workers With Lump-Sum Settlements
If you need trusted legal guidance on a Workers' Compensation settlement, choose one of our experienced New Jersey Workers' Compensation lawyers at DiTomaso Law. We have years of experience helping injured workers get the benefits they need and deserve. Call us at 856-414-0010 or contact us online for a free consultation. Located in Cherry Hill, New Jersey, we serve clients throughout South Jersey, including Mt. Holly, Camden County, and Vineland.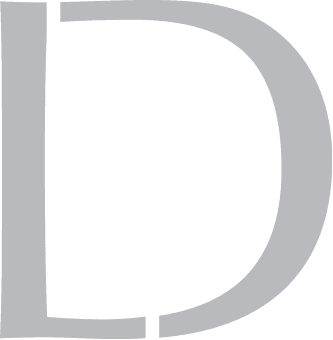 Get A 100% Free Case Evaluation
From A Top-Rated Personal Injury Attorney
$11.7M
Tractor-Trailer Accident
$1.5M
Drunk Driving Accident
$1.3M
Defective Machinery Accident
View All Case Results
"5 stars absolutely deserved here. If the need arises for legal representation again this is the only firm I will use. They handled every detail from insurance companies, doctors, and bills. I highly recommend Richard and his colleges and have to my friends and family."
See All Client Reviews