How Workplace Shoulder Injuries can be Prevented
November 09, 2020
Shoulder injuries are common among workers. Those who perform physically demanding tasks at work, such as nurses, truck drivers, janitors, grocery store workers, and warehouse workers, are at risk. However, even office workers can incur shoulder injuries. A shoulder injury can result from an isolated workplace accident or develop over time from repetitive motions. However, by practicing safety techniques at work, an employee can reduce their risk.
Shoulder Injuries and Musculoskeletal Disorders
The shoulder is a ball-and-socket type of joint, which gives it great mobility, but it is more susceptible to damage. Since the shoulder joint is needed for any type of arm movement, an injury to the shoulder can make it impossible for a worker to continue doing their job until it heals.
Many shoulder injuries are forms of musculoskeletal disorders (MSDs). Work-related MSDs account for a significant part of all workplace injury and illness cases. Most MSDs occur when workers continually perform physical tasks, such as heavy lifting, pushing or pulling loads, reaching overhead, working in awkward body positions, and performing repetitive motions.
Some common shoulder MSDs include the following:
Frozen Shoulder Syndrome: Stiffness and pain in the shoulder joint that limits the range of motion. Treatment involves physical therapy exercises and injections of corticosteroids into the joint capsule.
Rotator Cuff Tendonitis: Inflammation of the tendons in the rotator cuff. Symptoms include pain when raising or lowering the arm along with the loss of mobility and strength. Physical therapy may be prescribed and surgery if it is necessary.
Bursitis of the Shoulder: Inflammation of the bursa, or fluid-filled sacs that protect the tendons of the shoulder, is very painful and can result in the inability to move the joint. It can also cause a fever. Usually, bursitis can be treated with medications, such as cortisone injections.
Severe Shoulder Strain: This usually is caused by overuse.
What are the Signs of a Musculoskeletal Disorder?
Recognizing the signs of shoulder MSDs is important because it means workers can get treatment before the condition becomes more serious. Typical symptoms of MSDs include
Swelling
Pain
Redness
Loss of strength
Reduced range of motion
As soon as workers suspect they have MSDs, they should seek medical attention instead of trying to avoid care. Getting early treatment can help ease symptoms and prevent complications.
Injuries to the Joint of the Shoulder
Other injuries involve actual damage to the joint of the shoulder, such as:
Rotator Cuff Tears: The rotator cuff stabilizes the shoulder, and tears in the muscles and tendons are painful.
Dislocation of the Shoulder: The upper arm bone leaves the shoulder socket. In serious cases, tears can be in the muscles, ligaments, nerves, or blood vessels around the joint. If immobilization and physical therapy are not effective, surgery may be needed.
Shoulder Fractures: These injuries may heal over time if the joint is immobilized. However, if the injury involves fragments of bone, surgery may be needed to repair the shoulder blade.
Providing an Ergonomic Workplace
Shoulder injuries are preventable if employers and employees work together to reduce risks and stay healthy. An employer has a responsibility to provide a safe workplace, including using ergonomic principles to reduce worker fatigue. Many work accidents and injuries occur when workers are overtired. Ergonomics refers to the science of fitting the job to the worker so the worker stays safe. Using ergonomic principles not only reduces the risk of injuries, but it also improves worker efficiency and productivity.
How can Employers Reduce Workplace Shoulder Injuries?
To reduce the risk of workplace shoulder injuries, employers can do the following:
Eliminate reaches that are above shoulder length.
Avoid tasks that require raising the arm higher than 45 degrees.
Provide ergonomic tools, such as low vibration power tools.
Rearrange desks so that they are centered, and do not require workers to twist to use computer monitors or reach supplies.
Provide headsets to workers who use phones extensively.
Schedule regular breaks for workers to stretch and rehydrate.
Rotate workers through tasks to avoid too much repetitive motions.
Provide regular training on proper lifting techniques to reduce the stress on the neck and shoulders.
Encourage employees to report symptoms of shoulder MSDs before they progress.
How can Workers Prevent Shoulder Injuries?
Employees can use the following tips to help prevent workplace shoulder injuries:
Stay hydrated by drinking water. Healthy muscles are 70 percent water, and without enough water, muscle fatigue sets in.
Eat right to provide the body with the nutrients it needs to stay healthy and strong. Excess amounts of sugar and fat cause inflammation.
Get enough sleep. Starting work overtired increases the risk of injury.
Stay physically fit. Workers with a lower level of fitness are at risk. Start the work day with warm up stretches to improve performance and prevent injuries.
Never attempt to do a job that one is uncomfortable with. It is important to know one's boundaries.
Hiring a Lawyer After a Shoulder Injury
Shoulder injuries can cause chronic pain and expensive medical bills. After a work accident, an employee is eligible for Workers' Compensation. If one discovers they have a work-related shoulder injury, they should contact a lawyer for legal advice. A lawyer will recommend the best course of action to obtain the maximum amount of benefits.
Vineland Workers' Compensation Lawyers at DiTomaso Law Advocate for Workers with Severe Shoulder Injuries
If you have a work-related shoulder injury, you may be eligible for compensation. Our experienced Vineland Workers' Compensation lawyers at DiTomaso Law help injured workers receive benefits. For a free consultation, contact us online or call us at 856-414-0010. Located in Cherry Hill, New Jersey, we serve clients throughout South Jersey, including Mt. Holly, Camden County, and Vineland.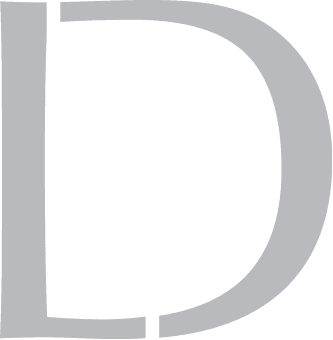 Get A 100% Free Case Evaluation
From A Top-Rated Personal Injury Attorney
$11.7M
Tractor-Trailer Accident
$1.5M
Drunk Driving Accident
$1.3M
Defective Machinery Accident
View All Case Results
"5 stars absolutely deserved here. If the need arises for legal representation again this is the only firm I will use. They handled every detail from insurance companies, doctors, and bills. I highly recommend Richard and his colleges and have to my friends and family."
See All Client Reviews