Workplace Safety Tips for the Holiday Season
December 22, 2020
During the holidays, to-do lists get longer with tasks, like decorating, shopping for gifts, entertaining, and other holiday activities. Even while at work, people may be distracted by holiday stress, and workplace safety may not be a priority. Stress, fatigue, and rushing are all associated with holidays and workplace accidents. However, workplace injuries and occupational illnesses may increase around the holidays. Remaining vigilant about safety is key to keeping workers healthy during the holiday season. Employers can keep the workplace safe and free of hazards by using the following tips.
Provide Training for Seasonal Workers
Many businesses hire additional workers to accommodate the larger crowds of holiday shoppers, and properly training them is essential. Seasonal retail workers are there to keep shelves stocked, load and unload trucks, scan merchandise, and fulfill warehouse orders on time. All of these repetitive tasks can lead to injuries if workers are not properly trained on ergonomic lifting techniques. Post reminders in break rooms and near work stations, and make sure there are enough workers assigned to tasks that require two people to accomplish safely. Work stations should be set up so that employees do not have to reach to access the tools they need to complete work tasks.
This holiday season, it is particularly important to review Coronavirus (COVID-19) safety procedures with new employees so that protocols are already established. This is crucial for both protecting everybody in the workforce and to help stop the spread of the virus. Good handwashing techniques can help avoid the spread of germs.
Prevent Worker Fatigue
Accidents happen when people are tired, and this is especially true in the workplace where dangerous equipment may be used, such as forklifts, power tools, and box crushers. Workers may take safety shortcuts when they are fatigued, so it is important during the holidays to emphasize the need to come to work well rested. The holiday season may involve longer hours or overtime shifts, but try to avoid overscheduling employees, and give them regular breaks so that they can eat healthy and stay hydrated. Review the safety hazards of fatigue during employee training sessions.
Decorate Safely
Many people look forward to the elaborate holiday decorations that businesses display. When decorating, employees need to keep safety in mind for ladder use and electrical lighting. Falls from ladders can cause serious injuries that require time away from work for recovery. Safety refreshers at holiday time can prevent work accidents. Always position a ladder directly under where it is being used so that reaching is unnecessary. Be sure that it is dry and clean, and check the rungs and hinges before using it. Open it fully to the locked position, and while on the ladder, always have three points of contact: two feet and a hand, or two hands and a foot. If this is not possible, the ladder needs to be moved.
Faulty or improperly installed lights can cause electrical shock, injuries, or fires. When decorating with lights, first check that they are all in working order and that the cords are in good condition. Use only lights that have been approved by a recognized testing laboratory. Do not overload electrical sockets, and keep cords out of pathways and away from water. Never ever use electric lights on a metallic tree.
Decorations made of paper and other flammable materials should be kept away from heat sources, and only use battery operated candles to create the look of warm flames for displays.
Reduce the Likelihood of a Holiday Slip and Fall Accident
Slip and fall accidents can happen at any time of year, but snow and ice increase the chances. Slip and fall accidents are the cause of both minor and serious work injuries, and most of them are preventable. Parking lots, sidewalks, and entry ways should be monitored and kept free of ice and moisture. Installing absorbent rugs in doorways can help keep the rest of the workplace dry. Puddles that cannot be cleared immediately should be clearly marked as a hazard.
Deliveries of packages and goods should be kept out of walkways so that they are not tripping hazards for employees. Remind workers that while walking through the workplace, they should avoid using cellphones and be aware of their surroundings.
What are My Rights After a Work Accident?
An employer has a responsibility to maintain a workplace free of safety hazards, even during the busy holiday season. In November, the Wage and Hour Division of the Occupational Safety and Health Administration (OSHA) issued a reminder to emphasize the employer's role in protecting worker safety, both for long-term and seasonally hired employees. Workers must be properly trained in a language they can understand and given the right amount of time to complete a task. Rushing through tasks increases the risk of injury as well as fatigue.
Almost all workplace accidents are preventable, and taking the time to identify and eliminate safety hazards is always a good idea. If a work accident does happen, the injured employee is likely entitled to Workers' Compensation.
Vineland Workers' Compensation Lawyers at DiTomaso Law Fight to Get Compensation for Injured Workers
If you were in a work accident during the holiday season, contact one of our Vineland Workers' Compensation lawyers at DiTomaso Law. Our experienced team will handle all aspects of your claim so that you can concentrate on your recovery. Call us at 856-414-0010 or contact us online for a free consultation. Located in Cherry Hill, New Jersey, we serve clients throughout South Jersey, including Mt. Holly, Camden County, and Vineland.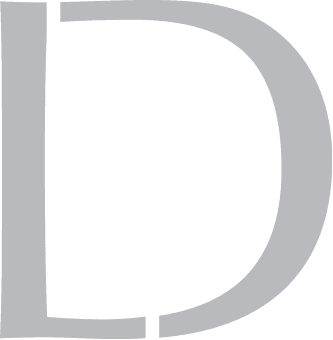 Get A 100% Free Case Evaluation
From A Top-Rated Personal Injury Attorney
$11.7M
Tractor-Trailer Accident
$1.5M
Drunk Driving Accident
$1.3M
Defective Machinery Accident
View All Case Results
"5 stars absolutely deserved here. If the need arises for legal representation again this is the only firm I will use. They handled every detail from insurance companies, doctors, and bills. I highly recommend Richard and his colleges and have to my friends and family."
See All Client Reviews