Workplace Injuries and Illnesses Increase During Summer Months
June 15, 2020
The summer months often conjure up feelings of rest, relaxation, and play.  However, for some occupations, summer is a cause for great concern due to the hot weather. Occupations involving construction, agriculture, outdoor sports, and landscaping utilize the sunny weather to increase their work. These industries often cannot perform their duties in optimal ways during the winter and fall.
These businesses have to capitalize on the clearer skies and less precipitation of the months in summer to complete their work, often requiring their employees to work long hours in the hot sun. Workplace injuries increase during warmer months due to prolonged exposure to heat and subsequent dehydration, which can be serious.
What Are Common Heat-Related Injuries and Illnesses That Happen in Summer?
Summer can cause a variety of injuries and illnesses, some include heat stroke, dehydration, sunburn, and skin cancer.
Heat stroke: When the human body overheats due to exposure to heat and is unable to cool itself, it can lead to heat stroke. The following list contains common heat stroke symptoms:
Headaches
Nausea
Muscle cramps
Fainting
Seizures
Weakness
Dizziness
Headache
Confusion
High body temperature
Increased heart rate
Heat stroke can be fatal and should not be taken lightly. If you notice symptoms, it is important to get out of the sun, hydrate, and seek medical attention. A very high body temperature can damage the brain and vital organs and can lead to system failure and death. In fact, according to the Centers for Disease Control and Prevention (CDC), almost all heat-related deaths occur during May to September with the highest number of reports during the months of July and August.
Dehydration: Increased heat can cause dehydration as the body loses water more rapidly through excessive sweating. Dehydration occurs when the body loses fluids and electrolytes, causing bodily functions to fail. Symptoms include dizziness, fainting, dark-colored urine, and fatigue. It is important to hydrate with frequent water breaks, and you should consume drinks that include electrolytes.
Sunburn: Exposure to sun for long periods of time increase the risk of skin-related injuries. Prolonged sun exposure can cause sunburns. Sunburns are caused when the body's pigment is unable to deflect the UV light of the sun.
Sunburn causes painful, reddened skin, swelling, and blisters. Extreme sunburn can also cause fevers, chills, and dehydration. Chronic exposure to the sun can also damage eyes, causing cataracts, macular degeneration, and blindness. It is important to work in the shade or wear appropriate clothing, hats, sunglasses, and sunscreen.
Skin cancer: Prolonged exposure to sun can also cause skin cancer. In fact, according to the CDC, skin cancer is the most common cancer in the United States. Melanoma is the most dangerous skin cancer as it can be deadly and hard to treat. Symptoms include changes to skin color, new growths, moles, and sores that do not heal.
What Accidents Can Happen in Summer?
Some workplace accidents increase during the warm summer months, such as slip and fall accidents and construction-related accidents.
Slips and falls: Due to the increase in outdoor work, such as construction work, there is an increase in slip and fall injuries. Falling from heights and tripping over materials can cause fractures, brain and head injuries, cuts, and bruises.
Construction accidents: Due to increase in activities, there are more chances of construction-related accidents. Injuries occur from improper operation of construction vehicles, heavy machinery, and power tools.
How Can Heat-Related Injuries and Illnesses be Prevented?
Heat-related injuries are preventable. Safe practices include taking frequent breaks from the sun, hydrating, and allowing your body to cool off in the shade.
Also, recognizing symptoms and ensuring that proper measures are taken can prevent symptoms from getting worse. It is also important to wear sunblock, sunscreen, shades, and hats to prevent the sun rays that cause sunburn and eye damage.
Additionally, wearing appropriate clothing that allows for proper ventilation, absorption of sweat, and cover from the sun can prevent the body from over-heating.
Employers can prevent accidents and other injuries through educating employees on proper use of machinery and tools.
Also, trips and falls can be prevented by regularly inspecting surfaces for hazards that make them slippery, uneven, and crowded. Employers can also provide protective gear, such as goggles, gloves, hard hats, and proper guards that protect employees.
What Can Employers do to Lessen the Risks of Injuries and Illnesses?
Employers have an obligation to protect employees from workplace injuries. Employers should assess their needs based on the skills of their workers, the tasks required of them, the tools they are using, and the environment in which they are operating. Employers should then identify specific risks and evaluate hazards to create best practices. Employers can reduce workplace injuries considerably by implementing safety standards and measures.
Are Heat-Related Illnesses and Injuries Covered Under Workers' Compensation?
A workplace injury can lead to the loss of pay, disability, and the severe financial burden of medical bills. Workers' Compensation provides monetary relief in the form of benefits from the state. Physical injuries and occupational illnesses are covered under Workers' Compensation laws.
Should I Consult with a Lawyer?
If you have a workplace injury or illness, you may have a claim for Workers' Compensation. Once you are injured or ill, notify your employer immediately. Ensure that you provide information about your illness or injury to your employer and when and where it occurred.
Consulting an attorney is recommended so that your claim is thoroughly evaluated, and proper notification is provided to your employer.
Vineland Workers' Compensation Lawyers at DiTomaso Law Help Workers Obtain Compensation for Their Injuries or Illnesses
For assistance with a claim involving a workplace injury or illness, contact one of our Vineland Workers' Compensation lawyers at DiTomaso Law. Our attorneys help clients obtain the rightful amount of compensation they deserve. For a free consultation, call us at 856-414-0010 or contact us online. Located in Cherry Hill, New Jersey, we serve workers throughout South Jersey, including Cherry Hill, Mt. Holly, Camden County, and Vineland.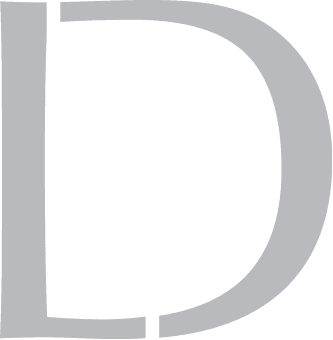 Get A 100% Free Case Evaluation
From A Top-Rated Personal Injury Attorney
$11.7M
Tractor-Trailer Accident
$1.5M
Drunk Driving Accident
$1.3M
Defective Machinery Accident
View All Case Results
"5 stars absolutely deserved here. If the need arises for legal representation again this is the only firm I will use. They handled every detail from insurance companies, doctors, and bills. I highly recommend Richard and his colleges and have to my friends and family."
See All Client Reviews