How can Workplace Crane Accidents be Prevented?
April 06, 2021
Cranes are an integral part of many large construction projects. However, cranes and other heavy machinery can be dangerous if proper safety procedures are not followed. Knowing the best ways to avoid workplace accidents involving cranes is key to maintaining safety.
The Bureau of Labor Statistics (BLS) reported 297 deaths involving cranes between 2011 and 2017. This does not include the crane-related injuries that did not lead to death but left lasting effects on the injured. According to the BLS report, more than half of the reported deaths resulted from workers being struck by objects or equipment while working. More than 20 percent of these accidents directly involved the crane operators. Looking at these statistics, it is clear that crane safety is an important issue that should not be ignored throughout all stages of operation.
When it comes to safety and avoiding accidents, prevention should always be the first priority. The following tips can go a long way in preventing crane accidents in the workplace.
Make Sure to Select the Right Type of Crane
Safe crane operation requires the use of the right equipment. Choosing the correct crane for the job is one of the most important decisions. Cranes can be either mobile or fixed. Fixed cranes are typically the type used in large-scale operations. Mobile cranes are more common in other construction projects. Mobile cranes come in multiple varieties, so making sure to select the right crane for a particular job is extremely important.
Some different types of cranes include:
Carry Deck Crane: Carry deck cranes offer a great deal of versatility because they are extremely mobile and can be set up and rotated easily. However, they do not handle rough terrain as well as many other cranes.
Crawler Crane: Crawler cranes are ideal for sites with soft terrain because they use tracks rather than rubber wheels.
Rough-Terrain Crane: Specifically designed to work on difficult terrain, these cranes handle difficult grades better than most. Their biggest downside is that they cannot travel on public roads.
All-Terrain Crane: Versatility is the main attraction for this type of crane. They have the advantage of being able to travel and perform on a wide variety of terrains and job sites.
Read Operator Manuals
It is extremely important to remember that not all cranes operate the same way. Cranes from different manufacturers will often have different controls, fail-safe devices, and features.
Anyone involved with the operation of a crane needs to have a full and detailed understanding of the specific crane that is going to be used. The operator's manual is the first place to look for important information about a crane. Information included in the operator's manual will include:
Load capacities
Safety mechanisms
Stabilizers and counterweights
Operator controls
Workers should make sure to read the operator's manual in full before operating any crane.
Always Utilize Qualified Personnel
Safe crane operation requires skilled and trained personnel for setting up, rigging, signaling, and operating machinery. The Occupational Safety and Health Administration (OSHA) has regulations in place that state that only trained, certified, and properly evaluated workers should operate cranes. Adhering to these important regulations is vital to promoting workplace crane safety.
Use Proper Communication and Hand Signals
Communication is often one of the most essential components of promoting safety on a job site. For this reason, a standard set of protocols and hand signals have been developed for crane operation.
Learning the standard hand signals will allow a qualified signal person to communicate important information to the crane operator:
Direction of travel for the crane.
When to swing and lift the boom.
When to hoist and lower the load.
When to stop the crane.
In addition to hand signals, radios are also used during crane operations to ensure constant communication.
Perform Daily Checks
It is essential for a crane operator to use some form of daily inspection checklist to make sure that the crane is safe and in proper working order prior to its operation. These checks should include pre-start checks, engine start-up checks, and safety system checks:
Pre-Start Checks: To ensure that the crane is in good working order, the operator should check tire condition, oil levels, seat belts, air reservoir, and the battery.
Engine Start-Up Checks: Before the day of work even begins, the crane operator should start the engine and check important factors, like fuel level, turn signals, horn, and the suspension for proper function.
Safety System Checks: The most important checks for maintaining a safe worksite are the safety system checks. These checks can help prevent catastrophic injuries. These checks include the evaluation of the anti-two block, the rated capacity limiter, and outriggers.
On a job site, everyone is responsible for safety and should follow procedures.
Can I Get Compensation for a Work Injury?
Workplace injuries can be very serious. Accidents on the worksite can cause bodily harm, mental and emotional distress, and life-altering disabilities. Regardless of the specific situation, it is important to seek Workers' Compensation to alleviate some of the stress of an injury and the challenges of recovery. If an injury happened at work, regardless of who was at fault, the employee is likely entitled to Workers' Compensation benefits. For help with a claim, an injured employee should contact a lawyer.
Vineland Workers' Compensation Lawyers at DiTomaso Law Assist Clients with Work-Related Crane Accidents and Injuries
Working with cranes or other heavy machinery can be dangerous. Following regulations and safety procedures can prevent serious injuries or loss of life. If an accident does happen, a victim should seek legal guidance. A dedicated Vineland Workers' Compensation lawyer at DiTomaso Law can help you after a workplace crane accident. Call us at 856-414-0010 or complete our online form for a free consultation. Located in Cherry Hill, New Jersey, we serve clients throughout South Jersey, including Mt. Holly, Camden County, and Vineland.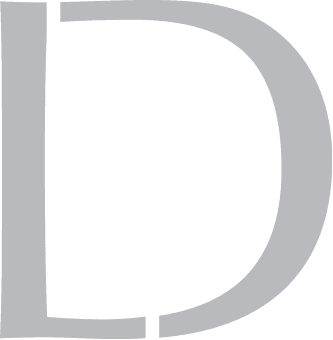 Get A 100% Free Case Evaluation
From A Top-Rated Personal Injury Attorney
$11.7M
Tractor-Trailer Accident
$1.5M
Drunk Driving Accident
$1.3M
Defective Machinery Accident
View All Case Results
"5 stars absolutely deserved here. If the need arises for legal representation again this is the only firm I will use. They handled every detail from insurance companies, doctors, and bills. I highly recommend Richard and his colleges and have to my friends and family."
See All Client Reviews