Does Workers' Compensation Cover Physical Therapy Sessions?
March 09, 2021
Many work accidents cause musculoskeletal injuries, which can damage the muscles, bones, connective tissues, and nerves. Employees with work injuries often benefit greatly from physical therapy to reduce pain and regain mobility and strength. Workers' Compensation is state-mandated and supports injured workers in their recovery efforts, and benefits usually cover physical therapy appointments.
Which Injuries Require Physical Therapy?
Physical therapy is a type of medical care that aims to help patients with physical limitations overcome their symptoms. A physical therapist will educate and support an injured worker to regain strength, mobility, and range of motion. Work-related injuries that may benefit from physical therapy can include those that occurred from a serious slip and fall or another accident, as well as injuries that resulted from overuse, repetitive straining, and poor posture.
Some injuries that require physical therapy include:
Musculoskeletal injuries, such as tendonitis, bursitis, pinched nerves, as well as strains and sprains.
Repetitive stress injuries, including carpal tunnel syndrome and tenosynovitis in the wrist.
Connective tissue injuries of the shoulder, such as frozen shoulder, shoulder impingement, and tears or strains to the rotator cuff.
Injuries to other joints may also benefit from physical therapy, such as tendonitis or other conditions in the elbow, knee, ankle, and other joints.
Physical therapy may be used to address pain, stiffness, and mobility in the neck and back injuries as well, such as pain in the lumbar or herniated discs. Physical therapy has also proven useful in helping patients with lung ailments, amputations, and severe burn injuries.
What are the Goals of Physical Therapy?
A main goal of physical therapy after any injury is to get the patient back to normal life. Physical therapy might help the victim return to work, but it can help lessen the likelihood of future work injuries as well.
Physical therapy for any type of injury is meant to restore strength, range of motion, and flexibility. Physical therapy can and should reduce pain and stiffness while improving function. Another major focus of the work performed by a physical therapist is to avoid worsening the injury by using exercises for gradual progress.
What is involved in Physical Therapy?
The physical therapy treatment plan will be implemented by a trained and certified physical therapist in consultation with a doctor. The initial consultation with the doctor will likely involve diagnostic tests, such as X-rays and MRIs. These tests are used to confirm a suspected diagnosis and will be used to inform the treatment plan.
With the doctor's prescription, the patient typically makes an appointment with an accredited physical therapy provider. In cases that involve Workers' Compensation, this provider may have to be preapproved by the employer. In the initial appointment with the physical therapist, the patient will receive a full evaluation of the injury that will include a discussion of the incident that caused the injury as well as the severity. The discussion will also include the specifics of work activities and how they might factor into the goals of the treatment plan.
As treatment progresses, the sessions may include stretches, exercises, massages, hands-on manual therapy, heat or cold therapy, and stimulation with electrical or ultrasound waves. The patient should take an active role in their own physical therapy sessions by keeping up appointments and performing at-home exercises.
The treatment program will include rehabilitation elements that incorporates replicating work tasks into the program to ensure that the patient is up to the task of returning to normal work activities. Throughout treatment, the physical therapy team of doctors, therapists, and the patient will work toward the goal of easing pain, regaining strength, and returning to normal life.
What Should I Do After a Workplace Accident?
With any work injury, the issue must be reported in a timely fashion to the employer in order to qualify for Workers' Compensation coverage. After the claim is filed, the employee should be seen by a doctor. Which doctor should be consulted should be discussed with the employer.
At the doctor visit, the employee will receive an evaluation of the injury, which may include instructions to undergo diagnostic tests. These appointments and tests should all be covered under Workers' Compensation.
Once the diagnosis is established, the doctor may order physical therapy to address the injury. Some doctors, testing sites, and physical therapy providers will deliver billing information and appropriate documentation for coverage through Workers' Compensation. Patients should remember to ensure that referrals and other documentation are in place at the time of their appointments. A knowledgeable lawyer will be able to assist with all the paperwork.
In addition, patients should inform the care provider of their insurance claim information, including the claim number and contact information of the insurer and their employer, as well as the date and other specifics. Also, the doctor and the physical therapist should remain in communication to assess when to return to work.
Vineland Workers' Compensation Lawyers at DiTomaso Law Help Injured Employees Secure Benefits for Physical Therapy Sessions
If you were injured at work, your medical bills and physical therapy sessions should be covered under Workers' Compensation. A Vineland Workers' Compensation lawyer at DiTomaso Law can help you secure coverage for the necessary medical care. Call us at 856-414-0010 or contact us online for a free consultation. We have an office located in Cherry Hill, New Jersey, and we serve clients throughout South Jersey, including Mt. Holly, Camden County, and Vineland.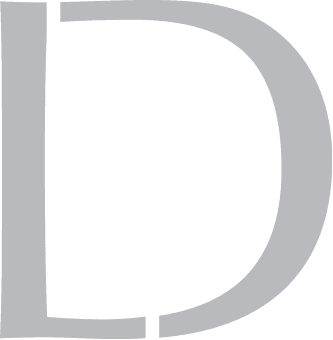 Get A 100% Free Case Evaluation
From A Top-Rated Personal Injury Attorney
$11.7M
Tractor-Trailer Accident
$1.5M
Drunk Driving Accident
$1.3M
Defective Machinery Accident
View All Case Results
"5 stars absolutely deserved here. If the need arises for legal representation again this is the only firm I will use. They handled every detail from insurance companies, doctors, and bills. I highly recommend Richard and his colleges and have to my friends and family."
See All Client Reviews