Does Workers' Compensation Cover Needle Injuries?
November 22, 2021
According to the Centers for Disease Control and Prevention (CDC), every day, more than 1,000 health care workers in hospitals are injured in accidents involving sharps, such as needles or syringes. The CDC reports that approximately 385,000 health care workers accidentally stick themselves with needles each year. Employers should have safety protocols in place to protect their employees from needlesticks and lacerations with other sharp objects. Having a plan in place will help reduce workplace injuries as well as occupational illnesses.
If you are injured by a needle on the job, you might be eligible for Workers' Compensation benefits to pay for the costs associated with medical evaluation, risk assessment, testing, and treatment of the injury.
What Is a Needlestick Injury?
Needles and other sharp instruments are used to extract or contain blood or other fluids for medical testing. Nurses and medical technicians handle these instruments in their daily work. Sometimes, a slip or distraction causes a needlestick injury. Other times, a glass container filled with a bodily fluid may cut someone handling the specimen. When needle-related accidents happen, they put the worker at risk of possible infection from whatever medical contaminant might have been in contact with the needle.
Health care workers can be injured by needles when handling them while administering tests or medications. Workers can be poked while trying to maneuver the needle into the patient. They can be pricked while trying to replace the cap on a needle or dispose of a syringe after use. An employee transferring blood or other body fluids using glass tubes or containers can be cut. Sometimes, a cluttered or crowded work area can cause a needlestick, especially in a hectic emergency setting where coworkers may bump into one another.
How Can Needlestick Injuries Be Prevented?
Health care employers should address the dangers of needlestick accidents with a two-fold approach involving the following:
The implementation and training of clear protocols in a clean, uncluttered, and uncrowded workspace that offers proper equipment for needle use and disposal.
The communication of an emergency plan to react to any incident of a needlestick in the workplace, including follow-up concerns related to possible infection.
The CDC offers guidelines to follow when creating and implementing these protocols. When creating a plan of action to protect employees from needlesticks, employers should incorporate the following suggestions:
Offer thorough and ongoing training for all staff members who handle sharp objects.
Ensure that all staff that handle bodily fluids are up to date on preventative measures, such as immunization for hepatitis B.
Provide spacious and uncluttered work areas free of foot traffic and other distractions or obstructions.
Arrange for appropriate disposal containers to offer safe storage and removal of used needles.
What Should I Do if I Have a Needlestick Injury?
Every medical institution that handles needles and other sharp objects should have emergency procedures in place to respond to instances of injury. If an employee is injured by a needle or another sharp medical instrument, there are a few steps that should be taken as part of the emergency response plan:
Wash the area immediately with soap and water, responding to deeper wounds with appropriate treatment.
Rinse the wounded person's face, including the eyes, nose and mouth, with water or saline to eliminate contamination from possible contagion splatter.
Determine what viruses or other pathogens might be associated with the needle involved, such as its use on a patient with hepatitis.
Have the employee undergo a blood test. If possible, obtain the same from the source patient. Have a specialist review the results and advise the employee on their level of risk and any appropriate follow-up care.
Many bloodborne illnesses can be transmitted by being pricked with an infected needle. Hepatitis and human immunodeficiency virus (HIV) are two types of illnesses that can be acquired through contact with a contaminated needle or bodily fluid. Many communicable diseases require ongoing treatment to keep them in check. The expenses of managing these health conditions can be overwhelming for a patient, which is why Workers' Compensation benefits are important to pursue.
Should I Contact a Lawyer?
Workers' Compensation should pay for medical bills associated with a work injury as well as a portion of lost wages. In some cases, an injured employee who is unable to work in their former position may be able to secure Workers' Compensation benefits to pay for job training in a different occupation.
It can help to have a seasoned lawyer handle the application and possible appeals process for a Workers' Compensation claim. The process has many requirements and deadlines that can be overwhelming, especially for someone distracted by concerns related to their illness or injury.
Additionally, the advice and assistance of an experienced lawyer can be invaluable when considering a settlement offer. A knowledgeable lawyer can offer resources and information to ensure that immediate costs are covered and that all long-term considerations are addressed as well.
Cherry Hill Workers' Compensation Lawyers at DiTomaso Law Help Medical Professionals Who Have Severe Work Injuries
When medical professionals and other workers are accidentally pricked with needles or other sharp objects, they may be injured or become exposed to dangerous pathogens. If you were injured by a needle or another sharp medical instrument, our Cherry Hill Workers' Compensation lawyers at DiTomaso Law can determine if you are eligible for benefits. Complete our online form or call us at 856-414-0010 to schedule a free consultation. Located in Cherry Hill, New Jersey, we serve clients throughout South Jersey, including Mt. Holly, Camden County, and Vineland.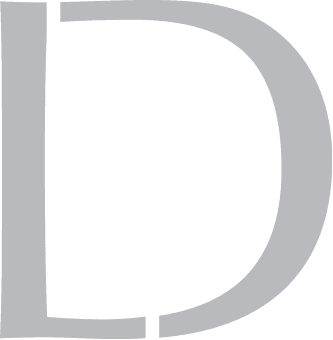 Get A 100% Free Case Evaluation
From A Top-Rated Personal Injury Attorney
$11.7M
Tractor-Trailer Accident
$1.5M
Drunk Driving Accident
$1.3M
Defective Machinery Accident
View All Case Results
"5 stars absolutely deserved here. If the need arises for legal representation again this is the only firm I will use. They handled every detail from insurance companies, doctors, and bills. I highly recommend Richard and his colleges and have to my friends and family."
See All Client Reviews