What Causes Work-Related Scaffolding Accidents?
December 18, 2021
If the safety of workers is not a high priority, then scaffolding accidents and injuries can easily happen. According to the U.S. Bureau of Labor Statistics (BLS), approximately 60 people die each year in scaffolding accidents, and 4,500 workers are injured. Many scaffolding accidents can be prevented if safety is a priority, which means following all rules and regulations.
Workers must be aware of common causes of scaffolding accidents. Listed below are common causes of work-related scaffolding accidents.
Defective Equipment
Scaffolding can fail and cause the worker to fall and become injured. The scaffolding can fail due to it being improperly assembled, or the scaffolding can fail due to defective equipment. If there is a defect, the worker may be able to file a third-party claim in addition to Workers' Compensation benefits.
Slippery Surfaces
A worker may slip while on a scaffold because of a slippery surface or lack of guardrails. A good way to prevent this is a proper fall protection system. Since many scaffolding systems are used outdoors, they are subject to the weather and can get wet, ice covered, and slippery. 
Falling Objects
Falling objects from above can cause catastrophic injuries, particularly head injuries. This is one reason why hard hats are standard personal protective equipment on construction sites, especially while climbing and working on scaffolding.
Electrocution
Some workers are electrocuted when scaffolding if it is constructed near power lines and the metal from the scaffolding system comes into contact with the power lines. If this happens, anyone on the scaffolding has the potential to become electrocuted.
Weather
The weather can create unsafe conditions. During periods of high winds, scaffolding may become unstable and collapse. Also, workers who are not strapped in can be blown off scaffolding if there are powerful enough winds.
Overloading
Scaffolding can only hold so much weight. If the scaffolding system has been overloaded and the system cannot hold up that much weight, there is a huge risk of the scaffolding collapsing.
What Are Scaffolding Safety Standards?
The OSHA publishes regulations on scaffolding safety, including how to construct, maintain, and use them. The scaffolding safety standards were revised in 2007 after a serious scaffold incident that occurred at a hospital construction site caused multiple injuries and deaths. The scaffolding safety standards require the following:
Inspection reports.

Scaffolds to be tied off and stabilized with a weighted system before workers climb on them.

Scaffold to be inspected daily.

Scaffold decks cannot be more than 4 feet apart.

Scaffolds are to have guardrails, and other horizontal and vertical supports should be used above 6 feet to prevent falls.

Scaffolds must be constructed, handled, and secured according to industry standards.

Scaffolding plans should always be available at the work site.
What Are Common Scaffolding Injuries?
Some common scaffolding injuries include:
Paralysis.

Broken bones.

Organ damage.

Lacerations.

Electrical burns.
What Should I Do After a Scaffolding Accident?
Being injured on the job can be a frightening experience. What happens after a scaffolding accident will depend on several factors. Some workers are taken right away from the accident site to a hospital, while others have the right to choose their own medical facility for treatment.
Your employer will likely have Workers' Compensation insurance, which means you will need to follow certain guidelines when it comes to filing a claim for benefits. The most important step is to create an incident report that has all of the pertinent facts. 
Do not assume the workplace injury is minor and will get better over time. In many cases, an injury might appear minor at first, but then it becomes more serious over time. Also, the sooner you seek treatment for the work injury, the better. Not only will you get a treatment plan in place, but you will have medical records and evidence to support your claim. It will also demonstrate that you are off work due to your injury.
Another important step is to speak to a Workers' Compensation lawyer. Most injury claims are resolved fairly quickly and easily. With these cases, most of the time, speaking to a lawyer is not necessary. However, in some cases, the employer or Workers' Compensation insurance company will attempt to deny benefits. They also might refuse to pay certain medical bills.
If you have any questions or need help with a denied claim, make sure to speak to a lawyer as soon as possible. At the very least, your questions can be answered.
Workers' Compensation Benefits
If you were injured at work, you should be able to collect Workers' Compensation benefits to cover related medical bills. If the work injury prevents you from working, you may also be able to collect wage loss benefits. Wage loss benefits consist of two-thirds of your gross average weekly wage. If you qualify for these benefits, you are entitled to this amount for every week you are out of work for a certain period of time.
There are two categories of wage loss benefits: 
Permanent total disability benefits:

This is when you are totally disabled and unable to work.
Permanent partial disability benefits:

This is when the injury has prevented you from returning to the same work you did prior to your accident.
Understanding wage loss benefits can be confusing, which is why it is critical to speak to a lawyer.
Cherry Hill Workers' Compensation Lawyers at DiTomaso Law Will Help You After a Scaffolding Accident
Being seriously injured in a scaffolding accident can turn your life upside down. Our Cherry Hill Workers' Compensation lawyers at DiTomaso Law can help you after a serious work accident. Complete our online form or call us at 856-414-0010 to schedule a free consultation. Located in Cherry Hill, New Jersey, we serve clients throughout South Jersey, including Mt. Holly, Camden County, and Vineland.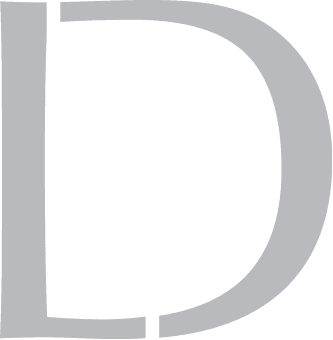 Get A 100% Free Case Evaluation
From A Top-Rated Personal Injury Attorney
$11.7M
Tractor-Trailer Accident
$1.5M
Drunk Driving Accident
$1.3M
Defective Machinery Accident
View All Case Results
"5 stars absolutely deserved here. If the need arises for legal representation again this is the only firm I will use. They handled every detail from insurance companies, doctors, and bills. I highly recommend Richard and his colleges and have to my friends and family."
See All Client Reviews