Can I Choose My Own Doctor to Treat a Work-Related Injury or Illness?
August 10, 2020
The Worker's Compensation system helps injured workers get coverage for medical care and lost wages related to injuries and illnesses resulting from work accidents. Since the coverage is provided by the employer's insurer, seeking treatment for a workplace injury is a little different than when one feels sick or gets injured and visits a doctor.
What is the Role of the Treating Physician?
In a Worker's Compensation claim, the treating physician plays a significant role. In addition to diagnosing and treating a condition, the physician's notes will be reviewed by the Workers' Compensation Commission when deciding whether to grant or deny a claim.
The treating physician may also be called upon to testify during a claim hearing for benefits. A doctor needs to be a good physician and someone who is articulate and able to explain the injury or illness and why medical benefits are necessary. The doctor also needs to advocate that the injured or sick worker needs time off from work and that the worker's physical activities needs to be limited.
Should I Always See a Doctor After a Work Accident?
Every state has different requirements for choosing a doctor to treat a work injury. However, if one suffers a work injury that was caused by a work-related accident, it needs to be reported immediately to the employer or supervisor. Seeing a doctor after a work accident is important. Failure to do so can jeopardize the eligibility for Workers' Compensation benefits.
Can I Choose a Doctor if I Reside in New Jersey?
New Jersey employers have the right to choose the doctor who will treat an employee's work-related injury or illness. However, there are exceptions to this rule. One is if the situation is a medical emergency, and the other is if an employer refuses to provide medical treatment to the injured worker. If one is involved in a medical emergency, they must make sure to notify their employer of the injury. This needs to be done in writing as soon as possible.
Working with a Workers' Compensation Physician
While many doctors prioritize their patients' treatment, there are a few who specialize in Workers' Compensation claims. A Workers' Compensation doctor has an interest in maintaining a good relationship with the insurers who pay the claims in order to retain their place on the list of approved physicians.
When one meets with their employer's approved physician, one should be honest about their injury or illness and provide complete and accurate details. Report everything, even if one considers some symptoms to be minor aches or pains.
A minor issue can be indicative of a larger problem. Some conditions do not present themselves immediately following an accident and can appear over time. Therefore, it is important to report the details about one's health to the employer's doctor and let them diagnose a condition.
Similarly, do not speculate on one's injuries or illnesses and the recovery process. One should never declare oneself recovered if the doctor asks if the injury or illness is completely healed, a medical professional must determine if and when someone has fully recovered.
What are Workers' Compensation Benefits?
A worker's medical bills cannot be paid unless they file a claim for Worker's Compensation, and the claim is approved. If approved, an injured worker may be eligible for some or all of the following benefits:
Wage loss benefits if a worker misses work due to their injury.
Medical benefits, including all necessary and reasonable treatment for an injury, such as doctor's visits, prescription medications, and physical therapy sessions.
Death benefits are paid to dependents. Funeral expenses are covered by New Jersey Workers' Compensation laws up to a certain amount.
When Do I Need a Workers' Compensation Lawyer?
A sick or injured worker does not need a lawyer to file a Workers' Compensation claim; however, there are many reasons why using a Workers' Compensation lawyer can be advantageous.
An experienced attorney can help gather the evidence one will need to support their claim for benefits, such as medical records and eyewitness accounts. One will not have the stress of dealing with the insurance company and worrying about filing deadlines.
A good Workers' Compensation lawyer will be familiar with the Workers' Compensation system in their state and the hearing process. If a worker is granted medical or wage loss benefits, an experienced lawyer will know if their client is receiving the maximum amount of compensation. A lawyer can properly evaluate any settlement that is offered to their client.
There are some cases in which it is highly advisable to seek professional counsel for a Workers' Compensation claim. Talk to an experienced attorney if one's employer is refusing to provide medical treatment or if one does not believe they are receiving proper medical care from the employer's chosen doctor.
Vineland Workers' Compensation Lawyers at DiTomaso Law Help Injured Workers Get Proper Compensation for Medical Expenses
If you have suffered a work-related injury and you do not believe you are receiving proper medical care from an approved doctor, talk to one of our experienced Vineland Workers' Compensation lawyers at DiTomaso Law. Our knowledgeable attorneys will fight to make sure you get the medical care and benefits you need to recover. Call us at 856-414-0010 or complete our online form for a free consultation. Located in Cherry Hill, New Jersey, we serve clients throughout South Jersey, including Mt. Holly, Camden County, and Vineland.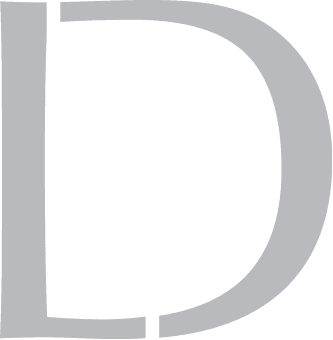 Get A 100% Free Case Evaluation
From A Top-Rated Personal Injury Attorney
$11.7M
Tractor-Trailer Accident
$1.5M
Drunk Driving Accident
$1.3M
Defective Machinery Accident
View All Case Results
"5 stars absolutely deserved here. If the need arises for legal representation again this is the only firm I will use. They handled every detail from insurance companies, doctors, and bills. I highly recommend Richard and his colleges and have to my friends and family."
See All Client Reviews