Are Work Injuries More Common in the Summer?
July 05, 2022
Summer is an enjoyable time for many people. Warm weather brings more outdoor activities. Barbeques, swimming, and nighttime gatherings with friends all help to create an atmosphere of fun and relaxation. Nevertheless, people still have to work.
Regarding summertime jobs, the possibility of suffering an injury at the workplace is higher than most people think. Summertime jobs bring a higher chance of injury. According to a 2013 report by the U.S. Bureau of Labor Statistics (BLS), work injuries rose in the summer months compared to the other months of the year. More people were reported working during the summer, but the percentage of injuries per 10,000 workers also increased.
If you work during the summer, you must understand the risks involved. It is also essential to know what you can do if you are injured in the summertime or any other time of year.
Why Do Most People Avoid Reporting Work Injuries?
Many people do not want to cause a problem at work. It is also a natural response to discard a seemingly minor injury. Back soreness, for instance, could be a temporary issue that will not go away without proper medical care.
Some people automatically tend to disregard or dismiss injuries due to pride or embarrassment. Some workers feel as though reporting an injury is a sign of weakness. Many people feel that complaining about work injuries might cause friction between them and their supervisors. It is natural for people to feel that a complaint of any kind could negate any chance for promotion or that it could remove them from the favor of their bosses.
What Are Common Summertime Work Injuries?
Most summer work injuries are not directly related to the heat. According to the BLS report, roughly 40 percent of all work injuries during the summer months are sprains, strains, and tears. Since the summer months are loaded with construction and other related jobs, physical workplace activities are daily, leading to an increase in injuries.
Looking at summertime work injuries from a broader spectrum, the heat causes a physical reaction to the body, such as dehydration and heat exhaustion. These are called heat illnesses. Merely struggling could cause a person to lose sight of working safely.
Even if heat illnesses are not frequent, you should not take them lightly. The truth is that heat illness could be catastrophic. Heat illnesses result from the body's inability to cool down under extreme heat conditions. The result is a rise in the core body temperature. When this happens, a plethora of bad things can happen, including heat fatigue and heat stroke.
Heat fatigue can cause psychological strain, an inability to perform everyday tasks, and a lack of alertness or concentration. A heat stroke shuts down the temperature regulatory system, which allows the body to keep cool by sweating. Once this happens, a person may quickly become confused or delirious and lose consciousness. A lack of immediate medical care can result in death.
Other heat illnesses include muscle cramps, rashes, and heat exhaustion, which are steps away from a heat stroke. Looking at the havoc that the heat can cause a worker, it is easy to see that working in the heat could lead to injuries that might not happen in cooler conditions.
What Should You Do if You Suffer a Work Injury?
The first step you should take if you are injured at work is to report it, even if it seems minor. Many work injuries end up more severe than a person had initially thought. Waiting too long to get the proper medical care for an injury is never good. There are also other problems that waiting could cause.
Failing to report a work injury immediately creates doubt with the employer and the insurance company. They might believe you are not injured. You could run into trouble with a future Workers' Compensation claim if this happens.
Going to see your doctor is also essential. This ensures that you get much-needed treatment for your injury and have a record of your injury and at what time you sought treatment for it. Do not forget that the insurance carrier's agent will likely contact your doctor's office to verify your injury. Once you file your claim for Workers' Compensation, you should contact a lawyer.
What Does Workers' Compensation Cover?
If you file your claim on time, your chances of receiving benefits through Workers' Compensation should not be a problem. Most employers have to carry this policy, with a few exceptions. The purpose of Workers' Compensation is to provide compensation for work injuries. You are expected to report your injury right away, get immediate and consistent medical treatment, and have the receipts and records to back up your claim.
Medical expenses and a portion of lost wages are covered. Medical expenses include medications, treatments, and tests. Permanent disabilities are also covered.
Some injuries happen over time and will be harder to prove. That is another reason you should report any discomfort or pain and seek immediate medical attention.
How Can You Avoid a Summertime Work Injury?
You should be aware of your surroundings to avoid slip and fall accidents in the workplace. Also, be mindful of your limitations, especially while working in the heat. Take your time, especially when first returning to work. You should take consistent breaks, and you should take those breaks in a cool climate. If outside, get in a shaded area when possible.
Always stay hydrated, but do not overdo it. Drinking water helps maintain an average body temperature, but drinking too much water could lower your salt level, leading to additional problems.
You should avoid consuming certain beverages in the summer. Beverages to avoid include coffee, tea, and other caffeine-based drinks. Know whether or not any medication you are taking causes dehydration or drowsiness.
You should also wear loose, light clothing.
Cherry Hill Workers' Compensation Lawyers at DiTomaso Law Represent Those Injured at Work in the Summer
If you have a severe summer-related work injury and are having trouble with your claim, speak with one of our experienced Cherry Hill Workers' Compensation lawyers at DiTomaso Law. Call us at 856-414-0010 or contact us online for a free consultation. Located in Cherry Hill, New Jersey, we serve clients throughout South Jersey, including Mt. Holly, Camden County, and Vineland.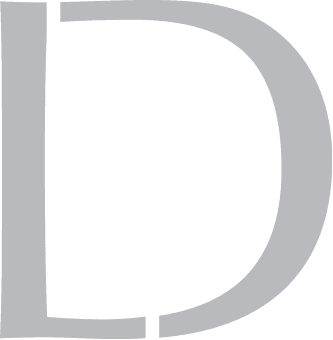 Get A 100% Free Case Evaluation
From A Top-Rated Personal Injury Attorney
$11.7M
Tractor-Trailer Accident
$1.5M
Drunk Driving Accident
$1.3M
Defective Machinery Accident
View All Case Results
"5 stars absolutely deserved here. If the need arises for legal representation again this is the only firm I will use. They handled every detail from insurance companies, doctors, and bills. I highly recommend Richard and his colleges and have to my friends and family."
See All Client Reviews