What Work Injuries Are Common Across All Ages?
November 17, 2021
Many of the most common workplace injuries affect employees of all ages, but some impact certain age groups differently. According to a study in the Occupational and Environmental Medicine (OEM), older workers are far more likely to suffer severe or fatal injuries. Age is a factor in a disproportionate amount of claims for permanent impairment among workers over 25 years old. However, young men are most likely to become injured at work.
Regardless of age, all workers should be aware of the most common job-related injuries. Some of the most common injuries reported by all types of workers are listed below.
Overexertion Injuries
According to the Bureau of Labor Statistics (BLS) overexertion injuries are the most common non-fatal injuries, impacting 27 out of every 10,000 workers. Overexertion injuries cause an average of 13 days of lost work for each hurt worker.
An overexertion injury occurs when someone pushes past their body's ability to handle stress. A good example of this is when a worker becomes hurt while trying to pick up a box that is too heavy for them.
Overexertion injuries are also common among health care workers. In some emergencies, a health care worker needs to support or move a patient who cannot walk or move, causing stress on the employee's body. The health care worker could easily get an overexertion injury by lifting a patient.
While this type of injury is common among older workers, it can happen to anyone. The most common body part injured by overexertion is the back, according to the BLS.
Slip and Fall Injuries
Slipping on a wet floor, tripping over a wayward electrical cord, or falling on an uneven surface can happen in almost any work setting. Unfortunately, slip and fall accidents are common in the workplace.
Many people believe that slip and fall injuries are minor, but they can be serious. A severe brain injury or a back injury can be caused by a slip and fall accident.
Equipment-Related Injuries
Contact with heavy machinery can lead to catastrophic injuries. You could be injured by a forklift, by bumping into a piece of work equipment, by being pinned by a huge industrial machine, or by being caught under a collapsing structure.
Auto Accident Injuries
Motor vehicle accidents cause a great number of work-related injuries every year. In fact, they are among the highest causes of work-related fatalities. Transportation accidents can include collisions between work vehicles, back-over accidents, and workers being hit or run over by work vehicles on the job.
Workers in transportation industry jobs, such as delivery drivers, can get injured in a motor vehicle accident at any age.
Soft Tissue Injuries
Damage to soft tissues such as muscles, ligaments, and tendons can be caused by strains, sprains, and tears. These types of injuries can result from falls or overexertion. All workers are at risk of suffering from soft tissue injuries.
Repetitive Strain injuries
Injuries that occur as a result of maintaining an awkward body position or repeating the same motion over and over again are known as repetitive strain injuries. Repetitive strain injuries are common in manual labor jobs as well as office work. Two of the most well-known types of repetitive strain injuries are carpal tunnel syndrome, which affects the wrists, and tennis elbow.
Cuts and Lacerations
Being cut or jabbed with a sharp object can cause a very serious injury. While sharp tools and objects can be found on many jobsites, some employees at great risk include kitchen workers, construction workers, roofers, and factory workers.
Burn Injuries
Burn injuries caused by hot stoves and liquids are common among kitchen workers. However, manufacturing workers, welders, and firefighters are also at risk.
Burns can occur from contact with or proximity to flames or hot objects, but there are other types of burns that threaten the safety of workers. Lab researchers as well as maintenance personnel can suffer from chemical burns.
Exposure
Sometimes, workers come in contact with irritants, pollutants, and other hazardous materials. Exposure to asbestos or silica dust can be extremely dangerous. Airborne particles can be breathed in by workers, causing irreversible damage to airways and lungs.
There are plenty of chemicals that could harm workers as well. Landscapers, gardeners, and agricultural workers may be exposed to pesticides, and factory workers may be exposed to chemicals that are improperly stored.
Who Is at Risk?
It may not be surprising that older workers are more prone to permanent injuries, as youth and vitality seem to benefit younger workers. Men under 25 years old are the most at risk to be involved in a work accident. Older female workers account for more injury claims than their younger counterparts. Among females, the youngest workers were the least likely to get injured on the job.
Fortunately, an injured employee can file a Workers' Compensation claim at any age. If a worker comes across problems with their claim, they are encouraged to speak to a lawyer.
Cherry Hill Workers' Compensation Lawyers at DiTomaso Law Help Employees Hurt on the Job
All workers, regardless of their age, can be injured on the job. Our Cherry Hill Workers' Compensation lawyers at DiTomaso Law can help you after a severe work accident. Contact us online or call us at 856-414-0010 to schedule a free consultation today. Located in Cherry Hill, New Jersey, we serve clients throughout South Jersey, including Mt. Holly, Camden County, and Vineland.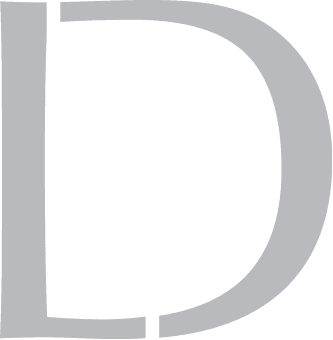 Get A 100% Free Case Evaluation
From A Top-Rated Personal Injury Attorney
$11.7M
Tractor-Trailer Accident
$1.5M
Drunk Driving Accident
$1.3M
Defective Machinery Accident
View All Case Results
"5 stars absolutely deserved here. If the need arises for legal representation again this is the only firm I will use. They handled every detail from insurance companies, doctors, and bills. I highly recommend Richard and his colleges and have to my friends and family."
See All Client Reviews