What Happens if I Cannot Work Due to My Car Accident Injuries?
June 17, 2021
Car accidents sometimes cause severe or catastrophic injuries that make working next to impossible. When that happens, injured victims may be entitled to compensation to cover their missed wages and other related costs, such as lost employment opportunities and lost earning capability.
Occasionally, people who have been hurt in a car accident cannot perform their work duties for weeks, months, or even years. This can leave them without a salary for a long time. In the eyes of the law, their missed wages are known as lost wages. In other words, the wages they should have received were unavailable because they could not come to work.
Any employee who can no longer work due to accident injuries will probably be able to submit a claim for lost wages. For instance, someone who sits at a desk all day may be unable to go to work due to an accident-related slipped disc. Another person who works in a manufacturing plant might be unable to perform manual labor due to broken bones or a traumatic brain injury (TBI).
What is a Lost Opportunity?
A lost opportunity is a missed chance to make money. Lost work opportunities are other types of potentially recoverable damages that crash victims will want to consider. For example, a salesperson who earns commissions and bonuses on a regular basis can expect to make a certain amount of money above a basic salary level. What happens if the salesperson has been hurt in a crash and cannot work? The commissions and bonuses will not come to fruition. In other words, the salesperson has lost an opportunity to make money.
It can be more difficult to prove a lost earning opportunity, especially if it relates to promotions or some other form of compensation that did not yet happen. Car accident lawyers are trained to consider their injured clients' lost opportunities based on many factors. These could include the injured victim's education level, time at the company, title, and employment history.
What is Lost Earning Capacity?
After serious crashes that leave victims significantly injured, the victims may be unable to continue in the same line of work, or they may be unable to work at all for the foreseeable future. This is referred to as lost earning capacity because the victim's ability to earn a certain living was directly affected by the accident.
Similar to lost opportunities, lost earning capacity can be challenging to pinpoint. It might be difficult for a victim or their family to prove lost earning capacity. A lawyer who deals with accident lawsuits and insurance settlements can use special formulas to calculate the victim's lost earning capacities. They may also study other similar cases to come up with an appropriate and fair figure.
What Evidence is Required to Recover Lost Work Damages?
Even one missed day or week of work can cause significant financial losses. Victims should do their best to gather evidence so they can prove that they lost part or all of their income because of their injuries. Some types of evidence that may sway insurance adjusters, courts, or juries include:
Letters from the employer. Along with recent pay stubs, letters from the victim's employer can show that the victim was healthy enough to come to work until the accident. The employer can also substantiate missed salary, bonuses, unpaid vacations, and anticipated commissions.
Notes from doctors and specialists. Accident victims who require medical attention probably will see numerous doctors. Certain information, such as diagnostic reports and doctor notes, can help prove that the accident caused the injury that led to the victim being out of work. Otherwise, insurance adjusters may try to claim that the injury was pre-existing and not coverable.
Police reports. Many times, police accident reports can be used to substantiate a victim's claim of injury. If the police report talks about the victim being injured or receiving medical attention at the scene, the report can be strong, objective evidence.
How are Lost Wages Compensated?
Victims of accidents often wonder how to collect lost wage damages. One option could be through the victim's own personal injury protection coverage (PIP). In New Jersey, drivers are required to carry $15,000 in PIP coverage. Although $15,000 per person per accident may sound like a high figure, it may only cover a couple of months of a victim's salary. Therefore, PIP coverage may end up being just one solution.
Another type of insurance that could kick in is the victim's uninsured or underinsured coverage. This type of coverage is not required for basic policyholders in New Jersey.
If the at-fault driver carries liability coverage, the liability coverage may pay for a victim's lost wages; coverage levels can vary. They may be well below the combined amounts of missing wages, missed opportunities, and lost earning capacity. In that circumstance, the victim may consider taking legal action against the at-fault driver in the form of a personal injury lawsuit.
For victims who have been permanently disabled, another choice to recover lost wages could be to pursue Social Security Disability (SSD) benefits. The Social Security Administration sets forth clear criteria for every type of disability that might be covered after an accident. It is worth sitting down with a legal professional to talk about how to apply for SSD benefits.
Should I Talk to a Car Accident Lawyer?
Drivers and passengers who cannot go back to work after being hurt in a car accident may appreciate speaking with a lawyer. Car accident lawyers can help victims determine how to proceed through the insurance claims process or advise on other ways to collect damages.
Cherry Hill Car Accident Lawyers at DiTomaso Law Help Injured Victims Who are Unable to Work After Collisions
If you were hurt in a collision and you are unable to work due to your injuries, speak to a Cherry Hill car accident lawyer at DiTomaso Law about your legal options. We understand that lost wages are damaging, and we can help you with your case. Call us at 856-414-0010 or contact us online for a free consultation. Located in Philadelphia and Cherry Hill, New Jersey, we serve clients throughout southeastern Pennsylvania and South Jersey, including Mt. Holly, Camden County, and Vineland.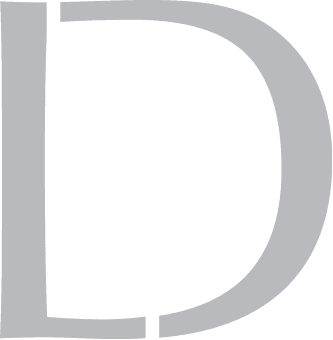 Get A 100% Free Case Evaluation
From A Top-Rated Personal Injury Attorney
$11.7M
Tractor-Trailer Accident
$1.5M
Drunk Driving Accident
$1.3M
Defective Machinery Accident
View All Case Results
"5 stars absolutely deserved here. If the need arises for legal representation again this is the only firm I will use. They handled every detail from insurance companies, doctors, and bills. I highly recommend Richard and his colleges and have to my friends and family."
See All Client Reviews