How Can Wintertime Semi-Truck Accidents Be Prevented?
December 30, 2021
The economy does not stop when it is snowing, and truck drivers often feel pressured to make their deliveries. The trucking industry still has to keep moving products all over the United States in the winter. Many truck drivers feel pressure to meet deadlines, especially during wintertime, and many of them find the road conditions to be dangerous and challenging. According to data from the Federal Highway Administration (FHWA), about 22 percent of all motor vehicle crashes are weather-related. All of these challenges can lead to an uptick in truck accidents during the winter months.
Some common causes of winter truck accidents include:
Driving too fast for hazardous road conditions.

Road hazards, such as potholes and debris.

More traffic.

Mechanical issues due to lack of vehicle maintenance.

Drowsy driving

, especially during long hauls.
If a truck driver feels pressure to meet deadlines, they may overlook safety, or they may not follow the rules of the road. Fortunately, there are ways to prevent truck accidents in the winter.
Training for Winter Conditions
Some large commercial trucks actually create more ice than passenger vehicles. This is because the size of a commercial truck makes it harder for the vehicle to grip the road and maintain traction in snowy or icy conditions. It is also difficult for truck drivers to decelerate and stop on slippery roads and respond quickly if something unexpected happens in front of them, such as a deer crossing their path or a patch of black ice. Truck drivers need more winter training so that they know how to avoid these hazards.
Truck drivers need to prepare for all types of winter weather conditions. Truck drivers need to take precautions, including slowing down in inclement weather, leaving plenty of space between them and the car in front, using caution when turning and braking, and packing an emergency kit for the season. 
Prepare the Commercial Vehicle
Make sure your semi-truck is properly outfitted for winter weather driving. This includes good tires or snow tires, chains, and anti-lock brakes. Keep your truck's gas tank at least half full during winter conditions because semi-trucks can quickly lose fuel efficiency in cold weather.
It is also important to pack an emergency kit for long hauls. An emergency kit should include: 
Jumper cables.

Extra warm clothes.

Non-perishable snacks.

Water.

First-aid kit.

Matches.

Map.
Plan Ahead
Always plan ahead when traveling in hazardous winter conditions. Check weather forecasts and road conditions. If you do get stranded on the side of the road, try to stay with your truck unless it is too dangerous to stay there. Do not stop if visibility is poor. Slowly and cautiously drive until you have established a safe location to park your vehicle.
Slow Down
Speed is a major concern for truckers when they are driving on ice and snow. The road conditions must be considered, as well as your driving abilities and the vehicle's capabilities. Slow down in poor weather conditions. If the truck has a low ride height, it will not be able to handle accumulating snow.
Pay Attention
Pay attention to the water that is coming off of other vehicles. If there is a lot of spray, the roads are wet. If there is less spray and the road looks wet, you should be more cautious; the roadway is beginning to freeze. You are on black ice if the road appears wet with little or no spray. In all winter conditions, take extra caution.
Every time you drive, your focus should be on the road, especially if you are driving a large commercial vehicle. This means that you should avoid all distractions. Some truck drivers are easily distracted when they are doing long hauls, but they need to keep their focus on the road.
Common causes of distracted driving accidents include:
Cellphone use.

Eating and drinking.

Daydreaming.

Putting directions in the GPS.
Look at the Temperature
When temperatures fall between 22 and 35 degrees Fahrenheit, you are more likely to slip on snowy roads. When the weather is extremely cold and bitter, drive more carefully. 
Highways also provide more traction, so you should try to avoid rural roads. In heavy traffic, more heat is applied to the road, which gives more traction if the road is treated.
Cherry Hill Truck Accident Lawyers at DiTomaso Law Represent Those Injured in Wintertime Truck Accidents
If you have been seriously injured in a semi-truck accident, you may need legal help. You do not have to go through this difficult time alone. Our Cherry Hill truck accident lawyers at DiTomaso Law can help you explore your legal options. Call us at 856-414-0010 or complete our online form for a free consultation. Located in Cherry Hill, New Jersey and Philadelphia, we serve clients throughout Southeastern Pennsylvania and South Jersey, including Mt. Holly, Camden County, and Vineland.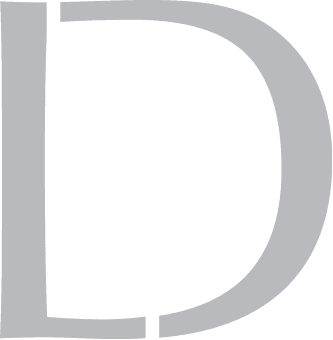 Get A 100% Free Case Evaluation
From A Top-Rated Personal Injury Attorney
$11.7M
Tractor-Trailer Accident
$1.5M
Drunk Driving Accident
$1.3M
Defective Machinery Accident
View All Case Results
"5 stars absolutely deserved here. If the need arises for legal representation again this is the only firm I will use. They handled every detail from insurance companies, doctors, and bills. I highly recommend Richard and his colleges and have to my friends and family."
See All Client Reviews