How Do Wide Turns Cause Truck Accidents?
October 15, 2021
Driving past a large commercial truck at more than 55 miles per hour on a highway can make any passenger driver nervous. Commercial trucks traveling at highway speeds can certainly be intimidating.
However, dangerous situations can occur at low speeds. One particularly dangerous situation can occur when a truck is in the process of turning. Although turning usually requires a reduction in speed, there are many possible dangers if the turn is not done properly.
Blind spots keep truck drivers from seeing all passing vehicles. Making a turn without the ability to check all blind spots is a main cause of truck accidents.
A second safety issue is when the truck driver fails to use their turn signal. When other drivers are not given the chance to anticipate a truck driver's actions, they may collide with the truck.
Truck drivers can also cause an accident if they turn too widely. Even if the trucker uses a turn signal, they still must be careful not to invade other lanes. Drivers in nearby lanes may not be able to stop in time if the truck swerves into their lane.
Additionally, a truck's speed can be an issue. Some truck drivers misjudge how fast they can go when making a turn, and the result is often catastrophic. If a truck driver takes a turn too fast, they can lose control of their vehicle, causing it to hit nearby drivers. A top-heavy truck may even topple over if the unsafe speed creates enough force to throw the truck off balance.
Another issue that makes wide turns dangerous is that nearby drivers are vulnerable, even at low speeds. A nearby driver may not comprehend the dangers of a truck's turn maneuvers or blind spots, causing them to move their vehicle in a dangerous position. If the trucker fails to maneuver the turn properly, they may leave a gap that becomes a trap for the unsuspecting driver of a passenger vehicle.
Dangers of Wide Turns
When making a right turn, truck drivers must position the back end of their trailer close to the curb or shoulder to block another vehicle from getting in the space created by the wide turn. A truck in the right lane making a right turn must swing out to the left. This can be dangerous if the truck driver leaves an opening that may be big enough for a smaller vehicle to enter the space. If a car gets into that space when the truck begins to complete the turn, the other vehicle can be crushed or overrun by the side of the truck's trailer. This dangerous situation can be worsened if the car is located in the truck driver's blind spot.
Even when truck drivers perfectly execute wide turns, there are still other potential dangers. Some of the other possible causes of wide-turn truck accidents have to do with faulty equipment or other circumstances. When truck drivers are fully trained, they can safely execute wide turns and recognize hazards.
Some other causes of wide-turn truck accidents include:
Faulty or blown out turn signals.
Lack of mirrors to mitigate blind spot issues.
Poor road conditions.
Unsafe behavior of another motorist.
What can be Done to Make Wide Turns Safer?
Commercial truck drivers should be fully trained on how to safely operate their large vehicles. This training must include accident prevention techniques whenever the driver is operating their truck, including when they are making wide turns. The specific techniques that make wide turns safer have to do with maintaining speed, signaling properly, and using the space allotted for the turn. This involves ensuring that the truck does not enter adjoining lanes.
How can a Lawyer Help?
If you were seriously injured in a collision with a commercial truck, you should be able to collect damages from the at-fault party. However, truck accident cases are complex because there are many potential liable parties. It could be the driver, trucking company, or some other entity that bears responsibility.
Since it is difficult to determine liability, you should contact a lawyer as soon as possible. A lawyer will evaluate the facts and investigate to establish who is at fault for the accident.
Cherry Hill Truck Accident Lawyers at DiTomaso Law Help Clients Seriously Injured in Wide-Turn Truck Accidents
If a truck driver makes an unsafe wide turn, they could cause a catastrophic accident. Our Cherry Hill truck accident lawyers at DiTomaso Law can help you if you were injured in a wide-turn truck accident. To learn more about how we can help you, call us at 856-414-0010 or complete our online form for a free consultation. Located in Philadelphia and Cherry Hill, New Jersey, we serve clients throughout Southeastern Pennsylvania and South Jersey, including Mt. Holly, Camden County, and Vineland.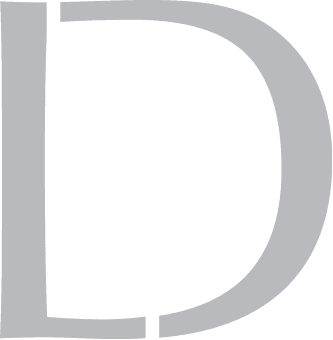 Get A 100% Free Case Evaluation
From A Top-Rated Personal Injury Attorney
$11.7M
Tractor-Trailer Accident
$1.5M
Drunk Driving Accident
$1.3M
Defective Machinery Accident
View All Case Results
"5 stars absolutely deserved here. If the need arises for legal representation again this is the only firm I will use. They handled every detail from insurance companies, doctors, and bills. I highly recommend Richard and his colleges and have to my friends and family."
See All Client Reviews