How can Warehouse Safety be Improved?
September 13, 2021
Many warehouses can be dangerous places to work. Due to all of the moving parts, such as conveyor belts, fork lifts, and trucks, a warehouse can be a hazardous work environment. Each year in the United States, many warehouse employees are injured, and these workplace injuries can be significant, leading to permanent disabilities or even the inability to work.
Fortunately, there are ways to make warehouses safer for employees to prevent workplace accidents and injuries. Listed below are ways warehouse employees can stay safe at work.
Implement Sensor Technology at Loading Docks
One dangerous location in the warehouse is the loading dock because workers can be hit by trucks backing into the bay areas. The loading dock can be a very loud working environment as well, and it can be difficult for a dock worker to hear the truck approaching. According to the Occupational Safety and Health Administration (OSHA), this is the second leading cause of back-over deaths among dock workers in the United States.
One way to stop these kinds of accidents is for companies to use new sensor technology, such as motion sensor lights and video cameras that can be tracked in the truck's cab. This gives truck drivers more time to stop their vehicles when someone is in the danger zone. If the motion sensor light detects any movement, then a blue light turns on, alerting everyone to the presence of a forklift or dock worker in the area.
Always Keep Dock Areas Dry
One effective way to prevent warehouse accidents is to keep dock areas dry. Slip and fall accidents cause many significant workplace injuries each year.
Sealing off docks from the weather can prevent or minimize slippage. If the docks cannot be kept from poor weather conditions, then matting and anti-slip materials should be installed. Having robust maintenance and inspections on the dock areas on a regular basis will also make them safer.
Use More Physical Safety Barriers
It is also important to physically block off dangerous work areas. Warning signs are extremely useful, but not everyone will pay attention to a sign. Barriers should also be implemented. Anytime there is a ledge where there is a lot of forklift traffic, the area should be blocked off from easy access. Fall protection is extremely vital in any workplace. In many cases, warehouse expansion means the installation of taller buildings, which increases the risk of injury. The use of barriers will help prevent workplace injuries.
Secure Products
In many warehouses, products are stacked high. If the boxes are not stacked and secured properly, they can fall and hit workers. Even if workers are wearing the proper hard hats, depending upon the size and weight of the falling boxes, they can still suffer serious head injuries.
Traumatic brain injuries (TBIs) can lead to severe long-term health problems. Proper stacking, packing, and product securing will help prevent head injuries. Workers and supervisors have to establish solid protocols and inspection teams to make sure products are securely stacked.
Follow Forklift Safety Protocols
Forklift accidents are common occurrences in the warehouse industry. Almost every warehouse has some type of forklift or other types of motorized devices. Forklifts are extremely heavy, and they can travel at decently fast speeds.
In a busy warehouse, you will likely see large forklifts moving around all over the work area, turning into rows, coming out of rows, and crossing over walkways where workers frequently travel. All of this could be a recipe for disaster if stringent safety procedures are not being used.
Following speed limits, using backup alerts, and having designated walkways for foot traffic are all ways to make warehouses safer for employees. Safe forklift use begins with adequate training and the certification of forklift drivers. Without certified, responsible drivers, workplace injuries and accidents will happen.
What are Common Warehouse Injuries?
Warehouse workers can become severely injured if they do not follow safety procedures. Some common warehouse injuries among warehouse employees include:
TBIs, including concussions, closed head injuries, and fractured skulls from heavy, fallen objects.
Broken bones in the feet and legs due to being hit by forklifts or from slip and fall accidents.
Back and spinal cord injuries due to improperly lifting heavy objects, such as pulled muscles, herniated discs, and bulging discs.
Multiple broken and fractured bones
Paralysis.
Shoulder dislocations and torn rotator cuff injuries.
Hearing loss due to excessive warehouse noise.
Vineland Workers' Compensation Lawyers at DiTomaso Law Help Injured Warehouse Employees Get the Benefits They Deserve
Warehouses have many different types of hazards. If you are a warehouse worker and were injured in a workplace accident, you should speak to a lawyer if you need help with your claim. Our Vineland Workers' Compensation lawyers at DiTomaso Law can protect your rights. Call us at 856-414-0010 or contact us online to schedule a free consultation. Located in Cherry Hill, New Jersey, we serve clients throughout South Jersey, including Mt. Holly, Camden County, and Vineland.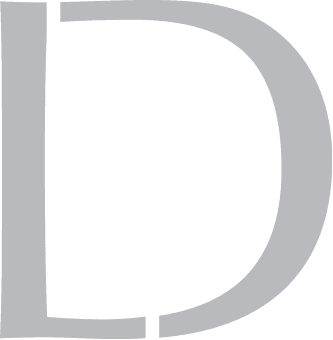 Get A 100% Free Case Evaluation
From A Top-Rated Personal Injury Attorney
$11.7M
Tractor-Trailer Accident
$1.5M
Drunk Driving Accident
$1.3M
Defective Machinery Accident
View All Case Results
"5 stars absolutely deserved here. If the need arises for legal representation again this is the only firm I will use. They handled every detail from insurance companies, doctors, and bills. I highly recommend Richard and his colleges and have to my friends and family."
See All Client Reviews