Video Chatting While Driving in New Jersey
February 28, 2019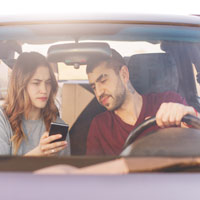 There is currently no law in New Jersey that specifically bans video chatting while driving. Some lawmakers are calling this a loophole in the hands-free law currently in place, which bans the use of hand-held devices while driving. Talking on the phone hands-free while driving is currently legal in New Jersey, but the law does not yet contemplate the idea that a driver could be video chatting hands-free on a device while driving.
Lawmakers have pointed out that while technology is rapidly changing, the law has yet to catch up with the technology. These same lawmakers point out that a driver does not necessarily have to be using their hands on a device to be distracted. Distraction from all types of activities can increase the likelihood of an accident.
For example, in 2016, 217 of 570 fatal crashes in New Jersey occurred as a result of distracted driving. Certain lawmakers want to pass laws that would ban drivers from engaging in anything other than driving. People opposed to that law joked that drivers could potentially be fined for just drinking coffee while driving, since the language included prohibiting the driver from doing anything that interferes with the safe operation of a vehicle.
Current Status of Video Chatting While Driving
The debate about using video chatting applications while driving was sparked when a school bus driver, who was recorded by a student, was seen video chatting while driving. School bus drivers are probhibited from using cell phones while driving, so this was particularly dangerous for that driver. Additionally, lawmakers learned that if people can video chat with friends, they may also be streaming television shows and other video content while driving to keep them occupied during a down period. Currently, these activities are technically legal in New Jersey if the driver is not holding the phone.
Averting a driver's eyes for just a few seconds from the road can be extremely dangerous since the driver may be traveling the length of a football field in the time it takes to check out what is happening on the screen. There are now mounting devices that could potentially allow the driver to view a video or video chat on the screen while driving, without ever having to touch the phone. Although many people may not be aware of the loophole that now exists in the law, it is safest to drive distraction-free.
Camden Car Accident Lawyers at DiTomaso Law Help Victims Injured by Distracted Drivers
If you or someone you know has been injured in an accident because of a distracted driver, contact the Camden car accident lawyers at DiTomaso Law today. Our offices are in Philadelphia and Cherry Hill, New Jersey, where we serve clients throughout southeastern Pennsylvania and South Jersey, including the areas of Cherry Hill, Mt. Holly, and Camden County. Call us at 856-414-0010 or contact us online for a free consultation.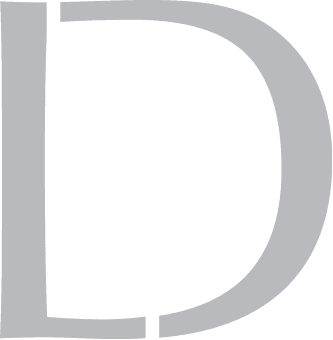 Get A 100% Free Case Evaluation
From A Top-Rated Personal Injury Attorney
$11.7M
Tractor-Trailer Accident
$1.5M
Drunk Driving Accident
$1.3M
Defective Machinery Accident
View All Case Results
"5 stars absolutely deserved here. If the need arises for legal representation again this is the only firm I will use. They handled every detail from insurance companies, doctors, and bills. I highly recommend Richard and his colleges and have to my friends and family."
See All Client Reviews