How Can I Prepare My Vehicle for Autumn?
October 06, 2020
With cooler temperatures and other seasonal conditions, many car owners begin to think about what should be done to prepare their vehicles for the change. Taking time to prepare a vehicle for autumn will help with safe driving and road safety. In order to reduce one's chances of a car accident this fall, they should check some key components of their car
Check the Tires
Well before the cold temperatures arrive, drivers should prepare their tires for dangerous weather conditions, like rain, sleet, snow, and ice. Tire tread and proper inflation are important at all times of the year, but fall is a good time to give tires an annual once-over. Tires should be inspected for wear, and they should be replaced if their tread is slow.
It is recommended that some vehicle owners switch to tires that can handle icy roads. Colder temperatures negatively affect tire performance because tires lose more pressure in cool weather. Measure tire pressure to ensure that it meets the recommendations for the vehicle, which can be found on the inside of the driver-side door or in the owner's manual. This is also a good opportunity to make sure that spare tires are properly inflated as well.
Inspect the Brakes
Dependable brakes are necessary, and autumn is a great time to check rotors and brake pads to ensure that they are in good condition. These items wear over time and need to be replaced periodically.
Replace the Battery if it is Necessary
Another car part that intermittently requires replacement is the battery. Even when no issues are suspected, an annual fall check-up is the best time to test the battery. Breaking down is never enjoyable, but being stuck on the side of the road in cold weather is especially dangerous. Batteries should be checked for corrosion that could interfere with functionality. They should be tested to see how much energy is retained.
Make Sure the Heating System is Working
Drivers will want to make certain that the heater will keep them warm inside the car. Before the cold begins, make sure that the heating system is properly working.
Check Windshield Wipers and the Defroster
Good visibility is essential for safe driving. The defrosting mechanism helps to ensure that the driver can see where they are going when moisture and cold temperatures cause ice or condensation.
The car's windshield wipers help with visibility when the weather is poor. The wiper apparatus should be in good working order. Wiper blades should be replaced if they show wear.
Ensure That Headlights and Brake Lights are Working
Driving at night or in inclement weather can be especially dangerous in a car with a broken headlight. Malfunctioning brake lights can cause accidents. Any check-up should include the replacement of faulty or spent bulbs.
Maintain Belts and Hoses
Motor vehicles have many belts and hoses that make it work. These parts tend to wear out over time. A thorough mechanic will give these parts a once-over to make sure that they are not at risk of breaking unexpectedly.
Oil and Other Fluids
Oil changes are vital in keeping a car running smoothly. A good rule to follow is to change a car's oil every 3,000 miles, but there are many factors that may affect this recommendation. In any case, checking the oil as part of a comprehensive tune-up is good practice. Other fluids that should be filled include antifreeze and windshield washer fluid.
A sufficient amount of gas is important for any trip. While replenishing the fuel supply in the gas tank is an ongoing concern throughout the year, this is much harder if there is a problem with the gas gauge. A car owner should address a broken gauge long before it causes a miscalculation. Even if another issue causes a vehicle to breakdown, enough gas will at least allow a stranded driver to keep warm until help arrives.
Have an Emergency Kit Onboard
It is important to keep a fully stocked emergency kit inside the vehicle at all times. Fall is a good time to think ahead and purchase an ice scraper and shovel. A pair of winter gloves may also come in handy. Warm blankets, flashlights with batteries, and bottles of water should also be purchased. A set of basic tools are good to have readily available. A spare tire and jumper cables are staples in an emergency kit. Flares and matches are essential since they can be used to alert other drivers in emergency situations. Any emergency kit should contain supplies to administer first-aid in the event of an accident.
What Should I Do After a Car Accident This Fall?
Preparing cars for autumn is extremely important. Having a maintained vehicle will help with safety; however, accidents can still happen. After a car collision, a motorist should speak to a lawyer about filing a personal injury claim to collect damages.
Camden Car Accident Lawyers at DiTomaso Law Represent Clients Injured in Dangerous Motor Vehicle Crashes
If you were injured in a car accident, you may be able to collect compensation. Our Camden car accident lawyers at DiTomaso Law can help you with your claim. Contact us online or call us at 856-414-0010 for a free consultation. Located in Philadelphia and Cherry Hill, New Jersey, we serve clients throughout southeastern Pennsylvania and South Jersey, including Mt. Holly, Camden County, and Vineland.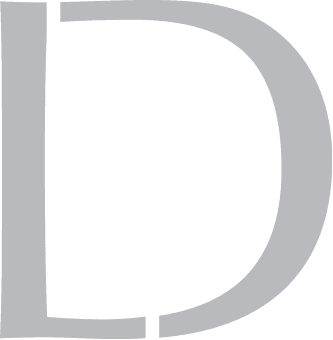 Get A 100% Free Case Evaluation
From A Top-Rated Personal Injury Attorney
$11.7M
Tractor-Trailer Accident
$1.5M
Drunk Driving Accident
$1.3M
Defective Machinery Accident
View All Case Results
"5 stars absolutely deserved here. If the need arises for legal representation again this is the only firm I will use. They handled every detail from insurance companies, doctors, and bills. I highly recommend Richard and his colleges and have to my friends and family."
See All Client Reviews