What Should I Do if a UPS Truck Hits My Vehicle?
June 30, 2022
The United Parcel Service (UPS) is one of the world's most prominent package transport companies, reaching more than 220 countries and territories across the globe. Chances are, you regularly encounter one of their familiar brown vans in your community.
It is probably no surprise that UPS vehicles are involved in their fair share of accidents. The Federal Motor Carrier Safety Administration (FMCSA) found that UPS drivers racked up more than 1,800 unsafe driving violations over two years ending in July 2020. They were involved in nearly 1,600 accidents during that same timeframe.
You may be entitled to compensation if you have been hurt in a truck accident with a UPS vehicle. However, crashes involving UPS delivery trucks are more complex to resolve because of the number of potential parties involved.
With an average of more than 24 million deliveries daily worldwide, accidents involving UPS trucks are more common than you might imagine. Everyone should know what to do if a UPS truck hits their vehicle.
Check for Injuries
After an accident, assess you and others at the scene of severe injuries. Do not attempt to move anyone who is in pain, as you can aggravate their condition and cause more serious trauma to their body.
Call 911
Next, you should call for help. Dial 911 and report your location to the dispatcher. Let them know if someone appears to be seriously hurt. If you do not need immediate medical assistance, you should still get a thorough medical evaluation promptly. Internal bleeding, whiplash, and other serious car accident injuries are not always immediately obvious.
File a Police Report
When the police officer arrives, tell them precisely what happened to the best of your ability. Stick to the facts and avoid taking the blame for the crash. Remember that what you say now can impact a future personal injury claim.
If you suspect the UPS driver was impaired or distracted, mention your suspicions to the responding officer. They can follow up with drug testing or make a note to check cellphone and vehicle black box records to assess the driver's activity in the moments leading up to the crash.
Document the Accident Scene
Use this time to document the scene of the accident. Take photos or video footage of the location and any damage to your vehicle and the UPS truck. If you are able, be sure to document your injuries as well. Write down the UPS truck license plate and note the driver's name and contact information. If a bystander witnessed the crash, take down their name and phone number.
Call a Lawyer
Once you are safe and away from the accident scene, it is time to contact a lawyer. If you are injured or have significant property damage, you want a lawyer with experience against large companies like UPS. Your lawyer will review your case, assess the evidence, and work to build a strong claim for compensation for how the accident has impacted your health, employment, and quality of life.
Contact the Insurance Company
There is a reason why you should speak with a lawyer before you contact the insurance company to report the UPS truck accident. Remember that insurance companies are in business to make profit.
While a quick settlement may initially seem like a good idea, it may not cover all the medical bills, auto repairs, and lost income you incur after an accident. Your lawyer will advise you in this regard and help you navigate communications with insurance companies and other involved parties.
What Causes UPS Truck Accidents?
The FMCSA regulates the commercial trucking industry, including package delivery companies like UPS. They establish and enforce safety guidelines to keep road users safe. The FMSCA regulates:
Drug and alcohol testing.
Hours of service.
Mandatory rest breaks.
Vehicle maintenance requirements.
Vehicle and cargo weight restrictions.
Health and physical fitness requirements for drivers.
Drivers and trucking companies who fail to meet FMSCA guidelines may be liable if those violations are directly linked to a severe motor vehicle accident.
In this country, there are nearly 126,000 UPS vehicles on the roads. These vehicles are roughly double the size and weight of the average SUV. In a collision, a smaller passenger vehicle is no match for an imposing delivery truck full of cargo. Knowing why these accidents occur can help every motorist do their part to prevent them.
UPS truck accidents happen for many of the same reasons that crashes involving passenger vehicles happen, including severe weather, poor road conditions, and defective equipment. However, delivery drivers also face additional risks that come with the job. The pressure to meet strict delivery deadlines may lead a driver to speed, run stop signs or lights, or drive more aggressively. Improper loading or overloading of UPS vehicles is another cause of delivery trucks accidents. Added weight on a UPS truck can reduce braking ability, so they need more room to come to a safe and complete stop. Overloading also accelerates tire wear and tear, leading to dangerous blowouts.
UPS trucks also make frequent stops in locations that do not allow for safe off-street parking. This makes it challenging for other vehicles and pedestrians to navigate around them. Some trucks stop suddenly without warning, causing a collision with the car following behind them.
Accidents Caused by UPS Drivers
Like other commercial truck drivers, UPS drivers must operate their vehicles safely according to the law. That means driving sober, alert, and without distractions. Avoiding distractions is no easy feat for the average UPS driver. They have the challenging task of identifying delivery locations and safe parking while the vehicle is in motion. Any minor distraction from the road ahead can result in a devastating UPS truck accident and life-changing injuries to those involved.
Who Is Liable for a UPS Truck Accident?
There is no one-size-fits-all formula to determine liability for accidents caused by commercial UPS truck drivers. These types of crashes typically involve multiple parties who share liability. Parties that may be involved in a UPS delivery truck accident include:
The UPS driver.
The UPS company.
The UPS truck manufacturer.
The company that manufactured a defective truck part.
The party responsible for maintaining the UPS truck.
The party responsible for maintaining the road or site where the accident occurred.
If you and your lawyer can successfully prove that negligence occurred, you might be able to recover compensation for damages related to the crash. These damages may include:
Pain and suffering.
Emotional trauma, including PTSD.
Current and future medical bills.
Costs of physical therapy and other rehabilitative care.
Lost income and diminished earning capacity.
Permanent injury or disability.
Personal injury claims involving professional truck drivers are more complex than other accident cases. To protect your interests, hire an experienced truck accident lawyer who understands the law and has a track record of success resolving similar cases.
Cherry Hill Truck Accident Lawyers at DiTomaso Law Can Successfully Resolve Tough Personal Injury Claims for Clients Injured in UPS Truck Accidents
UPS and other large delivery companies have a wealth of resources to fight accident claims. Do not go up against them without the right legal team in your corner. Our Cherry Hill truck accident lawyers at DiTomaso Law have the skills and experience to build a compelling case. Call us at 856-414-0010 or contact us online to schedule a free consultation. Located in Philadelphia and Cherry Hill, New Jersey, we serve clients throughout Southeastern Pennsylvania and South Jersey, including Mt. Holly, Camden County, and Vineland.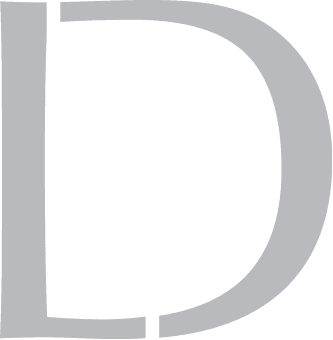 Get A 100% Free Case Evaluation
From A Top-Rated Personal Injury Attorney
$11.7M
Tractor-Trailer Accident
$1.5M
Drunk Driving Accident
$1.3M
Defective Machinery Accident
View All Case Results
"5 stars absolutely deserved here. If the need arises for legal representation again this is the only firm I will use. They handled every detail from insurance companies, doctors, and bills. I highly recommend Richard and his colleges and have to my friends and family."
See All Client Reviews